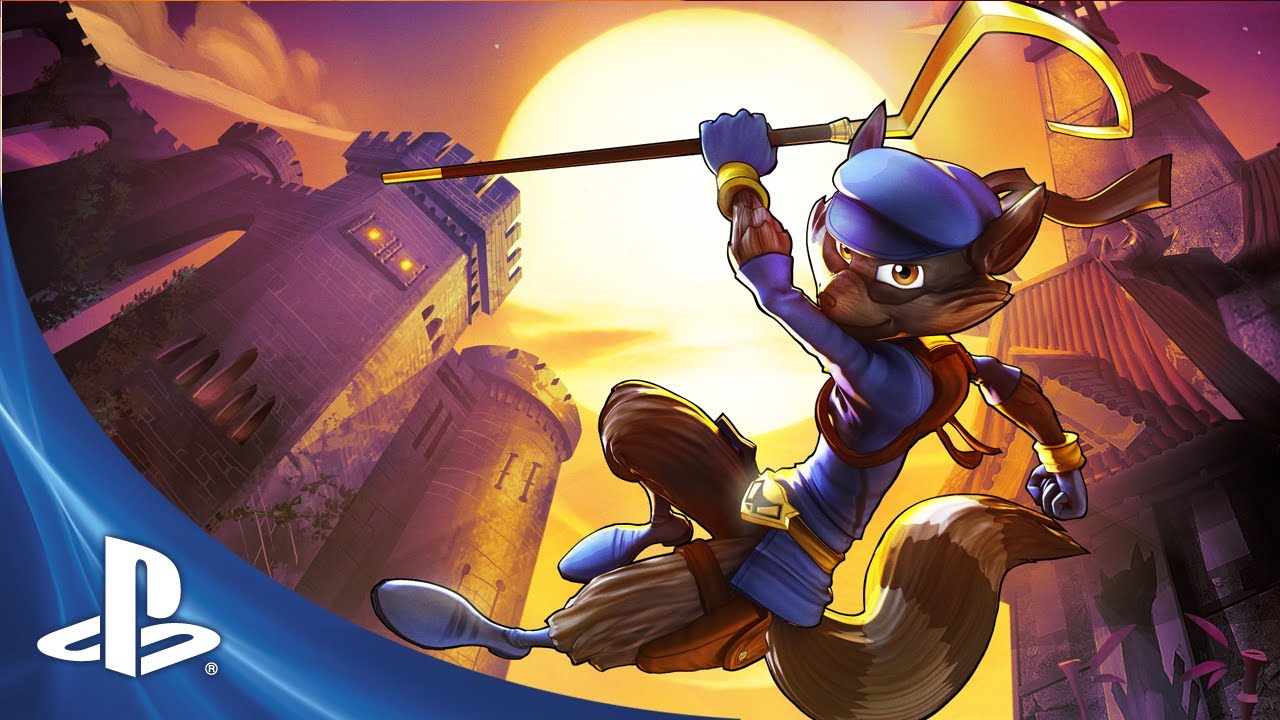 The day has finally arrived! Sly Cooper: Thieves in Time goes on sale today in North America. We are so stoked with how the game came together; this is a very proud moment for the whole team! The game is available at retail, and also as a download from PlayStation Network. You can get the PS3 version for $39.99, which includes the digital PS Vita version at no additional cost, or you can purchase the standalone PS Vita version for $29.99.
We are so happy that players can finally experience the joy of Salim al Kupar's carpet ride and Tennessee Kid's Crack Shot as they follow the gang's adventure, twisting and turning through space and time. We love how the demos have been received by the Sly Cooper fans, but we have also loved watching a new, younger audience pick up and enjoy the Sly Cooper experience. It's been hard keeping things under wraps for so long, but I can't wait for players to uncover the latest plot twists first hand! Find out more in the launch trailer at the top of this post.
We are also pleased to announce the simultaneous arrival of the Bentley's Hackpack, a new Sly Cooper companion game available for download on PSN! Based on Bentley's hacking minigames from Sly Cooper: Thieves in Time, the game gives players 60 totally new, controller twisting missions to take on, tons of nifty Sly Cooper loot to collect, and cameos from the whole gang, all wrapped up in Bentley's signature arcade. We had so much fun making and playing the mini games in Thieves in Time that we just couldn't stop and wanted to pass along the fun. The Bentley's Hackpack is available today for either PS3 or PS Vita, for just $2.99. Purchasing either version of the game will allow you to download the game on the other platform at no additional cost. Check it out:
It's been an absolute blast bringing Sly Cooper back and we'd like to thank PlayStation and Sucker Punch for giving us such an awesome opportunity!