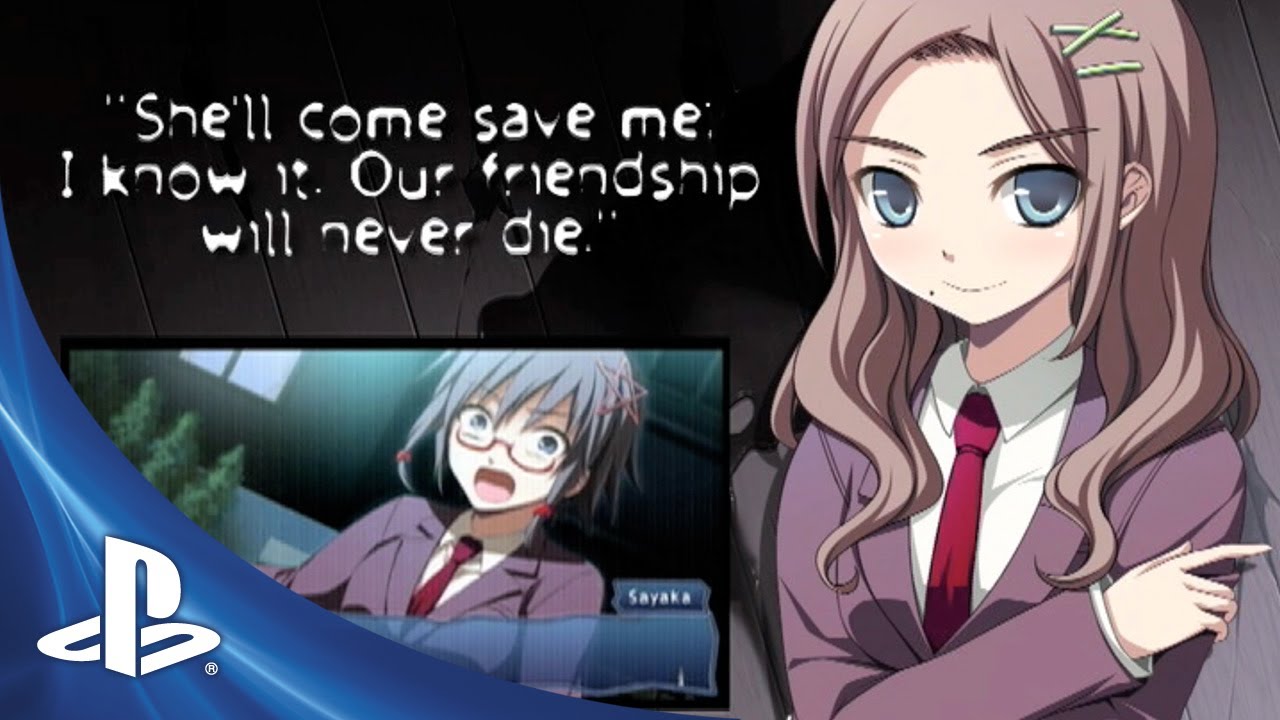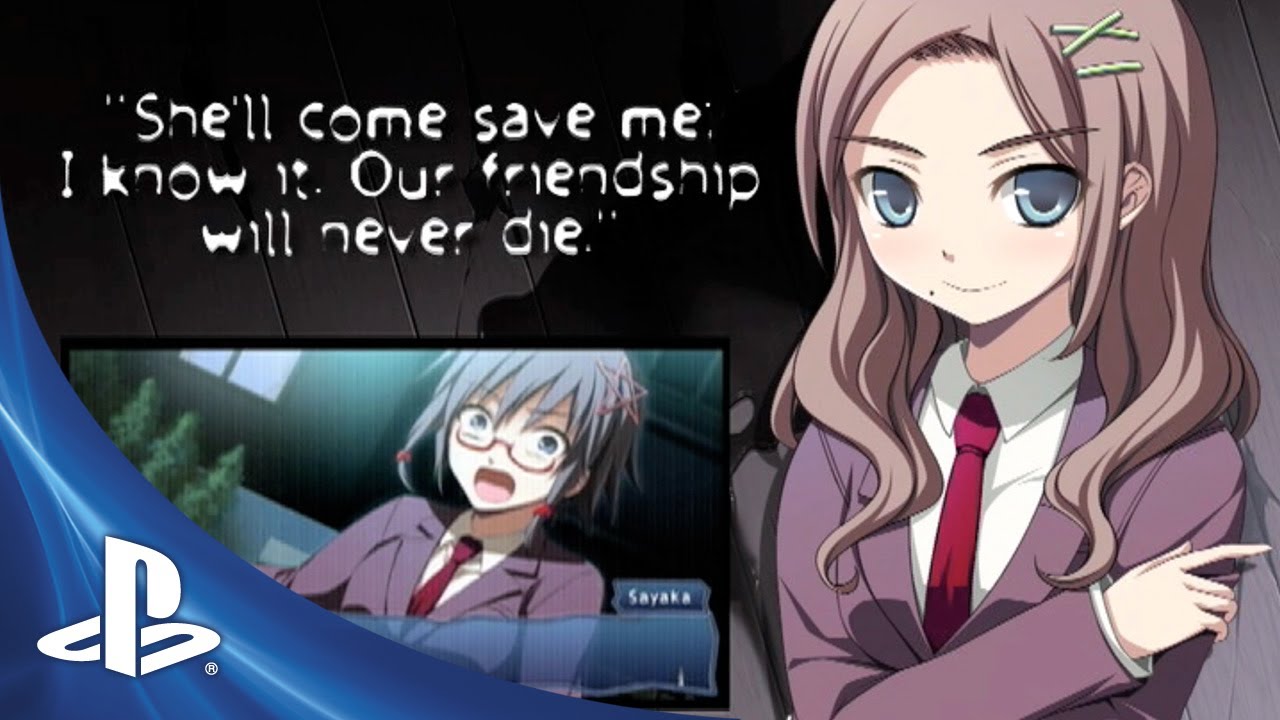 Well, the time is almost upon us. A week from today – Tuesday, January 15th, 2013 – Corpse Party: Book of Shadows will be available for purchase on the North American PlayStation Store for $19.99, with a European release to follow shortly thereafter. It's been a long journey getting this game to you guys, so it seemed prudent to give you all a bit more information about it. After all, an appetite for blood and dismay is at its best when thoroughly whetted…
And since each chapter in Corpse Party: Book of Shadows tells its own standalone story, I thought the best way to make you salivate even more would be to give a brief, spoiler-free introduction to each one. So without further ado, here's a taste of what's in store for you when you fire up your PSP (or PS Vita) next week.
Chapter 1: Seal
An important introduction to the "alternate universe" within which several of the game's chapters take place. What if our poor Kisaragi High protagonists went into Heavenly Host Elementary School (the cursed plane where all the horrors of the first game occurred) with an almost instinctive foreknowledge of what awaited them therein? Would it be possible for them to avert their horrific destinies? "Seal" tracks Naomi and Seiko as they seek to answer this question, mirroring and expanding upon events from chapter 1 of the first game.
Chapter 2: Demise
Similarly, "Demise" tracks would-be transfer student Mayu under these same circumstances, weaving a rather lengthy tale that delves deep into her personality while also prominently featuring other Corpse Party mainstay characters and reuniting series fans with Musashigawa Junior High student Nana Ogasawara (whom players of the first game may remember from Extra Chapter 1).
Chapter 3: Encounter
The first of the game's two prequel chapters, "Encounter" takes a closer look at the life and times of overzealous homeroom T.A. Ms. Yui Shishido, who's caught herself a nasty cold and – through a series of unlikely circumstances – found herself being cared for by one of her top students, Satoshi Mochida. In her fevered dreams, she recalls her own high school life at Kisaragi, recounting memories of a boy she fancied back then… as well as a ghostly encounter that may or may not have actually happened one rainy evening…
Chapter 4: Purgatory
The second prequel chapter focuses on high school paranormalist Naho Saenoki and her best friend, Sayaka Ooue. Both girls are famous – Naho a published author and respected paranormal investigator, Sayaka a popular radio personality – and their collective star power is about to double as Naho is scheduled to appear on Sayaka's show as a guest speaker. But it may not be only airwaves the two share, as we learn in "Purgatory" just how dangerous Naho's research can be…
Chapter 5: Shangri-La
The longest of the game's eight chapters, "Shangri-La" focuses on the socially reclusive Morishige as he struggles to cope with the inhumanly cruel environment in which he now dwells. Along the way, his path will cross with those of numerous other students from Byakudan High and Musashigawa Junior High, as well as the hapless cameraman Taguchi. With this many miserable, paranoid souls wandering around in an inescapable land of death and dismay, it's only a matter of time before somebody cracks…
Chapter 6: Mire
To summarize "Mire" would be far too big a spoiler. Suffice it to say, it chronicles the adventures of stoic old Kizami, little Yuka and the girl in red herself, Sachiko. And it connects with one of the first game's many wrong ends. (Those who've played Corpse Party should be shuddering right about now.)
Chapter 7: Tooth
"Tooth" takes place during the first Corpse Party and is entirely canonical with the main scenario. While the first game focused on the students of Kisaragi High, "Tooth" takes a closer look at the lives and times of the Byakudan High students, and serves almost as an "origin story" for Kizami. It also helps explain that iconic (and disturbing) image of Tohko Kirisaki from the first game, with her black eye and missing tooth…
Chapter 8: Blood Drive
Unlockable either by loading save data from the first Corpse Party and completing "Tooth," or by viewing every single ending in Corpse Party: Book of Shadows chapters 1 through 7, "Blood Drive" continues the story right where it left off last time around. Set two weeks after the ending to Corpse Party, "Blood Drive"… well… takes us somewhere else entirely. Somewhere even more threatening than Heavenly Host Elementary School. But I don't dare say any more than that. You'll have to play the game for yourself to see how such a thing is possible!
So, are you ready? If not, there's a whole new website full of information and images to peruse, as well as a brand new short trailer. Which means, if you're not already scared out of your gourd… well, you will be. Oh, you definitely will be!
And let's face it. You wouldn't have it any other way.