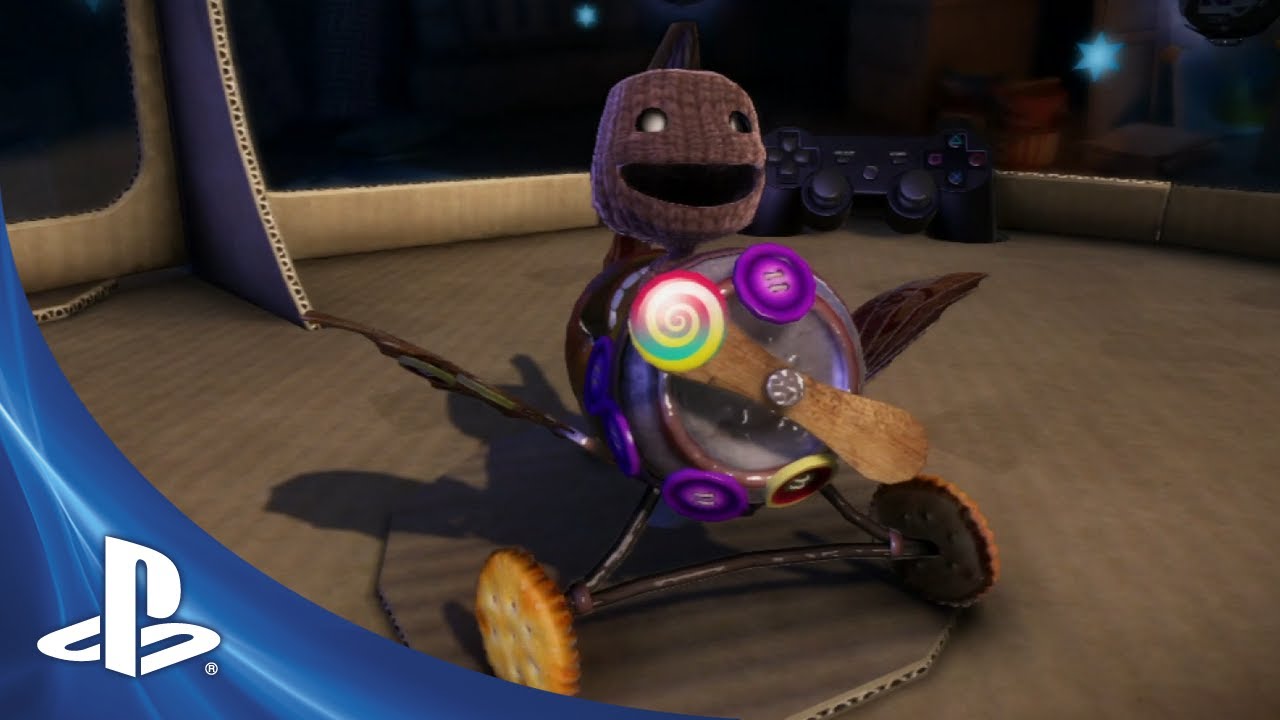 You heard correctly:LittleBigPlanet Karting is finally launching today! All of us at United Front Games and Sony San Diego Studio have been hard at work on this game for nearly two years, so we're very excited to finally see our fans get their hands on Sackboy's new karting adventure.
In LittleBigPlanet Karting, visitors known as the Hoard have arrived from far, far away on speedy go-karts and seek to steal Craftworld's most precious prizes. Now it's up to you to hop in a kart, beat back these otherworldly invaders, and reclaim Craftworld once and for all! Before you take the wheel, though, we have some launch goodies to share with you.
In celebration of LittleBigPlanet Karting's launch, we have a brand new trailer we're ready to show off. From a new single player journey, to racing and battling online in the multiplayer mode, to creating and customizing your own levels with an expanded set of unique creation tools, it's clear that LittleBigPlanet Karting offers players a virtually endless set of gameplay possibilities. Not to mention, for the first time ever in LittleBigPlanet's history, Craftworld is now expertly re-created in a stunning 3D world. Don't take our word for it though; check out the trailer to see for yourself.
No LittleBigPlanet game is complete without a rare week-one shirt, and LittleBigPlanet Karting is no different! This time around, we've opted for a design that celebrates LittleBigPlanet Karting's Canadian heritage, designed by Karting's Canadian based developer United Front Games.
This jersey will be available for one week only (starting today) at $4.99, so don't forget to snag yours before the opportunity is gone for good!
If you haven't picked up your copy yet, you might want to consider a trip to Target. The North American retailer is offering a special exclusive free gift with your purchase. When you buy LittleBigPlanet Karting at your local Target (or online!), you will receive a Target-branded racer costume and kart as a free download and then you'll be off to the races sporting Target's iconic red bullseye. Remember, this DLC is exclusive to Target only – you won't see it anywhere else!
That's all from us today. We'll see you all online and we can't wait to see all of your amazing creations once you start experimenting with all of the create tools. LittleBigPlanet Karting is available now across North America. If you haven't picked up your copy yet, what are you waiting for? Pick up your copy today!