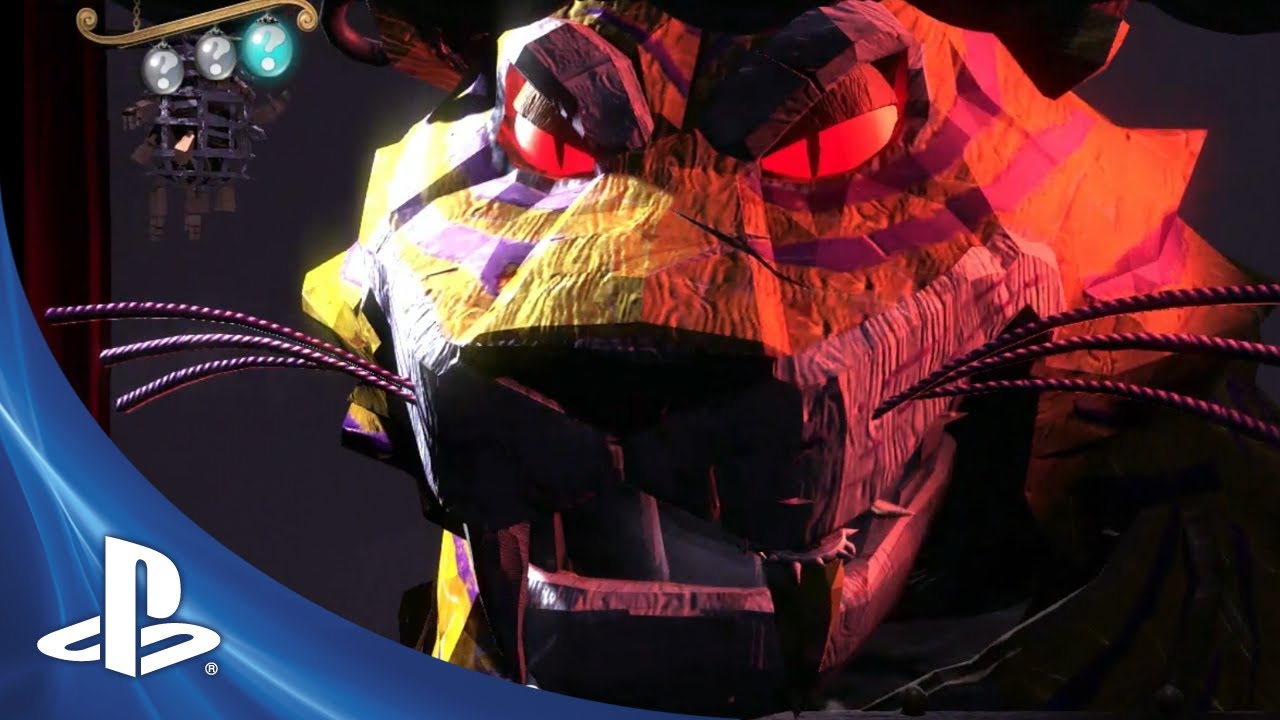 Hi guys, back again to give you an update on Puppeteer. First off, please let me thank you all for your wonderful, supportive comments after our announcement at Gamescom last month. It's dedicated PlayStation fans like you that make the incredible amount of hard work that goes into making games worthwhile.
You never know what reaction you will get from your work, and it seems that Puppeteer has hit the right nerve with gamers. So, when I got back from Germany, I started getting ready for Tokyo Game Show. We aren't showing a playable demo on the show floor, but I have put together another trailer for the show. This one is longer and shows a little bit more of the story, without giving too much away and ruining it for you all. Have a look up above.
We are currently casting in London for the voice actors, so I apologize for the voices in the trailer. It's a little embarrassing because all of the voices are done by me, apart from the narrator.
Actually, I am thinking of doing the Witch's voice in the final retail version, I just haven't decided for sure yet. So, I thought I would leave that up to you the fans to decide. If you want me to remain as the Witch in Puppeteer, please just post a comment below and I will tally it up. Witch yes/no will do.
I'll be in Sao Paolo for the Brazil Game Show — if you're down in that neck of the woods during the October 11th-14th time frame, come and check it out. Anyway, I'd better get back and finish this game!