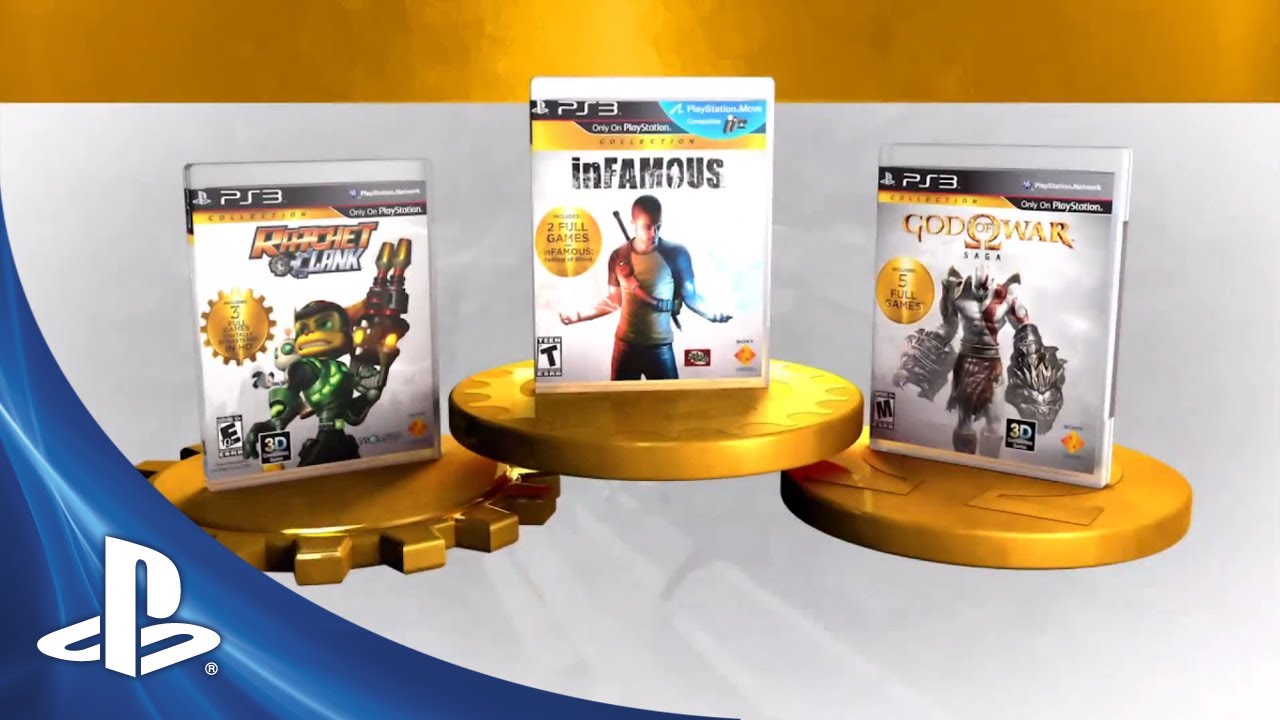 It's been only a few weeks since we last talked to you about PlayStation Collections and believe it or not, they're finally here!
Available today at retailers near you and September 25th on the PlayStation Store, the PlayStation Collection is packed to the, uh, packaging with extra digital content that guarantees you'll be getting the most out of your purchase this fall. Whether for yourself or as a gift, these are going to be a great chance to check out some of our greatest exclusive franchises.
To quickly recap, here's what your getting in each Collection:
God of War, remastered in HD
God of War II, remastered in HD
God of War III
God of War: Origins Collection (which includes God of War: Chains of Olympus and God of War: Ghost of Sparta)
Full PlayStation Network Trophy Support
Exclusive Bonus Content
Voucher For 1 Trial Month of PlayStation Plus
inFAMOUS
inFAMOUS 2
inFAMOUS: Festival of Blood
Extra missions
Additional character costumes, power ups and weapon styles
Remastered versions of classic Ratchet & Clank games from PS2 in 1080p with 3D support (in 720p)
Ratchet & Clank
Ratchet & Clank: Going Commando
Ratchet & Clank: Up Your Arsenal
Online Multiplayer Support for Ratchet & Clank: Up Your Arsenal
Full PlayStation Network Trophy Support
FREE 10th Anniversary Ratchet & Clank Avatar
EARLY ACCESS to the Sly Cooper: Thieves in Time Demo
As an added treat for those of you wondering what the inside covers are going to look like – here they are in all their glory!
We've been really happy to see such a positive response from the community and thank you for your continued support of PlayStation. This is just the beginning. Keep an eye out as we announce even more additions to the PlayStation Collection in the coming months!