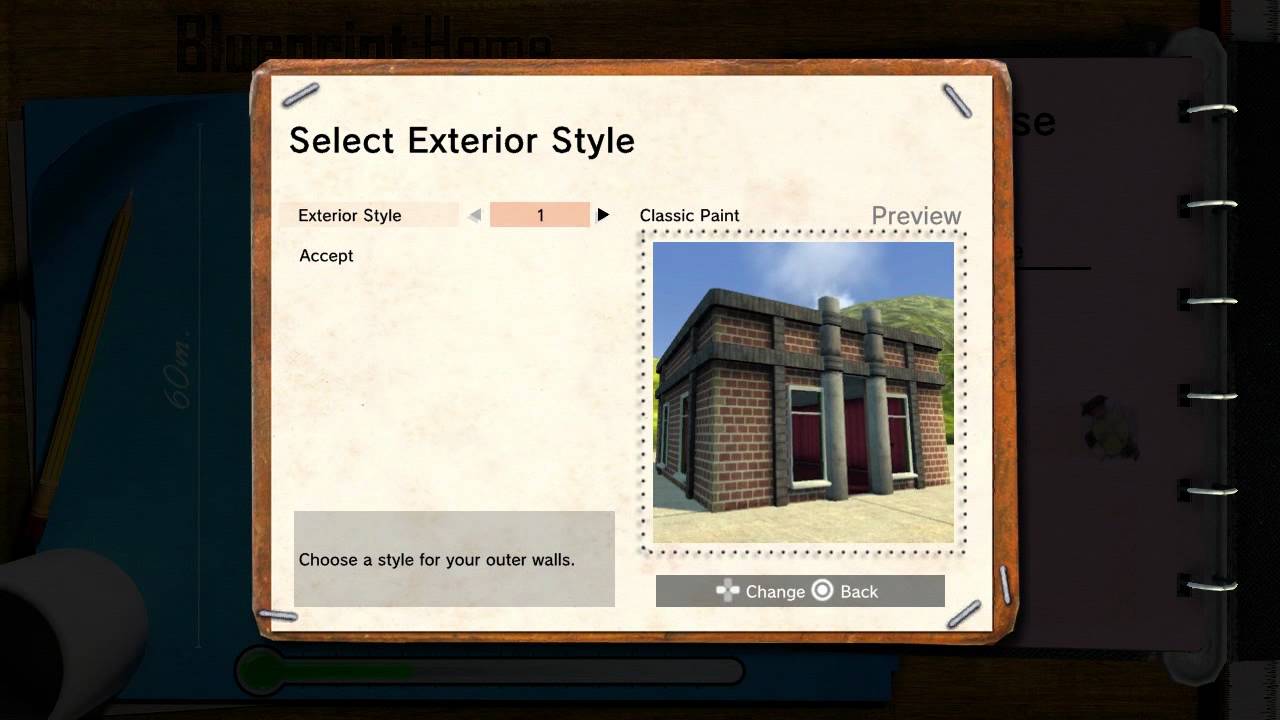 This Wednesday, August 1st, Blueprint: Home arrives, Heavy Ink brings new tats, x7 introduces a new freebie, the Midway Ca$h Carnival continues and more. As usual, there's so much to cover — here's your must-do list for this week in PlayStation Home:
1. nDreams – Blueprint: Home
The wait is nearly over: On Wednesday, August 1st, you'll be able to create your own apartment in PlayStation Home using the Blueprint: Home personal space designer from nDreams. With the ability to create and save five different apartments, and a huge amount of customization options included, Blueprint: Home offers an unrivalled experience for user-generated content in PlayStation Home.
Since its announcement there have been a lot of questions asking exactly how this personal space designer will work. Developer nDreams has created a walkthrough video to show you just how easy it is to create your own apartment with Blueprint: Home. Check it out!
PlayStation Home users can use Blueprint: Home to design countless creative new personal spaces, and with Style Packs coming soon there will be even more customization options. Pick up Blueprint: Home this week by visiting the PlayStation Home Mall or nDreams' popular Aurora game space.
2. nDreams – Summer Bundles
This week, nDreams is offering massive savings on items from some of their most popular virtual items. Their Summer Sale Bundles include the Ultimate Fantasy Fashion Bundle (including the Barbarian and Amazonian outfits), the Ultimate Horror Bundle (with spooky clothing and furniture, plus companions such as the L'il Bling Reaper and Benji), and the Ultimate Party Clothing Bundle (Funkster, Mobster, nSanity and Party prop lines).
3. PlayStation Home Mall Update
Magnus presents the latest episode of his Virtual Item Showcase. From cozy country kitchens to new Heavy Ink tattoos, there are tons of great items coming to the PlayStation Home Mall this week. Which items are you going to add to your collection?
4. Heavy Ink – Hand of Tyr
Heavy Water brings you a new collection of tattoos this week. Visit the PlayStation Home Mall, where you can purchase these tattoos for your avatar, male or female, and with a variety of tones. The designs come in Obsidian and Ivory, so pick the color that works best for you, or buy both colors and mix and match! These tattoos are meant to be worn with your existing clothing, and if you don't have clothing that works, Heavy Water has provided Bare Canvas torsos free of charge for male and females to proudly display your ink!
5. Granzella – Beautiful Eyes; Mismatched Eyes
Granzella introduces a new option in the Beautiful Eyes series with the Mismatched Eyes five piece set (two colors). With each eye a different color, there's no doubt that you will make an impression!
6. The Casino Mystery
Digital Leisure's Casino management sent us this memo this morning:
Dear Hotel Guests,

We don't want to cause a panic, but there have been some altercations in the Greater Casino Area. Some took place in certain rooms, so do not be alarmed, stay calm and carry on. All the rooms that have been affected are being investigated, so if you come across a crime scene please do not disturb the evidence.
Help us solve the mystery this week by visiting the Digital Lesiure Casino — available from the PlayStation Home Navigator.
7. Lockwood – Cucumber Country Kitchens
Mmmmm, the smell of freshly baked bread, a pot of hot coffee, and the scent of foxgloves and honeysuckle drifting through the open window. All that's missing is the quaint little oven and English country cottage furniture. Cucumber comes through once again with the Country Kitchen Set! Head to the Lockwood store to find everything you need to create your idyllic kitchen scene. Versatile corner and cupboard units allow for a kitchen as snug or as grand as you please, and kitsch knick-knacks like the kettle and bread bin will make the perfect finishing touches. All items are created in Cucumber's signature classic-meets-modern style.
Coming soon from Lockwood Publishing: VICKIE is breaking her programming and escaping the Sodium Hub. She needs your help to explore the rest of PlayStation Home. Look forward to VICKIE full body suits and Sodium Companions!
8. x7 – Exclusive Early Access Update
Members of the exclusive PlayStation Home nightclub x7 get access to a brand new bundle — Lockwood's August Summer Clothes — plus a freebie exclusive to members. See you on the dance floor!
9. The Midway Ca$h Carnival
This week, you'll have the chance to win yet another prize at the Midway Ca$h Carnival Sweepstakes! Go to the Hot Zone in Midway 3 to sign up for the Midway Ca$h Carnival Sweepstakes. Each green ticket you purchase earns you an entry into the weekly drawing for a special prize — this week, it's a 32GB Sony Tablet S!
Every weekly entry counts toward the Grand Prize drawing for $15,000. For official rules, click here.
10. Community Theater Update
This week in the Community Theater: PSTalent.com showcases the finalists in their Superhero machinima contest. Head there starting Wednesday to catch all the great community work, and pick up the PSTalent.com reward!
See you in Home!