With Independence Day on the horizon, we're happy to break out some fireworks of our own to celebrate great new games and content coming to the PlayStation Store this week!
PS3 Full Games
Disney/Pixar Brave ($44.99)
In Disney/Pixar Brave: The Video Game, challenge destiny and change your fate! Play as Merida, a Will 'o the Wisp, and other popular characters, from new Disney/Pixar film, as you run, jump and battle your way through the rugged landscape of mythical Scotland. Help end of a magical blight that has befallen the land while you combat enemies, solve challenging puzzles and obstacles in order to bring peace and unity back to Scotland.
ESRB: E10+
File Size: 3 GB
Spec Ops: The Line ($59.99)
It's been 6 months since Dubai was wiped off the map by a cataclysmic sandstorm. Thousands of lives were lost, including those of American soldiers sent to evacuate the city. Today, the city lies buried under sand, the world's most opulent ruin.
ESRB: M
File Size: 5.46 GB
Test Drive: Ferrari Racing Legends ($49.99)
Test Drive: Ferrari Racing Legends is the ultimate driving experience for fans of the Ferrari Brand.
ESRB: E
File Size: 2.25 GB

Sonic Generations ($29.99)
Sonic's universe is thrown into chaos when a mysterious new power comes into force, creating 'time holes' which take Sonic and his friends back in time. Revisit some of the most iconic environments of the past 20 years, playing as Classic Sonic in re-imagined 2D side scrolling levels, and as Modern Sonic in all new, stunning 3D levels. Will they find out who is behind this diabolical deed?
ESRB: E
File Size: 8.5 GB
The Adventures Of Tintin : The Game ($39.99)
In the Adventures of TinTin, players will experience non-stop action as they investigate the mystery of a lifetime that may lead them to one of the greatest sunken treasures. But the quest won't be easy and players will need to join forces with the quick-witted dog Snowy and the grumpy Captain Haddock to beat greedy art collectors, kooky arms dealers, and other crooks to reveal the truth behind the Secret of the Unicorn ship.
ESRB: E10+
File Size: 7.06 GB
Tiger Woods PGA Tour 13 ($59.99)
Tee-off with the most comprehensive swing mechanic revamp in over a decade in Tiger Woods PGA TOUR 13! Also uncover several more trailblazing features including Online Country Clubs, Coins, Pins Collections and relive first-hand Tiger Woods' most memorable golf accomplishments in Tiger Legacy Challenge mode.
ESRB: E
File Size: 4.79 GB
PSN Games
BELLATOR MMA ONSLAUGHT (Demo Also Available) ($14.99)
Nominated for 'Best Sports Game' and 'Best Fighting Game' at E3 by Neoseeker. Based on Bellator Fighting Championships, it is a first of its kind, a fast paced arcade style MMA fighting game with easy to understand controls that enable players to quickly master the clinch and ground game. Design your own fighter and compete against other players' creations and the best Bellator fighters to level your fighter and master MMA techniques.
ESRB: T
File Size: 2.77 GB
Dungeon Twister ($9.99)
Two teams of adventurers with supernatural powers are locked up in the same dungeon. Only one team can walk out. Will it be yours? Choose to flee or to fight. Make the dungeon's rooms rotate to help you advance… or prevent your opponent's progress. Play alone or confront other players on PlayStation Network in this turn-based strategy game.
ESRB: T
File Size: 156 MB
PS2 Classics
Bloodrayne 2 ($9.99)
The Cult of Kagan has unleashed horrors upon the world in their pursuit of supremacy. Only Rayne can take them down.
ESRB: M
File Size: 4.4 GB
PlayStation Store Highlights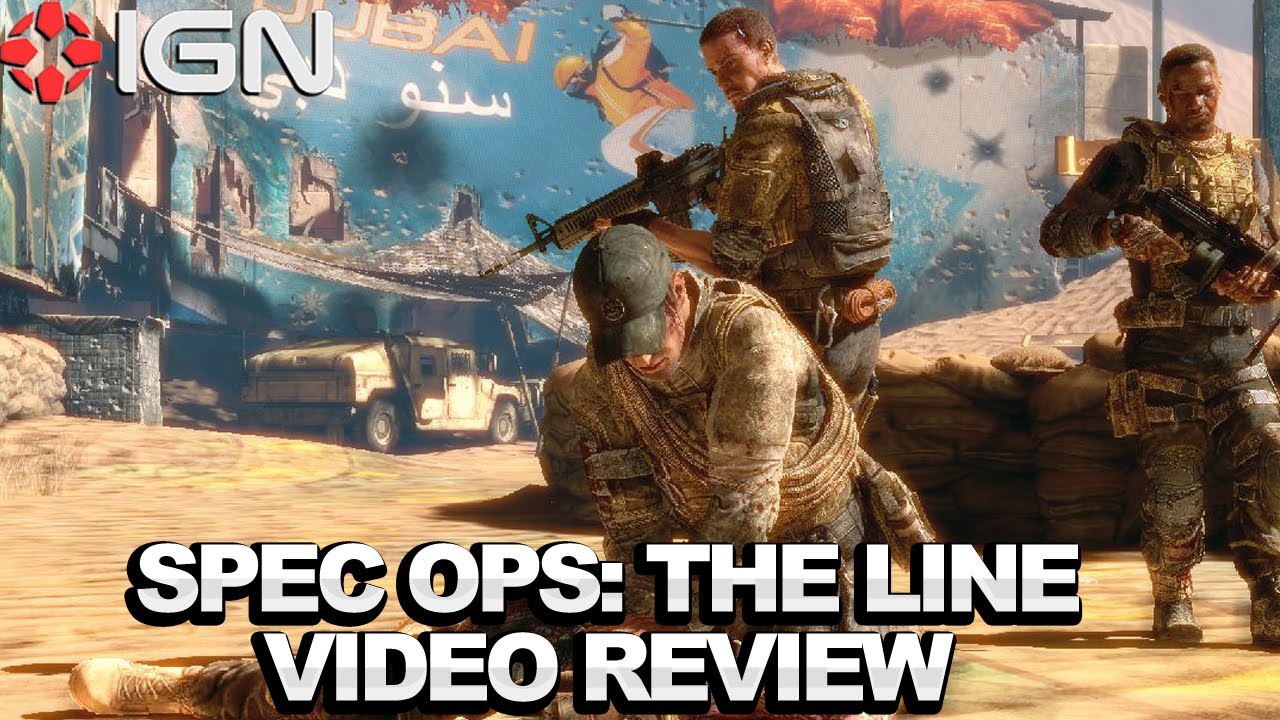 Download the critically-acclaimed third person shooter Spec Ops: The Line from the PlayStation Store this week and jump into a provocative and gripping game designed to challenge players' morality by putting them in the middle of unspeakable situations where unimaginable choices must be made. Set in a war-ravaged Dubai, you'll use the tactical squad-based Delta Force gameplay throughout a horizontally and vertically-oriented world, complete with devastating sandstorms that have serious impact on combat.
In addition to Spec Ops: The Line, be sure to download other great PS3 Full Games this week including Sonic Generations, Tiger Woods PGA Tour 13, and Disney/Pixar's Brave.
Visit the PSN Summer Sale website to get all the details on this amazing sale.
The PSN Summer Sale kicks off today as well! featuring amazing titles at stellar discounts. This week-long sale runs from now until July9th and delivers class games like Shadow of the Colossus, inFAMOUS: Festival of Blood, Killzone 3 Multiplayerat great discounts to all PlayStation gamers, with Plus members receiving an even greater discount at 50% (or more) off all titles!
Tape up in a fight for the title with Bellator: MMA Onslaught! "Title shots are earned, not given" in this hard-hitting game which squares players off toe-to-toe with some of the world's top fighters as they compete in authentic Bellator events. Download your copy today from the PlayStation Store.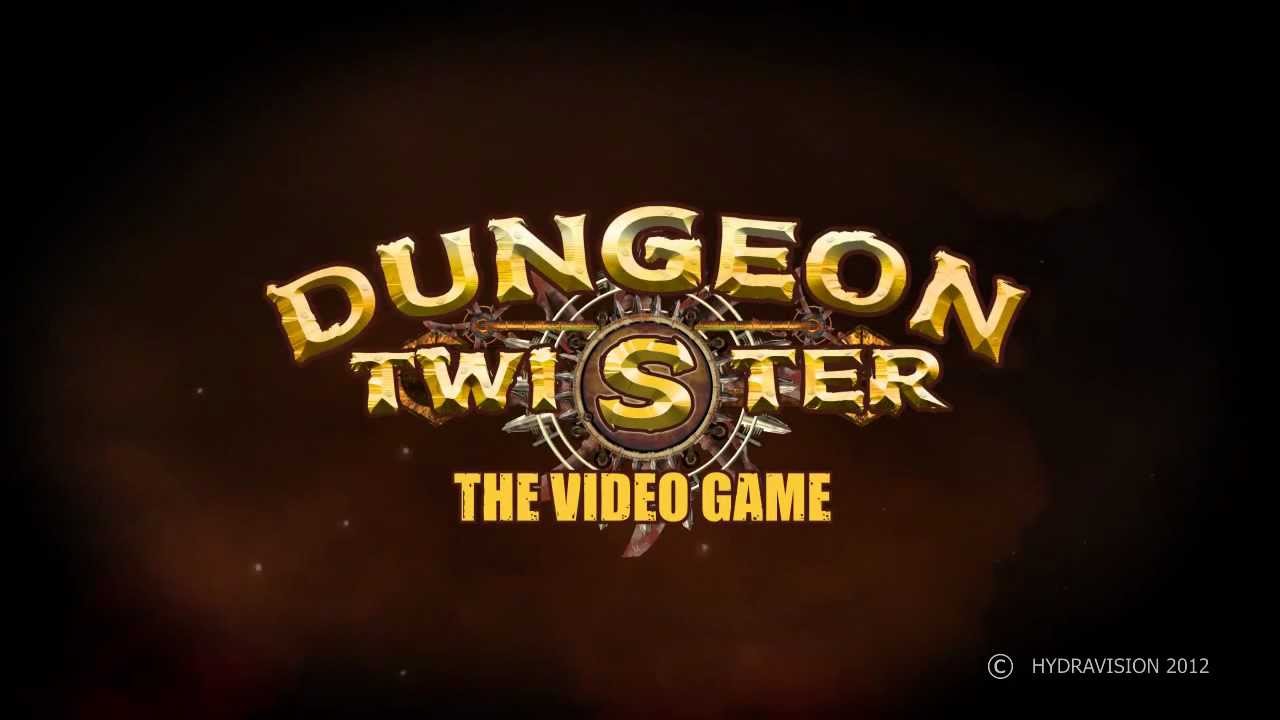 Dungeon Twister is a turn-based strategy game that some describe as a mix between chess and Dungeons & Dragons. This hit board-game is making its digital debut today in the PlayStation Store . Check out the Dungeon Twister dedicated post to learn more about the game's tactical, and fun, multiplayer.
Today's PlayStation Plus update today brings 3 new games to every member's Instant Game Collection! Beginning today, you're able to download Gotham City Impostors, Pac-Man Championship Edition DX, and Renegade Ops FREE with your membership. There are also the fantastic discounts you get with the PSN Summer Sale, new Full Game Trials to check out, and some exclusive avatars to purchase. Check out this week's dedicated Plus post for more! And if you're not a member yet, there's never been a better time to join. Click here to purchase online, or activate on the PlayStation Store.
Here is the rest of the PlayStation Store update:
PlayStation Plus
Instant Game Collection Additions
Gotham City Impostors
Pac Man DX Championship Edition
Renegade Ops
Summer Sale Added Discounts
Gotham City Impostors – FREE
NBA JAM: On Fire Edition – $7.34
REAL STEEL – $4.89
The House of the Dead III – $3.42
Crysis – $9.79
Closure – $7.34
Jurassic Park: The Game – Full Season – $9.79
Worms Ultimate Mayhem – $7.34
Shadow of the Colossus – $9.79
inFAMOUS Festival of Blood – $4.89
Killzone3 Multiplayer – $7.34
Exclusive Avatars
Dynasty Warriors 7 Avatar Pack 1 ($1.99)
Dynasty Warriors 7 Avatar Pack 2 ($1.99)
Dynasty Warriors Next Avatar Pack ($1.99)
Warriors Orochi 3 Avatar Pack ($1.99)
Warriors Orochi 3 Orochi Pack ($1.99)
Full Game Trials
Tiger Woods Pga Tour 13 Full Game Trial
The Adventures Of Tintin : The Game Full Game Trial
Game Demos (Free)
Summer Stars 2012 Demo
Take on your friends or play on your own in a huge variety of summer sports & special challenges to see if you have what it takes to bring home the gold this summer!
ESRB: E
Bellator MMA Onslaught Demo
Tape up in a fight for the title with Bellator: MMA Onslaught!
ESRB: T
Pre-Orders
NCAA FOOTBALL 13 ($59.99)
Take your team to victory with a former Heisman Trophy winner on your team with NCAA Football 13. With one of 10 former Heisman winners on your roster, see if you have the confidence and poise to utilize his legendary skill set to once again capture the Heisman Trophy—this time for your school.
PS3 Add-ons
Dragon's Dogma: A Face Of A Different Color
Change your attitude with seven new color variations and six new voice types, and receive the Nameless Armor as a bonus.
Dragon's Dogma: From A Different Sky – Part 7
The seventh of the 'From a Different Sky' series, you'll need your wits to clear all 10. Check the Pawn Guild to begin!
Max Payne 3 – Classic Max Payne Multiplayer Character
Customize your multiplayer avatar with this Classic Max Payne Character inspired by the original Max Payne.
Max Payne 3 – Deadly Force
Equip the Deadly Force Burst in your loadout to get extra stopping power with higher damage bullets in Max Payne 3 multiplayer.
Max Payne 3 Local Justice Pack
The Local Justice Pack includes the new 55th Battalion HQ, The Imperial Palace and Departure Lounge maps for Max Payne 3 Multiplayer. It also includes the Light Fingers Item for faster looting, M4 Assault Rifle and more.
Max Payne 3 – Pill Bottle Item
Equip the Pill Bottle Item in your loadout for the ability to carry more painkillers in Max Payne 3 multiplayer.
Max Payne 3 – Silent Killer Loadout Pack
The Silent Killer Loadout Pack includes the Light Anti-Tank Weapon, Slippery Character Burst to quickly escape a firefight and Listening Device Item that amplifies player hearing so you can better hear enemies approaching you.
Max Payne 3 Cemetery Map
With a wintry New York City skyline, sniping positions amongst the monuments, circular fighting arenas in a rotunda garden and a looming mausoleum, the Cemetery Multiplayer Map makes a fitting final home for your enemies.
Record Of Agarest War 2 1St Generation Exclusive Pack
Equipment specifically for the heroes of the first generation.
Felicity Blessing (Weiss) x 1, Myumille Wand (Aina) x 1, Mr. Fluff-fluff (Felenne) x 1, Brynhildr Lance (Victoria) x 1, -Their- Bandana (Jainus) x 1, Happy Straw (Fiona) x 1.
Record Of Agarest War 2 Frensberge Specialty Pack 1
A wonderful collection of items made in the image of Frensberge's most colorful citizens! Oden Dagger x 1, Garden Weasel x 1, Schmootz Paws x 1, Melon Sickle x 1, Gluttony Coupon x 1, Faster! Pussycat x 1.
Record Of Agarest War 2 Overtake Your Rival Pack 1
With the fine items listed below, you should be able to progress through your journey with ease.
STR Up x2, Vit Up x2, INT Up x2, MND Up x2, AGI Up x2, DEX Up x2, Max HP Up x2.
Record Of Agarest War 2 Peddling Damascus Sp Pack
Welcome! Your loving Uncle Duke has wandered the world to bring you wonderful merchandise! Damascus Sword x1, Damascus Spear x1, Damascus Scythe x1, Bracelet of Feicui x1, White Frame x1, Lucky Charm x1.
Record Of Agarest War 2 Right To The Blacksmith Pack 1
For those who lament their ability to gather the necessary materials to truly take advantage of the blacksmith shop Warrior Soul, weep no more! Take the following items and make haste to Warrior Soul now! Element of Flame x5, Element of Ice x5, Element of Thunder x5, Element of Wind x5, Element of Earth x5, Darkness Element x5, Element of Light x5.
Record Of Agarest War 2 Right To The Blacksmith Pack 2
For those you lack the fortitude required to Convert items, or if you simply lack the time, fear not! Take these items and make your way to Warrior Soul with all due haste! Silver Ore x10, Platinum Ore x10, Bauxite x5, Trogtalite x5, Magnetite x5, Dolomite x5, Pileroth x5.
Record Of Agarest War 2 Skilled Hunter'S Survival Pack
Thank you for your continued business. To celebrate your love of unrestrained spending, the Hunter's Guild has put together a collection of helpful recovery items for you dedicated hunters out there. This wonderful package contains the following: Cure Grass x3, Relief Herb x2, Magic Herb x3, Revitalizing Herb x2, Blessed Fruit x3, Stone of Life x2, Marfile Seed x1, Divine Branch x2.
Saints Row: The Third – Genki Girl Pack
Drive in Genki Girl style with this assortment of vehicles. Sad Panda sports a dune buggy, Angry Tiger has her motorcycle, and Sexy Kitten drives a special sports car. Each of these rides is themed after the girls themselves, and pack a deadly surprise!
Street Fighter X Tekken – Color Palette Add-On 5
The 5th color pack (4-color set) for character color customization.
Rock Band 3
Build your Rock Band library by purchasing these song game tracks. For song credits, visit www.RockBand.com.
GONZO – All-American Rejects ($1.99)
Happy? – Mudvayne ($1.99)
Satellite – Rise Against ($1.99)
File size: 22 MB – 35 MB (singles)
Rock Band Network v2.0
ABSOLUTE – Gatling ($.99)
HEY THERE MR. BROOKS – Asking Alexandria ($1.99)
I – Before Nine ($1.99)
JE COLLECTIONNE DES CANARDS (VIVANTS) – Ultra Vomit ($1.99)
XENOCHRIST – The Faceless ($1.99)
File size: 18 MB – 40 MB (singles)
PS Vita Add-Ons
Hustle Kings Crazy Table Pack: Hex Crazy
Compatible with PlayStation Vita system only. Download this pack and shoot your way to the Hustle Kings Hex Bar for an additional pool table that'll make even the coolest hustler break into a sweat. To use this download, you will need the Hustle Kings game.
Additional Sales and Deals
Call Of Duty: Black Ops Annihilation Content Pack 3 (now $7.49, original price $14.99)
Call Of Duty: Black Ops Escalation Pack 2 (now $7.49, original price $14.99)
Call Of Duty: Black Ops First Strike: Pack 1 (now $7.49, original price $14.99)
Call Of Duty: Black Ops Rezurrection Content Pack 4 (now $7.49, original price $14.99)
Call Of Duty: Black Ops With First Strike (Ps3 Full Game Bundle) (now $33.49, original price $49.99)
Call Of Duty: Modern Warfare 3 – Elite Collection 1 (now $7.99, original price $14.99)
Call Of Duty: Modern Warfare 3 – Elite Collection 2 (now $7.99, original price $14.99)
Catherine (now $19.99, original price $39.99)
Class Of Heroes Legacy (now $7.49, original price $14.99)
Closure (now $10.49, original price $14.99)
Crimson Gem Saga Digital (now $7.49, original price $14.99)
Crysis (now $13.99, original price $19.99)
Crysis 2 (now $19.99, original price $39.99)
Cuboid (now $4.99, original price $9.99)
Dead Space 2 (now $19.99, original price $29.99)
Droplitz (now $4.99, original price $9.99)
Gotham City Impostors (now $10.49, original price $14.99)
Hexyz Force Digital (now $7.49, original price $14.99)
Hydrophobia Prophecy (now $2.49, original price $9.99)
inFAMOUS Festival of Blood (now $6.99, original price $9.99)
Interpol: The Trail Of Dr. Chaos (now $2.49, original price $4.99)
Jurassic Park: The Game – Full Season (Episode 1-4 Bundle) (now $13.99, original price $19.99)
Kenka Bancho: Badass Rumble Digital (now $7.49, original price $14.99)
Killzone 3 Multiplayer (now $10.49, original price 14.99)
Knights In The Nightmare (now $7.49, original price $14.99)
Madden NFL 12 (now $39.99, original price $59.99)
Madden NFL 12 PSP (now $19.99, original price $39.99)
Magic Orbz (now $4.99, original price $9.99)
Mahjong Tales: Ancient Wisdom (now $4.99, original price $9.99)
NBA Jam On Fire Edition (now $10.49, original price $14.99)
NCAA Football 12 (now $29.99, original price $59.99)
REAL STEEL (now $4.99, original price $9.99)
Renegade Ops (now $10.49, original price $14.99)
Renegade Ops Coldstrike Campaign (now $2.49, original price $4.99)
Renegade Ops: Vehicle Pack (now $1.49, original price $2.99)
Ricochet HD (now $2.49, original price $4.99)
Riviera: The Promised Land Legacy (now $4.99, original price $9.99)
Rock Of Ages (now $4.99, original price $9.99)
Shadow of the Colossus (now $13.99, original price $19.99)
Shin Megami Tensei: Persona 2: Innocent Sin Digital (now $14.99, original price $29.99)
Shin Megami Tensei: Persona 3 Portable Digital (now $9.99, original price $19.99)
Shin Megami Tensei: Persona Digital (now $9.99, original price $19.99)
Sky Fighters (now $4.99, original price $9.99)
Smash Cars (now $7.49, original price $14.99)
The Cursed Crusade (now $14.99, original price $19.99)
The House Of The Dead III (now $4.89, original price $6.99)
Trine 2 (now $7.49, original price $14.99)
Wakeboarding HD (now $4.99, original price $9.99)
Worms Ultimate Mayhem (now $10.49, original price $14.99)
Yggdra Union Legacy (now $4.99, original price $9.99)
Avatars
Ghost Recon Future Soldier Ghost 7 Avatar ($0.49)
Ghost Recon Future Soldier Ghost 8 Avatar ($0.49)
Ghost Recon Future Soldier Ghost 9 Avatar ($0.49)
Ghost Recon Future Soldier Ghost 10 Avatar ($0.49)
Ghost Recon Future Soldier Ghost 11 Avatar ($0.49)
Ghost Recon Future Soldier Ghost 12 Avatar ($0.49)
Ghost Recon Future Soldier Ghost 13 Avatar ($0.49)
Ghost Recon Future Soldier Ghost 14 Avatar ($0.49)
Game Videos (Free)
Dirt Showdown – Boost For The Win Trailer
Dirt Showdown Destruction Trailer
Hell Yeah! Wrath Of The Dead Rabbit Monsters Trailer
Need For Speed Most Wanted Announce Trailer
PULSE 7/3 Edition (SD, 1080, Vita)
Resistance: Burning Skies Launch Trailer (SD, 720, 1080, PSP, Vita)
Resistance: Burning Skies Story Trailer (720, 1080,PSP, Vita)
South Park: Stick Of Truth Trailer
Tom Clancy'S Splinter Cell Blacklist World Premiere Trailer
Wonderbook Announce Video (SD, 720, 1080)
Wonderbook: Book of Spells – Announce Trailer
WWE'13 – Mike Tyson Trailer
PS3 Themes
Digital Blasphemy: Desert Dawn ($2.99)
Dynamic Attack Of The Zombies 3 ($2.99)
Dynamic Death Dealer 3 ($2.99)
L5R – Daylight Assassin Dynamic Theme ($2.99)
L5R – Defender of Eternal Sun Dynamic Theme ($2.99)
L5R – House of the Spirit Blade Dynamic Theme ($2.99)
L5R – Shogun Dynasty Dynamic Theme ($2.99)
L5R – Storm Weaver Dynamic Theme ($2.99)
Lindsay Kaye Premium Theme 3 ($2.99)
Lindsay Kaye Premium Theme 4 ($2.99)