We're very excited to announce the release of PulzAR today, available on PSN for $1.99. In case you've missed our past PulzAR blog posts, here's a word from the game's lead designer to usher in today's release: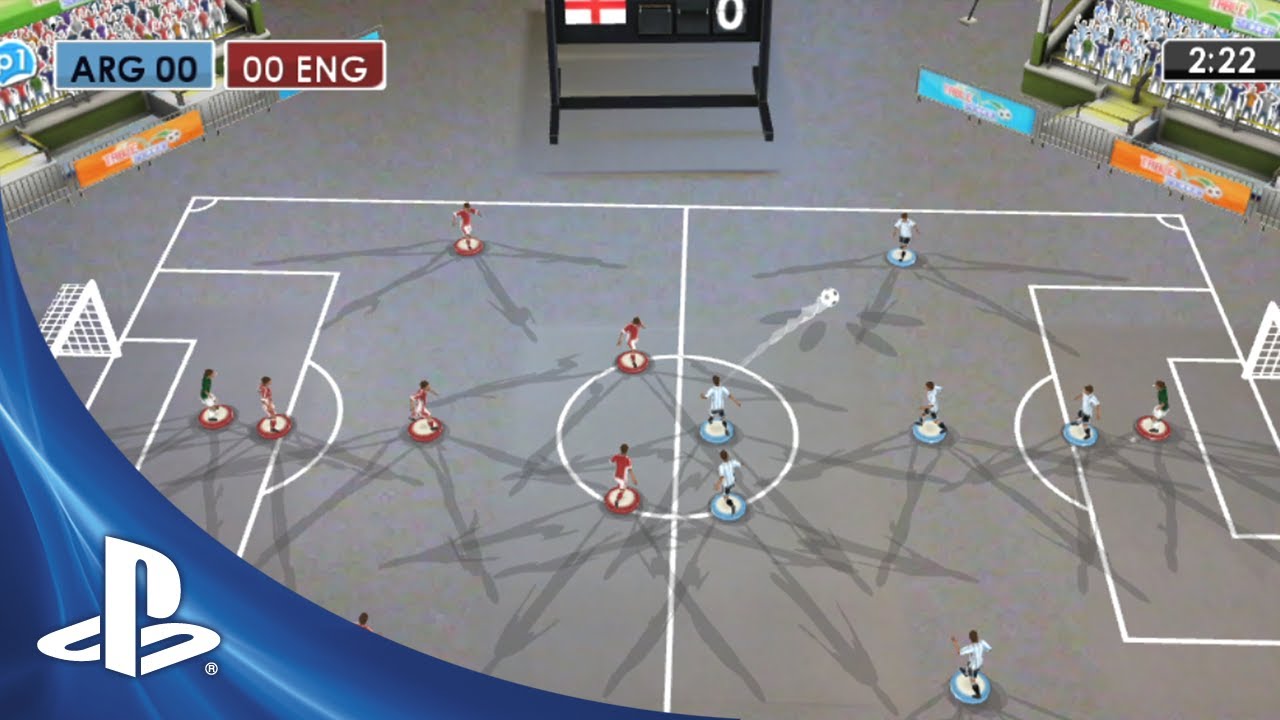 I'm Neall Jones, Lead Designer for the next great addition to the PS Vita AR games, PulzAR.

So, what's PulzAR all about then? Well the Earth is in grave danger, somewhere just beyond our planet's outer atmosphere five giant asteroids are heading on a deadly collision course with the planet. It's up to you, the player, to command a network of laser powered rockets to try and blast the asteroids into a harmless meteor shower before they hit the Earth. The first Play Card placed is used as the Arena card and draws the level out, then the puzzles use up to 5 Play Cards to place the three types of objects in the game; Reflectors, Splitters and Color Filters. There have been other laser and light based games before, but none of them have let you see the game world and play it on your table top, something that can only be done with the PS Vita. The original iteration of the puzzles just used Reflectors with the Splitters and Color Filters part of the Arena; we expanded that to allow the other objects to be placed by the player too.
Moving the PS Vita around the play area will let you visualize the world in true 3D, you may see a solution you previously hadn't thought of. Tilt the PS Vita up to the sky to view the asteroids bearing down on you. We hope you enjoy PulzAR and manage to solve all of the puzzles. If you need to get the AR Play Cards or want create a huge arena to play in (by scaling up the cards) then you can download them from here.
Table Top Tanks – Toy Tanks Pack
We're also happy to announce the brand new DLC for Table Top Tanks – the "Toy Tank Pack." For only $0.99, players can outfit their tanks and jets with a more whimsical, toy-inspired look – perfect for fooling your opponents into underestimating your power before you seize victory on the battlefield!
We hope you're enjoying blasting your friends in the addictive Ad-Hoc battle mode too! It's a wild multiplayer experience that is intensely fun.
That's all for now, but stay tuned as we'll have more announcements in the near future regarding AR Play, DLC, and much more.