Hi Everyone –
It's a good day to be a PlayStation gamer. Not only do we get to celebrate the release of Starhawk as well as the news that all future Starhawk map packs will be free (watch this space for when they'll be dropping), we also see a ton of great content arriving on the PlayStation Store!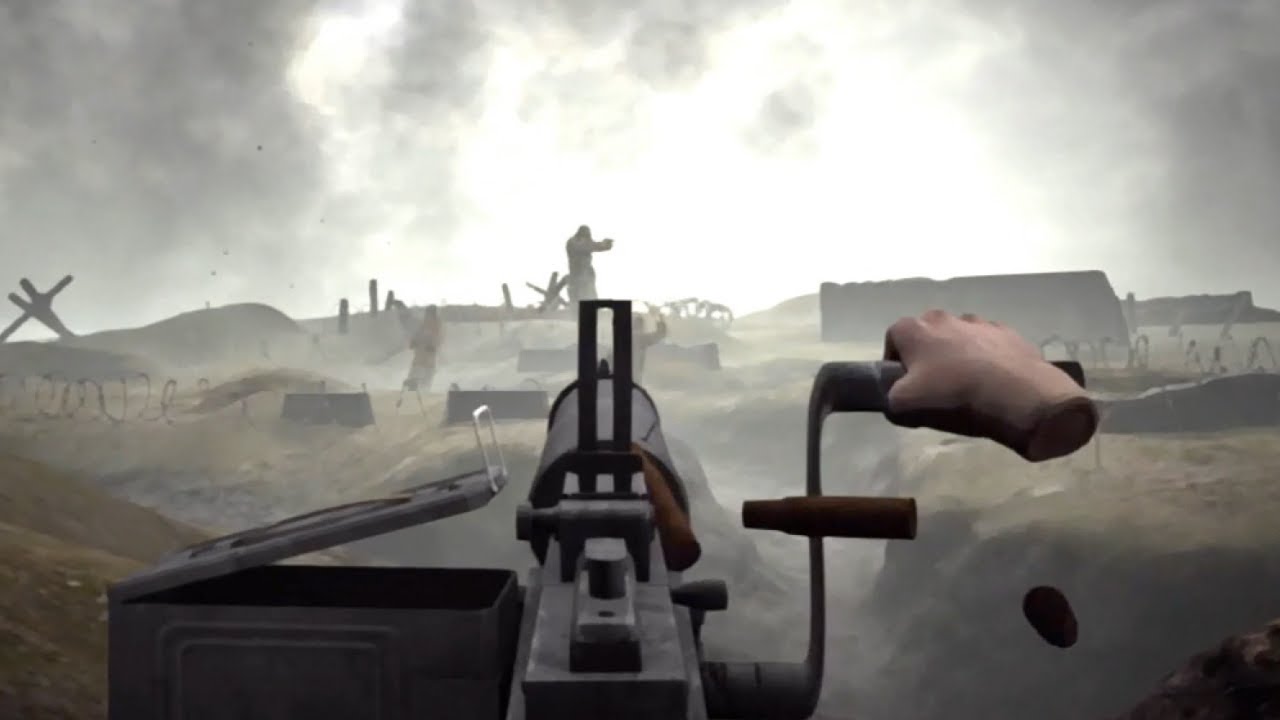 We start off today's update with the PSN exclusive Datura. Playable with PlayStation Move or your DualShock 3 controller, this adventure will get you immersed into the game's unique experimental narrative and original way of interaction. Experience the world not only visually but also exploration. In DATURA, the player will experience an incredibly unique scenario. As you play DATURA, you find yourself in a forest.  As you explore this environment, you will be presented with different scenarios in which you have to make a choice, which will determine your end result. It's an unforgettable journey brought to you by at Plastic ("Linger in Shadows") and Santa Monica Studio. PlayStation Plus subscribers will also be able to pick this title up at a 20% discount ($7.99 PS Plus price). For more stories and news on Datura, click here.
While we get ready for the full release of PixelJunk 4am next week, you may want to take advantage of the amazing PixelJunk Anniversary sale! The astoundingly unique series that has helped define PSN games is now on sale for a limited time. Get many of the classics for as low as $1, and find more discounts on last year's releases PixelJunk Shooter 2 and PixelJunk SideScroller. If you're in the San Francisco and over 21, you're also invited to check out the community event happening this Thursday. Click here for more details on the event.
Note: If you have downloaded the demo for PixelJunk Eden in the past, purchasing the game may only download the unlock key. Check your transaction list to redownload the demo so that the unlock key will allow you to play the full version.
New PS3 Full Games are also now available including blockbusters Saints Row The Third and Need for Speed The Run. The insane open-world adventure of Saints Row The Third is available with a PlayStation Plus discount as well; grab it at $47.99 while the discount is in effect.
There's much more arriving this week, including new Add-Ons like Lost Episode 1 for Asura's Wrath and the Colossal Mayhem Pack in Prototype 2! Make sure you check out all the details below and let us know your thoughts in the comments below and come back next week to see what's new in the PlayStation Store, or join the discussion on the PlayStation Community forums in the Official PlayStation Store Update thread.
Here is the weekly PlayStation Store update:
PlayStation Plus

Don't have PlayStation Plus? Click here to purchase your subscription today!
Full Game Trials:


Saints Row The Third
Need for Speed The Run
Discounts:

PSN Games:


Datura (PS Plus Price – $7.99)
Saints Row The Third (PS Plus Price: $47.99)
PSN Games
Datura Full Game ($9.99)
From Plastic Group, the creator of the innovative Linger in Shadows, Datura is a new form of interactive play inspired by film narrative and immersing players in an experience never seen before.
ESRB rated T
File size 879 MB
PS3 Full Games
Need for Speed The Run ($39.99)
It's called The Run. Three-thousand miles of unforgiving asphalt from San Francisco to New York. No speed limits. No rules. No allies. Armed with just his guts and instinct, Jack battles a field of the most notorious drivers ever assembled.
ESRB rated T
File size 9.1 GB
Saints Row: The Third ($59.99)
Years after taking Stilwater for their own, the Third Street Saints have evolved from street gang to household brand name, with Saints sneakers, Saints energy drinks and Johnny Gat bobble head dolls all available at a store near you.
ESRB rated M
File size 7.2 GB
Game Demos (free)
Spec Ops: The Line
The demo begins with a Delta Force recon team, led by Captain Martin Walker, infiltrating Dubai six months after a cataclysmic sandstorm destroyed the city and left it buried in ruin. Chaos ensues as Delta is pulled into the middle of a civil war. Walker and his team must fight their way through the unpredictable war-torn city to find the man at the heart of its madness – Colonel John Konrad.
ESRB rated M
File size 1.4 GB
PS3 Add-ons
ASURA'S WRATH Lost Episode 1 ($1.99)
One of the world's greatest warriors appears before Asura… His name is Ryu. He challenges Asura to a duel!
File size 166 MB
Disgaea 4 add ons (x5) ($0.99 – $12.99)
Various add on content.
File size 1.55 MB each
Dynasty Warriors 7 add ons (x4) ($0.99 – $2.99)
Various add on content.
File size 6.25 – 38 MB
MotorStorm RC add ons (x3) (Free – $0.49)
Various add on content.
File size 100 KB
Prototype 2 Colossal Mayhem Pack ($4.99)
Introducing the "Colossal Mayhem" Pack – the ultimate collection of carnage-inducing content for Prototype 2.
File size 5.66 MB
Scarygirl – Enemy Within ($1.99)
In this side-scrolling action game, you play as Scarygirl. Traverse magical worlds in a seamless mix of 2D and 3D platforming action. It's a mesmerizing fairytale, but the creepy-cute tough-as-nails Scarygirl is no damsel in distress! Scarygirl's search for the spirit she's been following takes her to the Bad City. As the spirit doesn't want to be captured and contained again, she's going to have a fight on her hands.
File size 97 MB
SingStar Song Pack ($6.99)
File size N/A
Soul Calibur V add ons (x5) (free – $1.99)
Various add on content.
File size 133 KB – 48 MB
Street Fighter X Tekken (x7) (free – $1.99)
Various add on content.
File size 100 KB
UFC Undisputed 3 – Ultimate Fights: Knockout Pack ($4.99)
Relive some of the greatest knockouts in the history of the Octagon with this Ultimate Fights Pack!
File size 2.5 MB
Rock Band 3
Build your Rock Band library by purchasing these song game tracks. For song credits, visit www.RockBand.com.
"Bombtrack" – Rage Against the Machine ($1.99)
"Killing in the Name" – Rage Against the Machine ($1.99)
"Sleep Now in the Fire" – Rage Against the Machine ($1.99)
Artist pack ($5.49) – Build your Rock Band library by purchasing this song game album: RAGE AGAINST THE MACHINE PACK 01. This pack includes "Bombtrack," "Killing in the Name," and "Sleep Now in the Fire" by Rage Against the Machine.
File size: 20-31 MB (singles), 72 MB (track pack)
Rock Band Network v2.0
"A Bullet in the Head" – Anarchy Club ($1.99)
"Back Through Time" – Alestorm ($1.99)
"Force Feedback" – Machinae Supremacy ($1.99)
"Nemeses" – Jonathan Coulton ft. John Roderick ($1.99)
"The Plot to Bomb the Panhandle" – A Day to Remember ($1.99)
File size: 17-42 MB (singles)
PS Vita Add-Ons
Dynasty Warriors Next add ons (x12) ($0.99 – $4.99)
Various add on content.
File size 594 KB–5.9 MB
MotorStorm RC add ons (x3) (Free – $0.49)
Various add on content.
File size 100 KB
Reality Fighters Weapons Pack (free)
File size 100 KB
Updates
Caterpillar – Minis (Sale) (PSP) (now $1.49, original price $2.99)
Cuboid (Sale) (PS3) (now $4.99, original price $9.99)
Magic Orbz (Sale) (PS3) (now $4.99, original price $9.99)
Panda Craze (Sale) (PS3) (now $1.49, original price $2.99)
PixelJunk 3-in-1 Pack PS3 Bundle Sale (PS3) (now $2.00, original price $19.99)
PixelJunk Eden PS3 Sale (PS3) (now $1.00, original price $9.99)
PixelJunk Monsters Deluxe PSP Sale (PSP) (now $4.99, original price $9.99)
PixelJunk Monsters PS3 Sale (PS3) (now $1.00, original price $9.99)
PixelJunk Racers 2nd Lap PS3 Sale (PS3) (now $1.00, original price $6.99)
PixelJunk Shooter 2 PS3 Sale (PS3) (now $4.99, original price $9.99)
PixelJunk Shooter PS3 Sale (PS3) (now $1.00, original price $9.99)
PixelJunk Side Scroller PS3 Sale (PS3) (now $4.99, original price $9.99)
UNCHARTED 2: Among Thieves Drake's Fortune Multiplayer Pack (Price Change) (PS3) (now FREE, original price $2.99)
UNCHARTED 2: Among Thieves Golden Gun Pack (Price Change) (PS3) (now FREE, original price $0.99)
UNCHARTED 2: Among Thieves PlayStation Heroes Skin Pack (Price Change) (PS3) (now FREE, original price $2.49)
UNCHARTED 2: Among Thieves Sidekicks Skin Pack (Price Change) (PS3) (now FREE, original price $1.49)
UNCHARTED 2: Among Thieves Siege Expansion Pack (Price Change) (PS3) (now FREE, original price $2.99)

Game Videos (free)
Awesomenauts Release Trailer
Awesomenauts: Meet The Awesomenauts Trailer
Datura Trailer
Dust 514: Eve Fanfest 2012 Cinematic Trailer
FIFA Soccer 12 Uefa Euro 2012 Announcement Trailer
God of War Ascension Multiplayer Announce Event
GT Academy 2012 Announce Video
Hell Yeah! Wrath Of The Dead Rabbit Announcement Trailer
PULSE 5/8 Edition
PS Vita Videos (free)
PULSE 5/8 Edition
PS3 Themes
Amphenge Dynamic Theme ($2.99)
Heart Rate Monitor Dynamic Theme ($2.99)
Marines – The Few The Proud Dynamic Theme ($2.99)
PlayStation Store for PSP
PSP minis (also available from PS3 Storefront)
Knight Fortix 2 ($4.99)
Game Videos (free)
PULSE 5/8 Edition
PSP Themes (also available from PS3 Storefront)
Amphenge PSP Theme ($1.49)