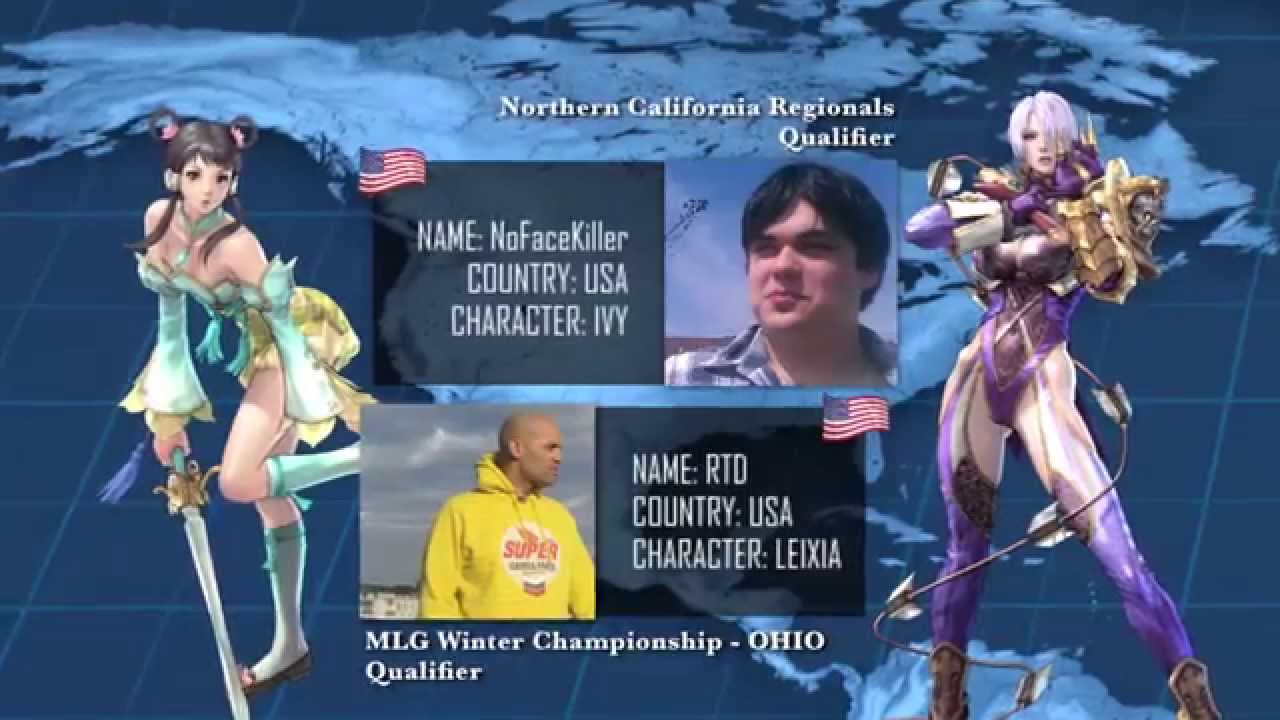 Hey everyone,
On April 10, 2012 eight qualifying players from tournaments held across the globe will be facing each other to battle it out for the SOULCALIBUR V World Championship title in Las Vegas, Nevada. With over $10,000 in prizing, arcade sticks, games and more going to the combatants, this will be an event to go down in the history books.  And we're even giving fans a chance to win cool items by tuning into the action!
The SOULCALIBUR V World Championships will be broadcasted live by community stream evangelist Team Spooky, featuring hype and play by play commentary by Fighting Game Community leader Mark "MarkMan" Julio and myself, Rich "FilthieRich" Bantegui, to keep fans updated and entertained. Special guest and game director, Daishi Odashima will also be in attendance to chat about the game with fans at the event.
We invite you to watch this "HYPE" SOULCALIBUR V World Championships event, and for a chance to win awesome swag from our event partners – Hori, Mad Catz and Sony Computer Entertainment America! Make sure to tune into the stream on April 10 at 7:00pm PST at: http://www.own3d.tv/teamspooky. For questions you can tag me directly at http://www.twitter.com/Filthierich or check out http://www.facebook.com/SOULCALIBUR.
The Project Soul team, and NAMCO BANDAI Games have made it a priority to listen and engage the competitive fighting community during development and through the release of SOULCALIBUR V. We're listening, taking notes and letting fans voice their opinions to help us keep the SOULCALIBUR franchise as one of the best fighting series out there. The SOULCALIBUR V World Championship is an excellent opportunity to see the passion and heart that goes into competitive tournaments and we plan to support more tournaments in the future.
Check out the video below, get hype, and get the popcorn ready on April 10. We'll see you then!