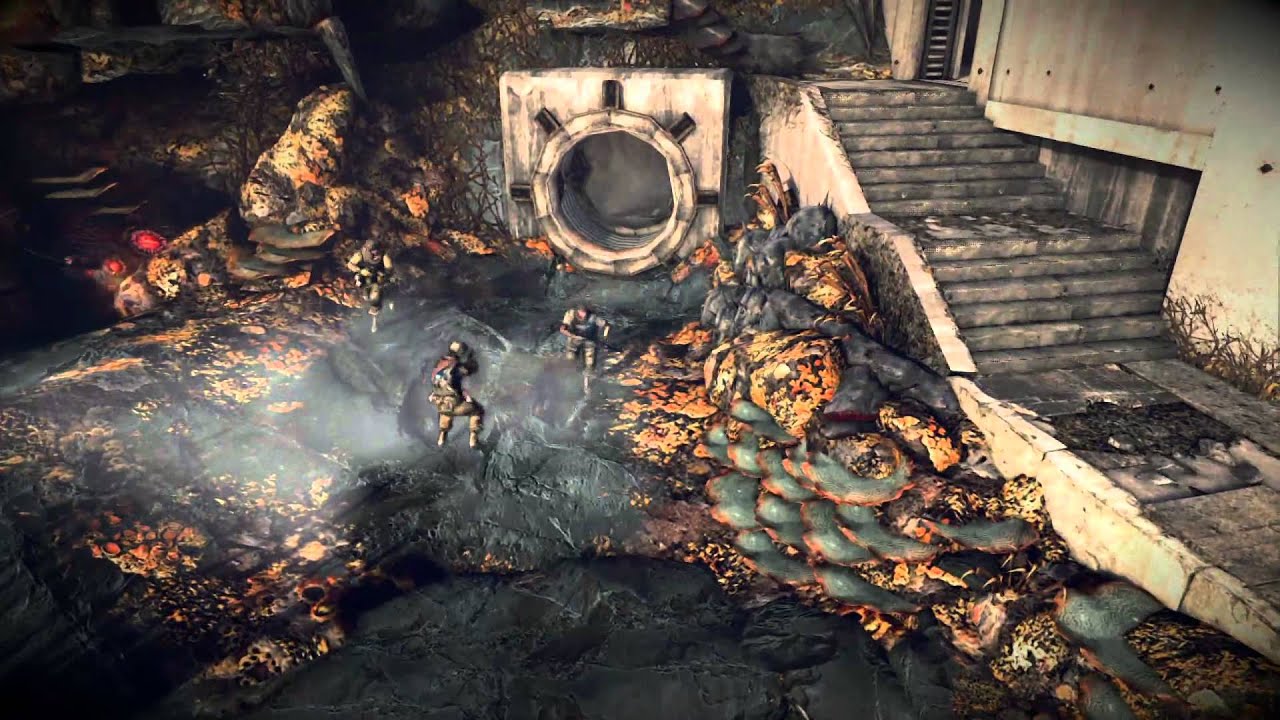 March 1 UPDATE: The team has resolved the issue with the XP bonus and 3 free unlock points, so anyone who purchases the Killzone 3 multiplayer will now have access to this added content. And rest assured, for those who purchased the multiplayer already we will be awarding the content very soon via XMB message with voucher code where the items can be unlocked. We appreciate everyone's patience during this fix and as a reminder we look forward to seeing you all out on the battlefield for the Double XP weekend (going from 8:00am PT on 3/2 through 2:00am PT 3/5)
Feb 28 UPDATE: We mentioned previously that for all you fans who purchase the Killzone 3 Multiplayer will receive a 24-hour double XP bonus & 3 free unlock points. Unfortunately, we've encountered a minor technical issue that will prevent the bonuses from being redeemed at this time. Rest assured however that the team is working quickly to resolve the issue and will deliver the bonuses to any customers that purchase the Killzone 3 Multiplayer very soon. We'll have more details on progress very soon.
To celebrate Killzone 3's first anniversary, we're releasing a standalone version of the game's online component on PlayStation Store today. Dubbed "Killzone 3 Multiplayer," it includes the Guerrilla Warfare, Warzone, and Operations game modes, as well as the original Killzone 3 maps and all Killzone 3 DLC maps. Best of all, it's free to try – you can play any of the maps and modes until you reach the rank of Sergeant I.
If you want to keep playing, attain higher ranks, and earn any of Killzone 3 Multiplayer's four exclusive new Trophies, you can unlock the full version for only $15. Doing so will net you a 24-hour double XP bonus, three free unlock points, the ability to set up clans and custom games, and access to the Botzone mode to help hone your combat skills.
For those who already own Killzone 3 (or decide to purchase the full version of Killzone 3 Multiplayer), we have another anniversary treat: this weekend will be Double XP Weekend! Starting on Friday, March 2 at 8:00am Pacific time, and lasting until Monday, March 5 at 2:00am Pacific time, all XP earned in online Killzone 3 matches will be doubled. The trial version of Killzone 3 Multiplayer is excluded from the Double XP Weekend, of course – we wouldn't want you to hit that Sergeant I rank too quickly!
And as a reminder, if you enjoy playing this trial multiplayer demo and also want to experience the game's exciting single-player campaign, you can always purchase the full version of Killzone 3 on Blu-ray at retailers.