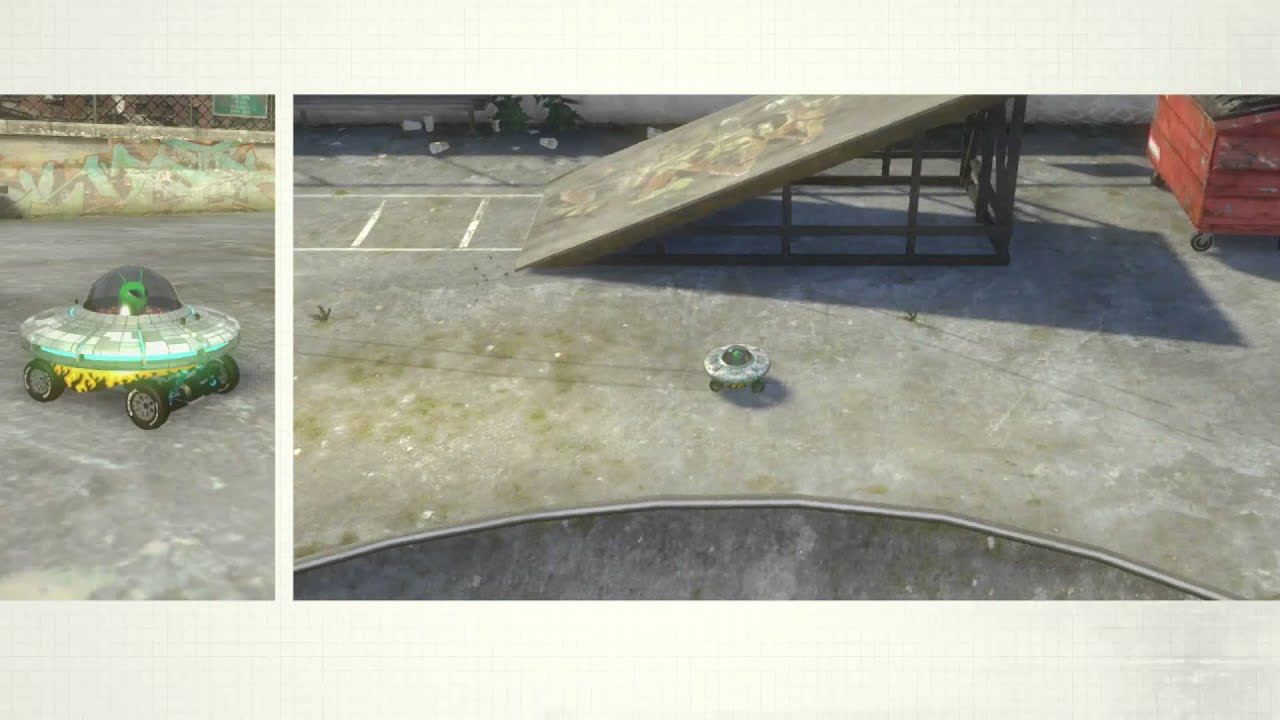 MotorStorm RC has very humble beginnings. It started out as a simple concept we were playing around with during lunch times, a pet project to challenge each other to set the fastest times, originally using post-its on the wall as a low-fi leaderboard!
Through a lot of love, care, and attention, MotorStorm RC has been transformed into the most exciting and addictive racing game we've ever created. It gives me great pleasure to finally be able to share that experience with you all — MotorStorm RC will be available on March 6th for both PS Vita and PS3 from the North American PlayStation Store.
See how much fun it is for yourself by picking up the free demo when the full game hits PlayStation Store on March 6th, and check out the extremely rare vehicles while you're there…if that sort of thing takes your fancy.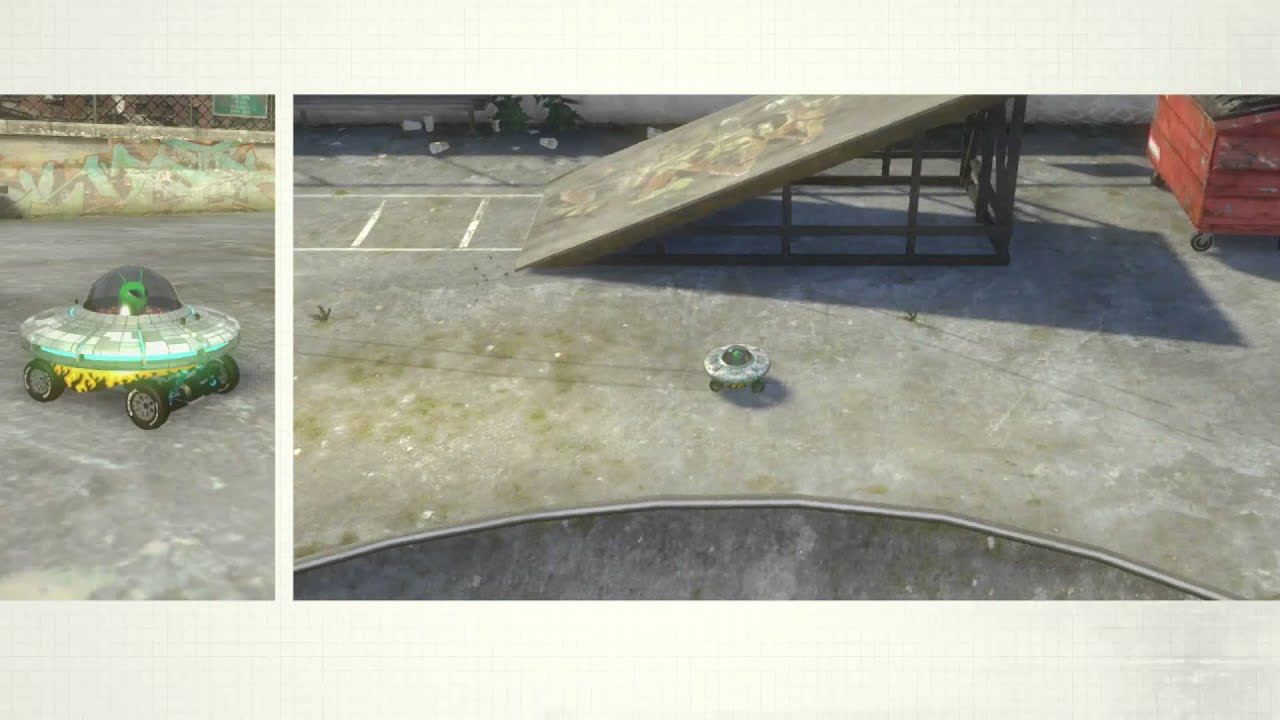 So much to do!
MotorStorm RC revisits the extreme locations its bigger brothers put on the map: battling around the rocks and mesas of Monument Valley, crashing through jungles and tearing up the sandy beaches of Pacific Rift, sliding across ice sheets and barrelling down the mountains of Arctic Edge, and weaving through a city ruined by Apocalypse.
You'll race eight classic MotorStorm vehicle types, ranging from the off-road Buggies to the lightning-fast Super Cars, and take on a full festival championship with dozens of events and medals to earn. As you rise to become the champion of every event, you will compete in wheel-to-wheel racing with eight vehicles on the track at a time, you'll also be faced with three other game types: Drift, where you need to power slide for as many points as possible, Pursuit, where you need to move your way up the grid to first place from the back of the back as fast as possible and Hot Lap, the classic race against the clock for the fastest single-lap time.
Outside of the Festival, you can race at your own leisure in Free Play or fight for fractions of a second in the fiercely competitive world of Time Attack. And as you'd expect, MotorStorm RC on your PS3 serves up some good old fashioned split-screen multiplayer action for up to four players.
Race your way
Because of the unique way MotorStorm RC was made, picking it up on either the PS Vita or PS3 makes it available for the other platform at no extra cost. Not only does this give you great value, it means that all progress, lap times, unlocks, medals and trophies that have been achieved on one version are synchronised to the other, allowing you to take your game with you wherever you go, picking up where you left off.
Old-school racing for the connected generation
MotorStorm RC embraces the classic arcade racing styles that make the genre so iconic and brings it right up-to-date. With online leaderboards for every event, track and vehicle you can compete against your friends and the rest of the world with ease, no matter what your favorite race is.
The Pitwall is the home of your RC community, a constant supply of up-to-the-second updates of your friends' progress. See their victories, their defeats and, most importantly, challenge them to beat your own times. The Pitwall will alert you when your friends set faster times than you, so the competition never lets up.
The ethos of MotorStorm RC's competitive play has always been convenience and, with leaderboard challenges between friends and cross-play across both PS Vita and PS3, it's never been easier to beat your friends, no matter what platform you're playing on or what time of day it is.
So much more for you to discover
With a wide range of vehicles to collect and customize, a playground to explore and a Platinum Trophy to chase down, there's plenty more for you to go out and discover in MotorStorm RC. On top of all that, for PS3 there are a few little extras: 1080p HD visuals; stereoscopic 3D; SimulView same-screen multiplayer and classic four-player split-screen multiplayer.
I hope you enjoy playing MotorStorm RC. We'll be sure to call back here soon to share more details about March 6th and, thanks to our partners at Toyota, we'll also have some more good news to share with you about MotorStorm RC.