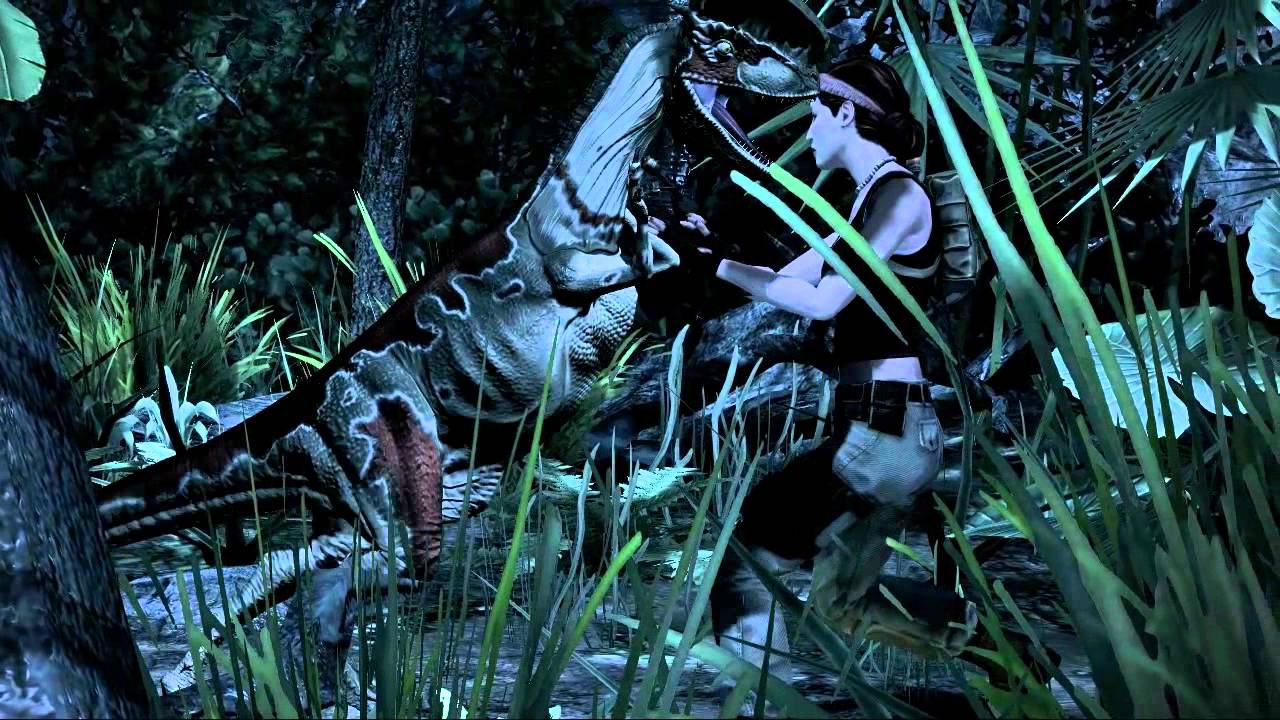 We're happy to announce a limited time subscription bundle that will not only get you one year of PlayStation Plus, but also includes a free download of Jurassic Park: The Game – Full Series (Episodes 1-4); the new PSN adventure from the masters of episodic gaming: Telltale Games. This is a great chance to get in on all those free games, great discounts on new and classic titles, and access to exclusive features and game content. Click here to purchase a one-year subscription online.
Jurassic Park: The Game releases November 15th to PSN. Launching in four separate episodes, or available as one bundle, this journey brings you dangerously close to the prehistoric inhabitants of Isla Nublar while exploring stories of mankind visiting some of nature's most powerful and fearsome creatures. The result is an unforgettable journey that manages to capture the spirit of what made the films so special.
When you purchase a one-year subscription to PlayStation Plus from November 1st through the 8th, you'll be eligible to receive a free download of Jurassic Park: The Game – Full Series (Episodes 1-4) when it releases on PSN on November 15th. That's a $29.99 value! You'll receive a message to your PS3 mailbox the day the game releases.
If you're already a Plus subscriber, you're not left out. You too can purchase a one-year subscription to Plus which will stack upon your existing subscription. You'll be guaranteed access to all the benefits of PlayStation Plus, and get an amazing game that's yours to keep.
Special note: This offer also includes purchases of PlayStation Plus retail cards from online sites and stores, but you'll need to make sure you redeem those codes in the PlayStation Store within the 11/1 – 11/8 timeframe. This is only available for purchases of one-year Plus subscriptions; the three-month subscription will not count towards receiving Jurassic Park free.
Head over to the PlayStation Plus website to learn more about PlayStation Plus. If you're not a subscriber, we're hoping to see that Plus logo on your avatar soon when you leave us your comments below!
To purchase a one-year subscription online, click here. The code to redeem in the PlayStation Store will be emailed to you once your purchase is complete.