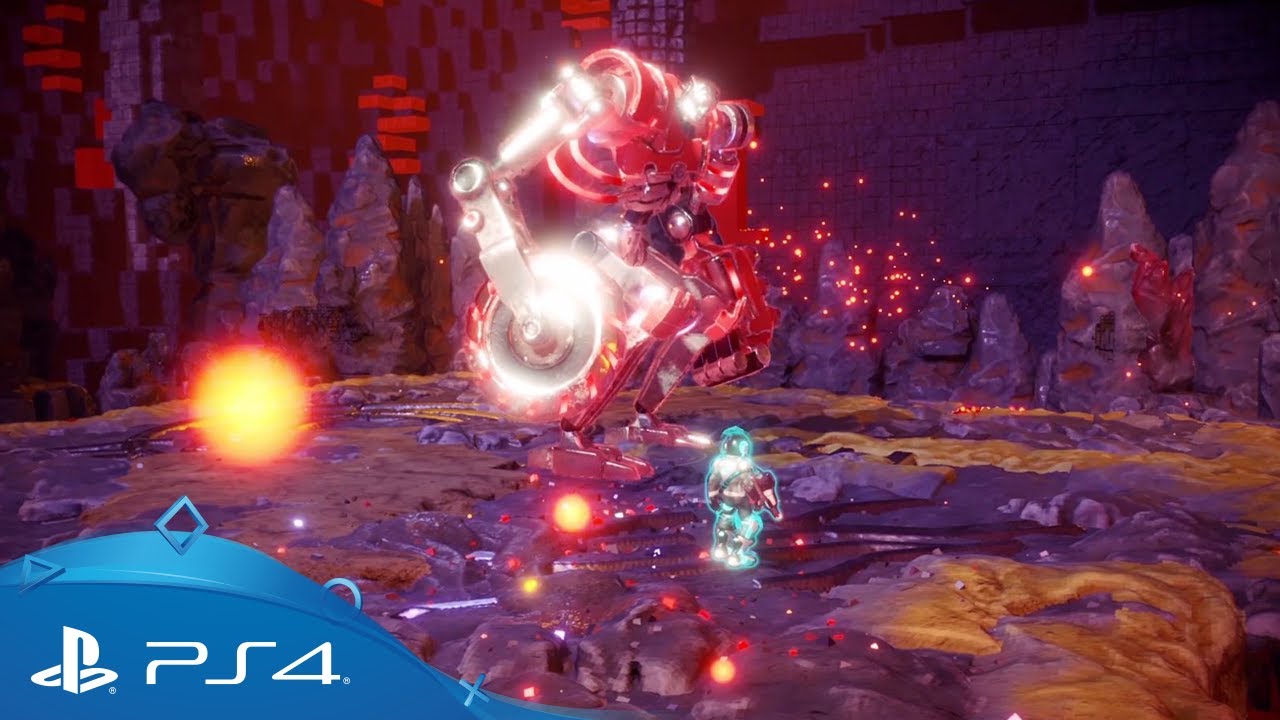 Have you got what it takes to climb the online leaderboards?
Greetings from Housemarque!
It was ten years ago that a game called Super Stardust HD saw the light of day on PlayStation 3. As a Finnish developer with roots in arcade gaming, we at Housemarque got to create a game that combined lighting fast reflexes with a myriad of colourful explosions.
SSHD combined a thematic setting similar to the classic Asteroids, blended with the twin-stick control scheme of Robotron.
Now, after a decade of learning more and more about how to perfect the formula, we are proud to finally release Nex Machina, the culmination of our search for pure arcade gameplay. A game where simplistic design (only two buttons and two sticks are ever needed) allows the player to immerse themselves in what we've coined "The Zone".
Getting into "the zone" allows for extremely complex movement patterns and tactics to arise. Players who wish to compete on the worldwide leaderboards can create truly unique personal play styles.
With Super Stardust we wanted to keep the arcade torch shining bright and now we want to do that again. Our hope is to capture a bit of that spark that lived in the arcade halls when video games were held back by graphical and technological constraints.
Being able to do that with Eugene Jarvis, who inspired us when we started gaming, is beyond wonderful. So take on the arcade challenge with Nex Machina, and compete against your friends – and the rest of the world – on our global leaderboards.