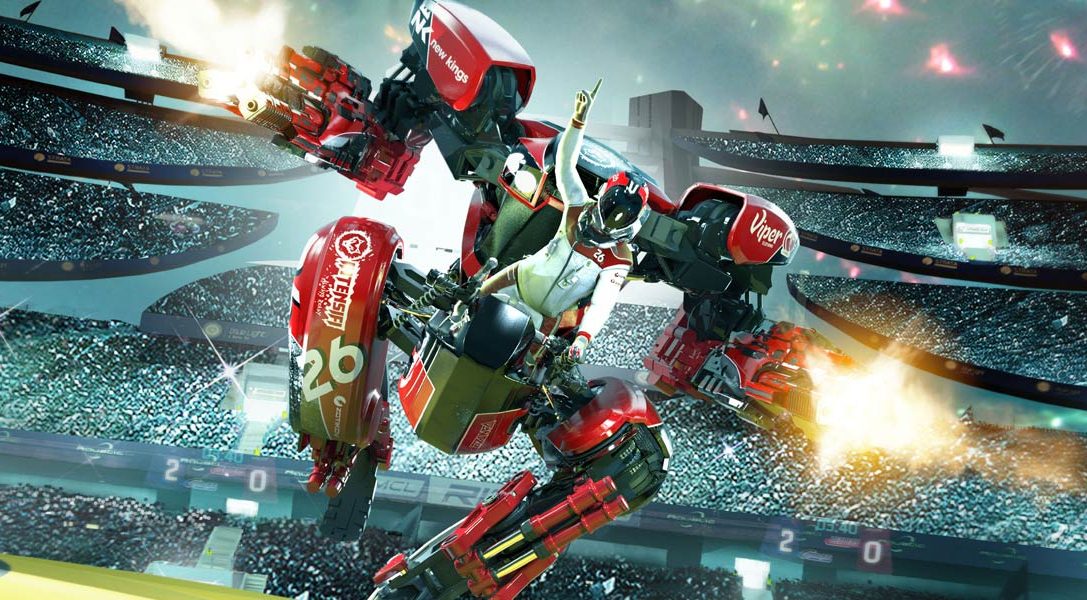 20 TBs of builds, 9,114 lines of dialogue and 1.3 million changelists later…
Update: On August 12, 2022, online servers for RIGS: Mechanized Combat League will shut down. Online features (including online multiplayer modes) will cease on that date. Single player offline modes remain available.
---
In my experience the creation of a game is a labour of love. It's central to your thoughts for a couple of years, and all that time you're surrounded by similarly focused people who you spark off, or perhaps argue with, but together you begin to shape a game, an experience, maybe even a work of art that you can all be proud of.
At Guerrilla Cambridge our last full game was Killzone Mercenary for the PS Vita, something that I'm certainly still very proud of, but as they say, you're only as good as your last game, and we're so close to the launch of RIGS Mechanized Combat League that I suppose KZM will be consigned to the annals of history and RIGS will become the new benchmark by which we're judged.
Looking back on the development of RIGS, I can see how far we've come – from the very first dreams of what it would feel like to pilot a "mech", to the prototype of animation-less EXOs from Killzone skating around Killzone cityscapes, to Shuhei giggling with joy when his RIG was destroyed and he was ejected skywards in VR.
That was all over a year ago now, well before we'd revealed the game at E3 2015, before we had a seven-hour queue of people in Paris waiting to play our game (yes, our game!), before we'd seen the reaction on the faces of thousands of people playing a competitive game in VR for the first time.
20 TBs of builds later, we've recorded 9,114 lines of dialogue in each of 11 languages (that's 100,254 lines of dialogue!), raised 8,748 bugs and more than 1.3 million changelists, oh, and let's not forget about the six weddings and 10 babies that we've celebrated along the way!
Now we stand almost on the eve of launch. As I type, the Gold Master is being pressed and very soon will be shipped around the globe to give so many more people their very first experience of PS VR and the promise that it holds.
But that's not the end for us, we feel RIGS has so much more to offer. At Tokyo Games Show last week we saw our very first live stream of a competitive 3v3 game of RIGS. We hope that's the first of many, and we're already underway on development of more content for RIGS. We can't wait until 13th October and hope that you'll enjoy our vision of the future of sport – RIGS Mechanized Combat League – as much as we have.