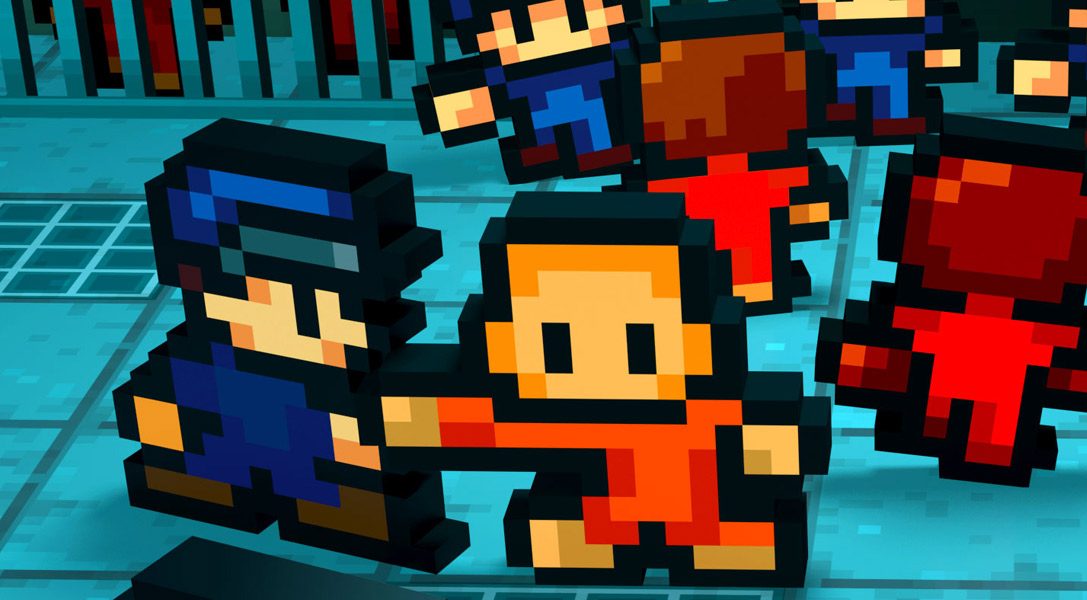 Bust out of prison in the latest from Mouldy Toof and Team17
Hi PlayStation Blog readers! Here at Team17 Towers we have some really exciting news to share with you guys. We're thrilled to announce that together with independent developer Mouldy Toof, we'll be releasing the award-winning sandbox prison escape game The Escapists on PlayStation 4 soon!
A strategy game of captive survival and daring schemes, The Escapists gives you the 'freedom' to live the life of a prison inmate, plotting and pulling off a daring escape!
Escaping won't be easy though. You'll have to work around the strict prison schedule and avoid the unwanted attention of guards. Craft weapons and tools found (or stolen) from within the prison, but beware of cell shakedowns. Get a job or perform "favours" for your fellow inmates to purchase vital supplies, all while scouting escape routes.

All that stands between you and freedom is a perfectly executed escape plan. It's 'make or break' time.
There are six unique prisons to escape – from the minimal security of Centre Perks to the harsh confines of the Stalag Flucht POW camp. On top of that there are six different methods to bust your way out, including digging out and prison takeovers!
You'll need some cash to put your escape plan to action. You can earn those vital funds by choosing one of the 10 prison jobs including Laundry, Janitor, Mail Man, Metal Shop, Kitchen, Wood Work, Tailor, Deliveries, Gardener and Library work. Or you can even perform favour requests from the other in-mates to earn some extra income!

There are over 200 items in the game to find including 50+ craftable items. You'll need to gather the necessary items you'll need to craft items for your escape plan. Craft tools such as Cutters, Shovels, Sheet Ropes and weapons such as the Sock Mace, Comb Blade or Cup of Molten Chocolate!
The Escapists will be coming soon to PlayStation 4! Keep watching PlayStation Blog for more news from us regarding the release!
Thanks for reading – we're looking forward to hearing tales of all your escape plans soon!