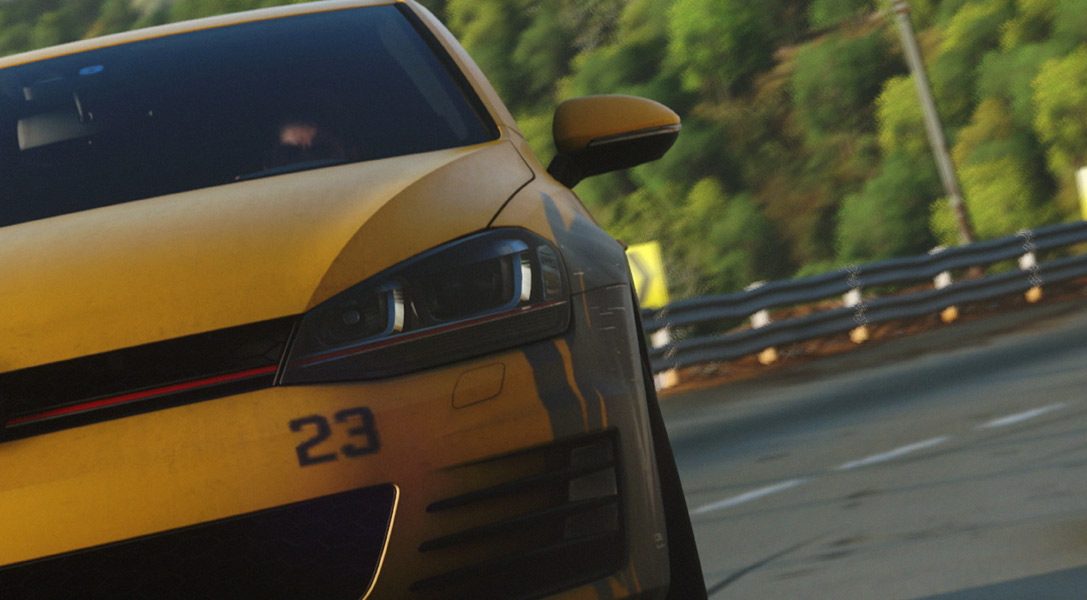 You've lots of add-ons and free updates to look forward to following the 8th October launch
Our players are the heart and soul of DRIVECLUB, and when the game begins on 8th October 2014, Evolution Studios will be going all out to keep the game fresh and exciting for all of you.
We are determined to build up a lively community of millions of connected racers around you, so our post-launch development will be influenced by what you do in the game and the feedback you share with us. New content, improvements and updates will all be shaped by you and everyone you play with. And of course, we're going to do our best to keep surprising you with our own creativity too!
In fact, thanks to all of the players we've met and talked to already, our mission has already started.
We're already working hard to develop free updates that will introduce a powerful weather system (that you can play around with to change the dynamics of every race) and a photo mode, because they've both been requested ever since we first showed how you can control the time of day and skies in the game.
And even though we've already got 55 routes over 25 tracks in the game, we'll be bringing you more new tracks to enjoy and all of them will be free.
We'll also keep adding more of the world's best cars to the game and we'll give you one car every month, as a free series running from October 2014 to June 2015.
For those who want even more, we're making a full calendar of new release DLC that will run deep into 2015. This will let you buy packs of new cars and new campaign tour expansions, to give you more to play for each month. This calendar will start in November 2014 with every pack offering new challenges to play and new trophies for you to earn.
There will also be a Season Pass available for €24.99 so that you can pre-order the DLC packs and get a huge saving. In fact, it works out that with the Season Pass you'll save more than 60% on the cost of purchasing these packs individually, as the total value of the packs will be €75.84 (based on regular price on PlayStation Store).
And the best part? All of this is just the start! We keep saying "DRIVECLUB begins on October 8th 2014" because we don't know exactly how the game will evolve with each update until you get your hands on the game and start playing!
Are you on board and are you bringing your friends along with you? We hope you're as excited about this as we are. We can't wait to shape the future of DRIVECLUB with you!