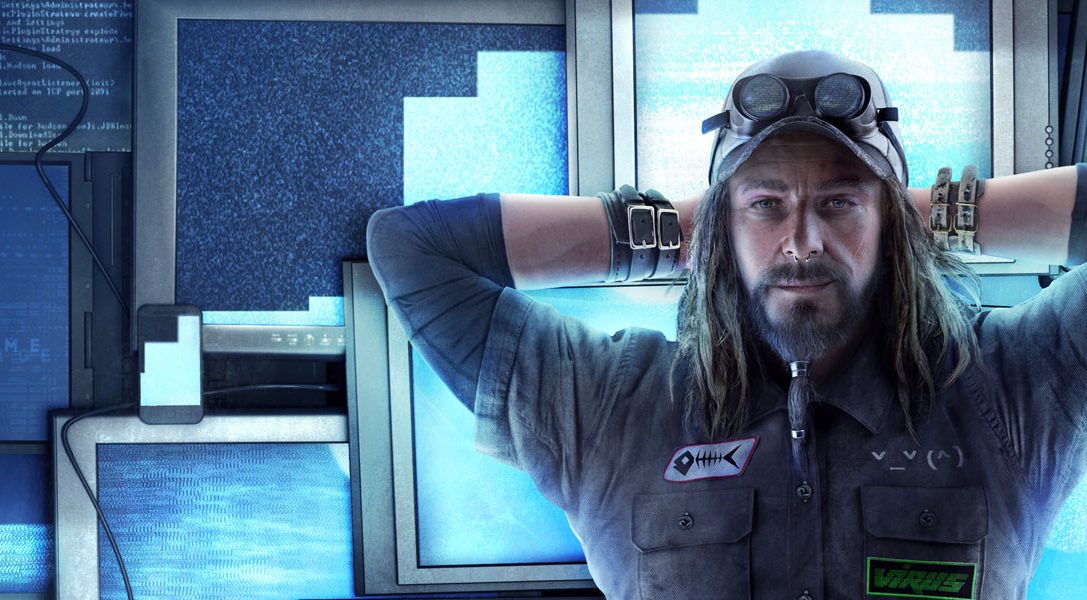 Play as T-Bone Grady in the new expansion
Maybe now would be a good time to re-visit Watch_Dogs' Chicago, only this time, through the looking glass of another notorious hacker, one going by the name of T-Bone Grady.
T-Bone's not your run-of-the-mill, ordinary hacker. He grew up a tinkerer and basement hacker before the internet was barely a byte.
In this all new story campaign, you'll be able to play as him for the first time. T-Bone will be picking up the story right where Aiden Pearce left it. Before he can disappear from the grid, the hacker, also known as Raymond Kenney, has a few loose ends to tie-up. One of them involves Tobias Frewer. T-Bone will end up putting his own escape at risk to help him out, and he's maybe biting a bit more than he can chew.
Through his adventures, you'll get to try out new guns, perks, wear new outfits and most importantly, you'll get the help of T-Bone's latest creation: Eugene, the decked-out remote-controlled toy car he created.
On top of all the cool new toys, you'll also get access to the "Street Sweep" contracts. Once Aiden Pearce has left Chicago, the different gangs started re-claiming their territory. These new side-missions will offer an almost unlimited amount of content that you can tackle by yourself or coop with someone else.
If you're a Season Pass owner, you'll get an early access as the Watch_Dogs Bad Blood DLC will be available to you from 23rd September. It will be available on 30th September for everyone else.
Make sure you visit us on Facebook, Twitter to get all the latest info and updates.