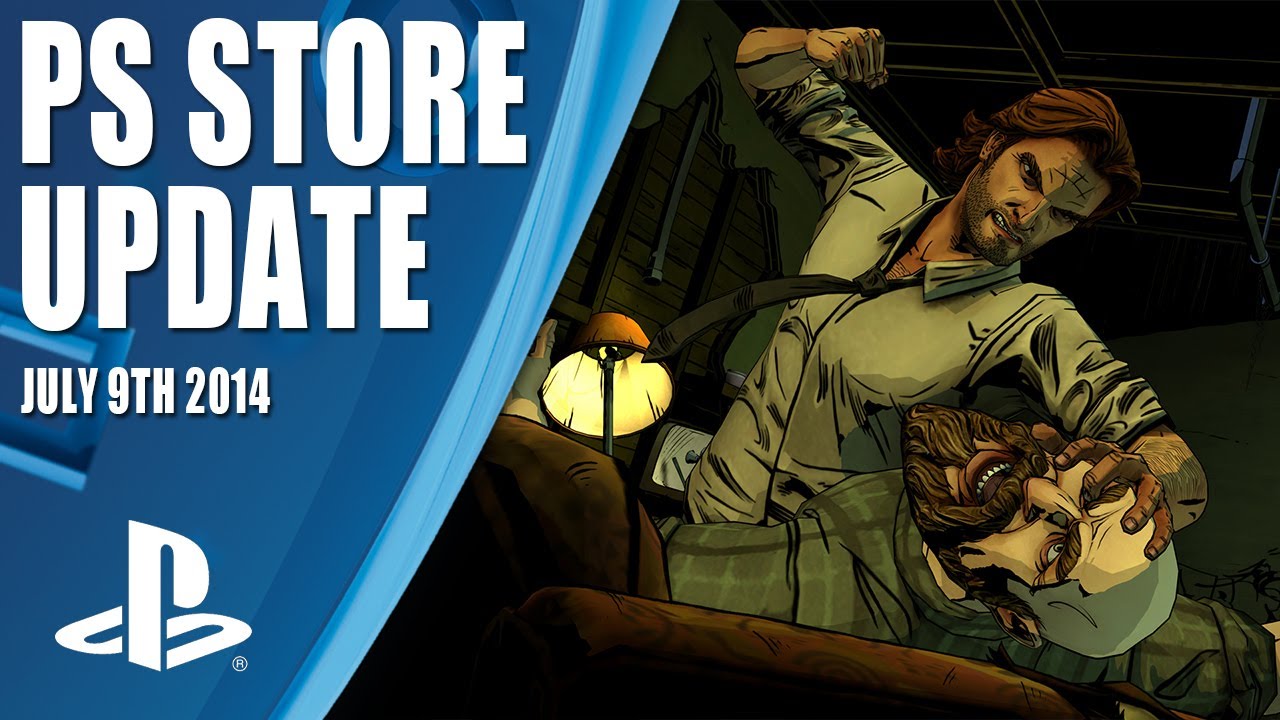 Plus, a raft of new discounts go live this week
Cry Wolf, the final episode of TellTaleGames' The Wolf Among Us is available today on PlayStation 3. What secrets will be uncovered? What outcome will your previous decisions make in this finale?
What would you get if you crossed Tetris and Lemmings? What would you get if you also threw in a slightly eccentric cat? The answer is Mousecraft! Stack blocks strategically to aid your lab mice on their quest for cheese. Help them avoid dangerous traps and guide them safely over 50 different levels.
Also continuing this week is the Big in Japan promotion featuring loads of Japanese games at low, low prices. The new Champions Offers promotion also starts today, featuring a raft of additional savings. Look out for more on that later today.
PlayStation Plus

Mousecraft (PS4/PS3/PS Vita) – 10% discount, ends 23rd July


Kung Fu Rabbit (PS Vita) – 50% discount, ends 16th July
Pre-order

GRID Autosport Black Edition (PS3) (£39.99/€59.99/AU$89.95)
PlayStation 4

MouseCraft (PS4/PS3/Vita)
Price: £9.99/€10.99/$16.45
PS4 demos
MotoGP14 Demo
PlayStation 3

MouseCraft (PS4/PS3/Vita)
Price: £9.99/€10.99/$16.45

The Wolf Among Us: Cry Wolf
Price: £3.99/€4.99/AU$7.55

Twisted Lands: Shadow Town/strong>
Price: £9.49/€11.99/AU$17.95

Zombie Driver HD Complete Edition
Price: £11.99/€14.99/AU$22.95
Not available in New Zealand
PlayStation Vita

JAZZ: Trump's Journey
Price: £5.79/€6.99
Not available in Australia, Austria, Belgium, Denmark, Finland, Netherlands, New Zealand, Norway, Poland, Portugal, Russia, Sweden, Turkey, Ukraine

MouseCraft (PS4/PS3/Vita)
Price: £9.99/€10.99/$16.45

Skeleton Rider
Price: £2.99/€3.59/AU$5.45
PlayStation Mobile
Hill Cliff Horse (£0.65/€0.79/AU$1.45)
Paper Boss (£0.99/€1.29/AU$2.25)
COSMOS (£3.39/€4.29/AU$7.45)
BallFlip (£1.59/€1.99/AU$3.45)
Sakura Flow (£1.19/€1.49/AU$2.45)
Road Skill (£2.99/€3.79/AU$6.45)
PS4 DLC
Dynasty Warriors 8 Xtreme Legends Complete Edition (Cross-Buy PS4/PS3/Vita)
DW8XL – DW7 Original Costume Pack Set 1 (£17.99/€21.99/AU$32.95)
DW8XL – New Stage 14 (£1.69/€1.99/AU$2.95)
DW8XL – New Stage 15 (£1.69/€1.99/AU$2.95)
DW8XLCE – WEAPON SYSTEM PACK 1 (£3.29/€3.99/AU$5.95)
DW8XLCE – WEAPON SYSTEM PACK 2 (£3.29/€3.99/AU$5.95)
DW8XLCE – WEAPON SYSTEM PACK 3 (£3.29/€3.99/AU$5.95)
Warframe: Loki Prime Access Pack (£57.99/€69.99/AU$105.95)
Warframe: Prime Accessories Pack (£49.99/€59.99/AU$90.95)
PS3 DLC
AFL Live 2 – 2014 Season Pack (AU$16.45/NZ$17.95)
Australia, New Zealand only
Dynasty Warriors 8 Xtreme Legends(Cross-Buy PS4/PS3/Vita)
DW8XL – DW7 Original Costume Pack Set 1 (£17.99/€21.99/AU$32.95)
DW8XL – New Stage 14 (£1.69/€1.99/AU$2.95)
DW8XL – New Stage 15 (£1.69/€1.99/AU$2.95)
Multiplayer Map Pack (£3.99/€4.99/AU$7.55)
All-in Pack (£5.09/€6.19/AU$9.35)
Not available in Denmark, Norway, Russia
One Piece Unlimited World Red (Cross-Buy PS3/Vita)
Red Stands Alone Quest (Free)
Surf Rock Song Pack (£6.49/€7.99/AU$11.95)
Billy Talent Song Pack (£9.49/€11.99/AU$17.95)
'Wipe Out' by The Surfaris (£2.49/€2.99/AU$4.55)
'Walk Don't Run' – The Ventures (£2.49/€2.99/AU$4.55)
'Misirlou' by Dick Dale and His Del-Tones (£2.49/€2.99/AU$4.55)
PS Vita DLC
Dynasty Warriors 8 Xtreme Legends Complete Edition (Cross-Buy PS4/PS3/Vita)
DW8XL – DW7 Original Costume Pack Set 1 (£17.99/€21.99/AU$32.95)
DW8XL – New Stage 14 (£1.69/€1.99/AU$2.95)
DW8XL – New Stage 15 (£1.69/€1.99/AU$2.95)
DW8XLCE – WEAPON SYSTEM PACK 1 (£3.29/€3.99/AU$5.95)
DW8XLCE – WEAPON SYSTEM PACK 2 (£3.29/€3.99/AU$5.95)
DW8XLCE – WEAPON SYSTEM PACK 3 (£3.29/€3.99/AU$5.95)
One Piece Unlimited World Red (Cross-Buy PS3/Vita)
Red Stands Alone Quest (Free)
Availability change
How To Train Your Dragon 2 (PS3) – Available from 7th July in Germany
The Ratchet & Clank Trilogy (Vita) – Now available in Australia
Deal of the Week
Assassin's Creed IV Black Flag – Standard Edition (PS3)
Was £54.99/€69.99/AU$99.95, now £19.99/€24.99/AU$29.95
Assassin's Creed IV Black Flag – Deluxe Edition (PS3)
Was £59.99/€79.99/AU$114.95, now £24.99/€34.99/AU$44.95
DC Universe Online – Hand of Fate (5) (PS4/PS3)
Was £7.99/€9.99/AU$14.95, now £5.79/€6.99/AU$10.45
Not available Russia, Turkey
DC Universe Online – War of the Light Part I (PS4/PS3)
Was £7.99/€9.99/AU$14.95, now £5.79/€6.99/AU$10.45
Not available Russia, Turkey