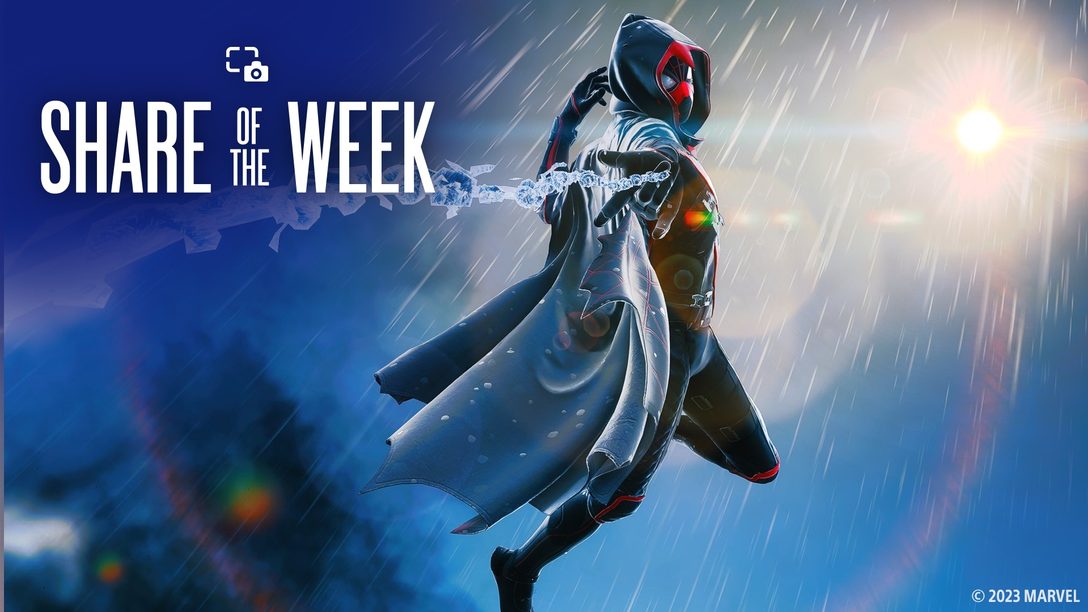 Miles takes the spotlight.
Last week, we asked you to share pictures of Miles Morales moving through the world of Marvel's Spider-Man 2 using #PSshare #PSBlog. Here are this week's highlights:
calisarah1998 shares Miles shooting webs wearing the Shadow-Spider Suit
FrameCaptureVP shares Miles perching in the snow wearing the Miles Morales 2020 Suit.
stabbed_jawa shares Miles hanging from a wall wearing the turtleneck-focused 10th Anniversary Suit.
AreeLyBadPun shares Miles swinging in front of a dynamic advertisement
txfoh_ shares Miles' silhouette standing out against the green neon of Mysterio's Coney Island attraction
thefrostysm shares Miles swinging past a colorful wall in the Evolved Suit
Search #PSshare #PSBlog on Twitter or Instagram to see more entries to this week's theme. Want to be featured in the next Share of the Week?
THEME: Marvel's Spider-Man 2 – Villains
SUBMIT BY: 11:59 PM PT on November 22, 2023
Next week, #SpiderMan2PS5's villains are taking the spotlight. Share venomous, villainous moments using #PSshare #PSBlog for a chance to be featured.