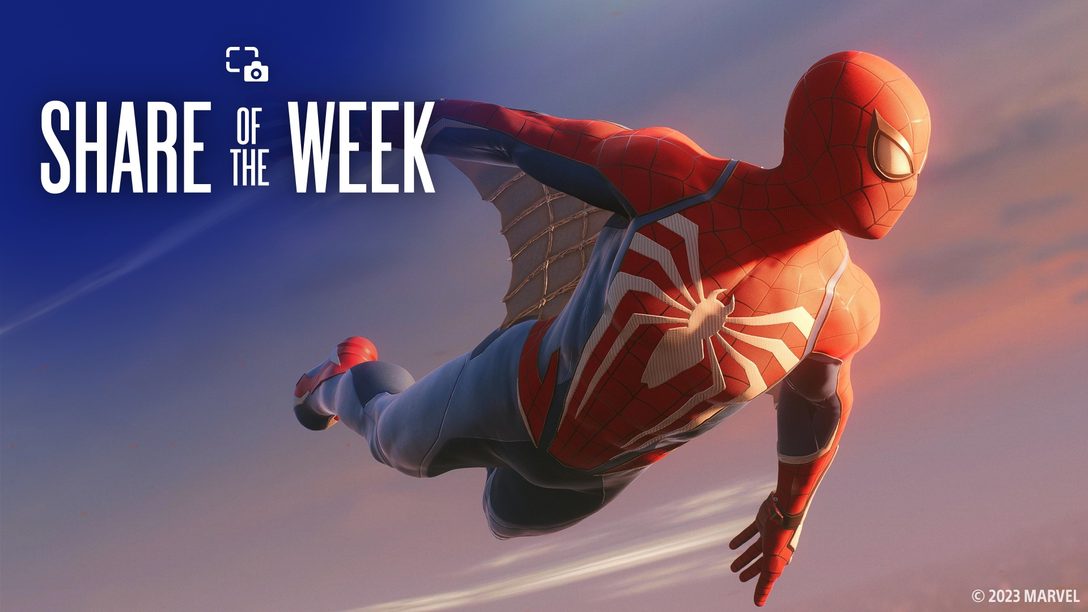 We have pictures of Peter Parker!
Last week, we asked you to share pictures of Peter Parker himself swinging through Marvel's Spider-Man 2 using #PSshare #PSBlog. Here are this week's highlights:
shimo_ps shares Peter moving through the sky using the Web Wings
gunpla_works shares Peter perched on a pole wearing the Scarlet Spider suit
Pintinho375 shares Young Peter shooting webs towards the camera from his high school's darkroom
virtua_photo shares Peter crawling down a reflective building in the rain wearing the Black Suit
Brentassins shares Peter posed against an all red background in the Scarlet III Suit
PhotoModeGamer shares Peter standing against a cloudy night sky in the Classic Black Suit
Search #PSshare #PSBlog on Twitter or Instagram to see more entries to this week's theme. Want to be featured in the next Share of the Week?
THEME: Marvel's Spider-Man 2 – Miles Morales
SUBMIT BY: 11:59 PM PT on November 15, 2023
Next week, we're lighting up for Miles. Share epic moments in Marvel's Spider-Man 2 playing as Miles using #PSshare #PSBlog for a chance to be featured.