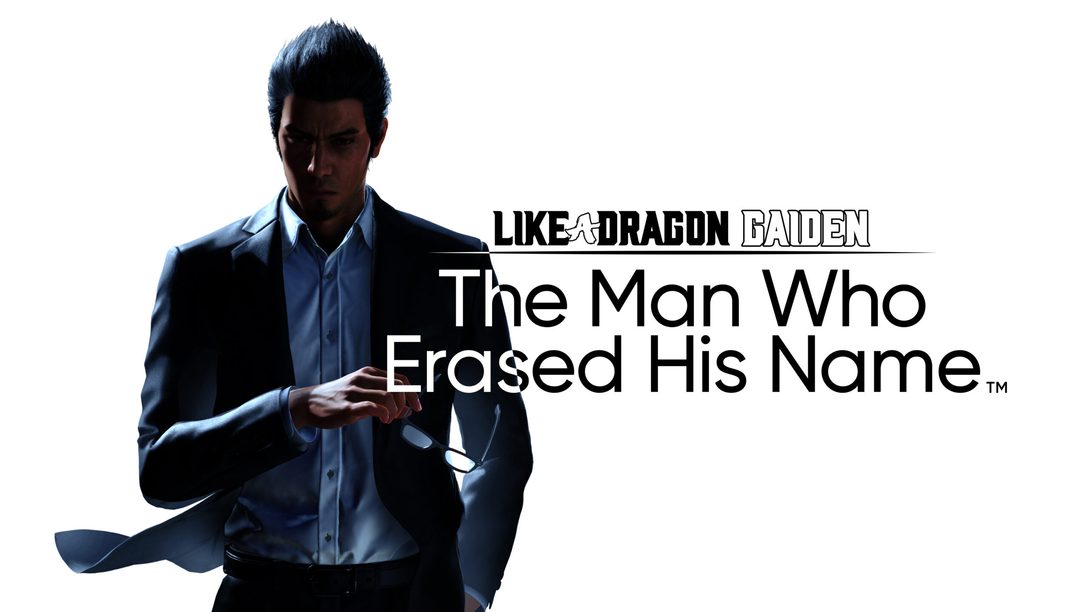 Like a Dragon Gaiden is a brand-new title that depicts Kazuma Kiryu's story after the events of Yakuza 6: The Song of Life. The game features improved combat, new stages, and an abundance of entertaining minigames.
■An Untold Story from Kazuma Kiryu's Point of View
– What must you sacrifice to protect the ones you love?
Story
Once a legend in the yakuza world, Kazuma Kiryu faked his death and cut ties with his past. Deprived of any connections to his loved ones and the life that he had, he makes a deal with the Daidoji Faction and works for them under the codename Joryu.
One day, he is ordered to guard an illegal gold smuggling site in the Port of Yokohama. It was supposed to be an easy assignment, little more than loose change for the organization. As a former yakuza who had climbed up the ranks and even reached the seat of Chairman in the Tojo Clan, Kiryu exuded an enigmatic presence even amongst the Daidoji agents. After some envy-laced provocation from his peers, Kiryu lashes out impulsively.
This only deepens the feeling of emptiness that has swallowed up his life.
However, at that moment a mysterious group suddenly appears before him. A deal that no soul should've known about is suddenly shut down, and amidst the resulting chaos, the group seems to recognize Kiryu.
They cannot be allowed to simply disappear into the shadows. Though he had severed all ties to his past, Kazuma Kiryu finds himself stepping into the maelstrom of the underworld once more.
● A New Combat System with Two Fighting Styles
Kiryu can switch between Agent style and Yakuza style during battle.
■ Yakuza Style: Dominate with Kiryu's Signature Brawling Style
Known as the "Dragon of Dojima", Kazuma Kiryu became a legend in the criminal underworld after countless battles.
Characterized by ferocious haymakers, bone-shattering kicks, and the impromptu use of nearby objects as weapons, Kiryu's fighting style is designed to completely overwhelm his foes. Even after he joins the Daidoji, his technique continues to become more and more refined, nearing the realm of perfection.
■ Agent Style: Subdue Targets with Sheer Speed and an Assortment of Gadgets
This secret fighting style was developed by Daidoji Agents to better carry out their intelligence operations.
It combines martial art techniques from different countries and time periods with equipment known as "gadgets". Those who master this style are said to possess complete control of any situation, no matter the opponent.
Forced by the Daidoji to learn their techniques, Kiryu now has the skill set to complete any operation flawlessly.
It's a style befitting of Joryu, a man who has erased his name.
● New Characters Brought to Life by a Star-Studded Cast
The main cast includes Yasukaze Motomiya, Yoshiyuki Yamaguchi, First Summer Uika, and Kim Jaeuck.
Kazuma Kiryu
A legendary yakuza who has shed his past and name for a life in the shadows.
Portrayed by Takaya Kuroda
Kosei Shishido
The Watase Family's ace in the hole.
A lieutenant of the Watase Family, an Omi Alliance subsidiary
Portrayed by Yasukaze Motomiya
Yuki Tsuruno
A yakuza sworn to the Watase Family.
A captain of the Watase Family,
an Omi Alliance subsidiary
Portrayed by Yoshiyuki Yamaguchi
Akame
A shadowy figure who knows the ins and outs of Sotenbori.
Sotenbori's Jack-Of-All-Trades
Portrayed by First Summer Uika
Homare Nishitani III
Third patriarch of the Kijin Clan, a direct subsidiary of the Omi Alliance.
Patriarch of the Kijin Clan, an Omi Alliance subsidiary
Portrayed by Kim Jaeuck
Kihei Hanawa
A veteran handler that relies more on smooth-talking than brawn.
Leader of the Daidoji Faction
Portrayed by Hiroki Tochi
The Story Unfolds in Osaka's Entertainment District Sotenbori!
Picking up from where Yakuza 6: The Song of Life left off, this game takes place across Yokohama and Osaka, with the bulk of it set in Sotenbori, Osaka. Look forward to a new and gripping tale that will unfold in Osaka's western entertainment hub!
---
Sotenbori, Osaka
Sotenbori, Osaka serves as the main setting of the game.
In areas under the control of the Omi Alliance, there is a high chance that somebody will recognize Kiryu.
---
Isezaki Ijincho, Yokohama
A town near the port of Yokohama where the Daidoji Faction planned to smuggle gold. Kiryu heads for the Seiryu Clan, the only yakuza organization in Isezaki Ijincho, to find information about the attack on Daidoji Temple.
---
Like a Dragon: Infinite Wealth Special Demo
A special demo for Like a Dragon: Infinite Wealth will be included as bonus content with Like a Dragon Gaiden.
This demo can be unlocked by completing Like a Dragon Gaiden: The Man Who Erased His Name, and it features special additional scenes that will not be included in Like a Dragon: Infinite Wealth.