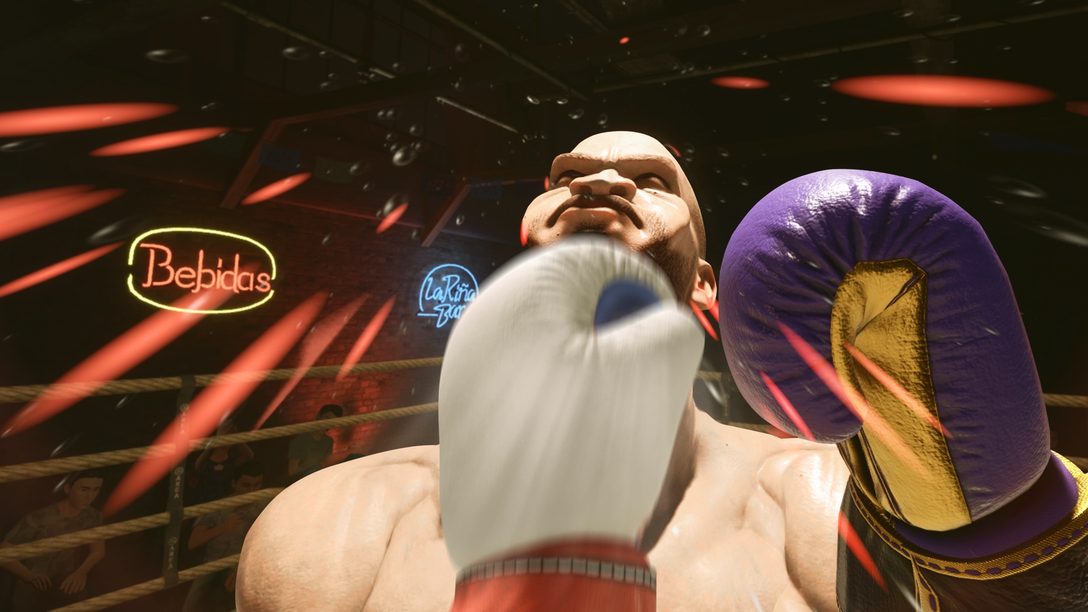 An exclusive first look at new fitness features and a newly added fighter from the classic movie franchise.
Hey, internet people, this is Yasmine here from the marketing team at Survios. We're over the moon to reveal the upcoming Sweet Science update, heading to Creed: Rise to Glory – Championship Edition tomorrow on PS VR2! After the nationwide premiere of Creed III in theaters earlier this year, Creed: Rise to Glory – Championship Edition has introduced an array of new boxers, a Muscle Beach setting inspired by the film, and an expanded version of the original 2018 PS VR game.
From improved matchmaking to a slew of fitness updates, plus a brand new playable fighter, we don't mean this lightly when we say you'll be on your way to mastering the sweet science of PS VR boxing. Since we're simply hours away from the content update going live, let's go ahead and dive into what makes this update so sweet.
Set personal fitness goals
While experience is king, we know how necessary fitness is in every champion's journey. Introducing the many ways Creed: Rise to Glory – Championship Edition can bring you closer to your fitness endgame, players can now set personal calorie or time goals, no matter what mode or fight they're in. Whenever you're out duking it in PvP with a friend or working out in the various gyms available to you, your goals stay with you thick or thin.
Simply open the handheld menu with your PS VR2 Sense Controller and navigate to Fitness Goals. There, you can tweak your calorie or time goals on the fly. As you play, you can track your total time and calorie burn per play session, now more accurate than ever with our improved calorie tracking algorithm.
And of course, players can continue to utilize the Calorie and Timed Sparring modes under Fitness mode for tailored fitness-focused sessions.
Tommy Gunn enters the ring
Heavyweight champion legend Tommy "The Machine" Gunn, famously portrayed by Tommy Morrison in Rocky V, arrives in the ring to fight – anytime, anyplace, anywhere! With raw and incomparable power, Tommy is a force to be reckoned with in our extension roster of playable PvP characters. And for our Deluxe Edition owners, you will automatically receive an additional exclusive glow costume for Tommy Gunn upon update.
Thank you to all our fans who have joined us on this thrilling five-year-plus journey with us! We're so excited to see what you think of this new update. If you haven't already picked it up for yourself or a challenger-in-waiting, visit PlayStation Store for PS VR2 and download Creed: Rise to Glory – Championship Edition, where you can experience the thrill of cinematic boxing for yourself.