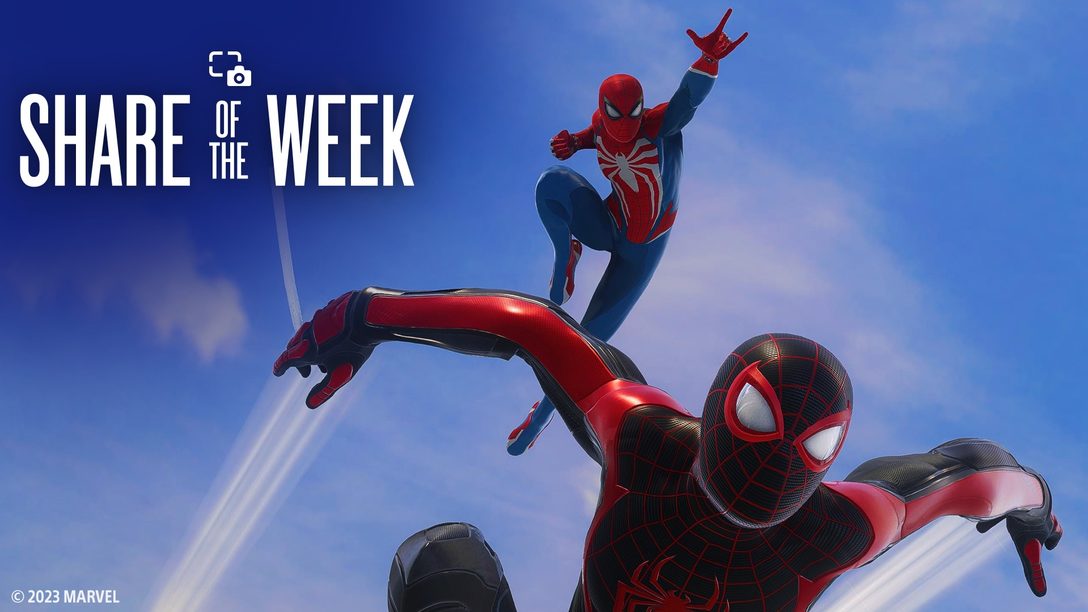 Let's swing into some friendly neighborhood shares.
Last week, we asked you to swing into Marvel's Spider-Man 2 and share moments using #PSshare #PSBlog. Here are this week's highlights:
DiogOliveiraVP shares Miles and Peter swinging alongside a bridge in their standard Spidey suits.
PKDrone shares Miles swinging by a taxi in the Bodega cat suit, with Spider-Cat hanging out the backpack
AjGamingPics1 shares Venom snarling and reaching towards the camera while running
RevolutionAndre shares Miles narrowly avoiding Sand-Man's giant fist bursting through the building's side
Sil3ntSnake shares Venom baring its teeth and saliva in the lights of Times Square
EliteGamingP shares Peter striking a pose in the Advanced Suit 2.0
Search #PSshare #PSBlog on Twitter or Instagram to see more entries to this week's theme. Want to be featured in the next Share of the Week?
THEME: Marvel's Spider-Man 2 – Peter Parker
SUBMIT BY: 11:59 PM PT on November 8, 2023
Next week, we want pictures of Marvel's Spider-Man 2! Particularly, pictures of Peter Parker. Share your best moments playing as Peter using #PSshare #PSBlog for a chance to be featured.