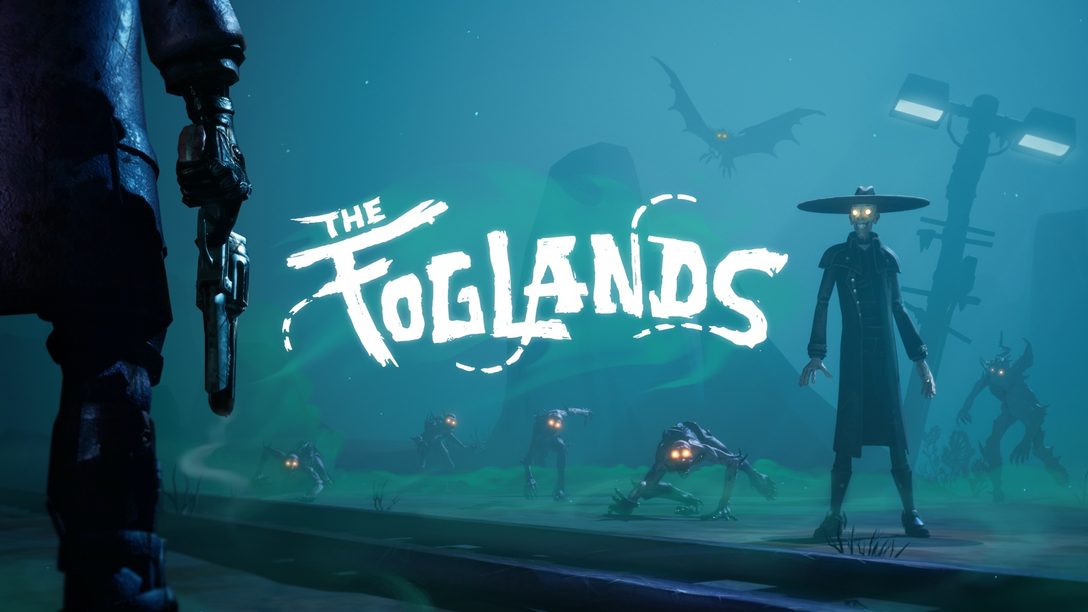 Well Told Entertainment details how the game immerses players both in PS VR2 and the standard PS5 version.
The Foglands is a fast-paced bar fight that keeps you on your toes everytime you play it. This first-person roguelite adventure has pushed many technical boundaries for our small studio. Today we're excited for players to experience the features of PS5 and PS VR2 that we utilized to bring our world and gameplay to life.
Atmospheric fog – 4K HDR
The Foglands, as the name implies, is filled with various shapes and colors of fog, all rendered beautifully within the window-like viewport of the PS VR2 headset. Lighting is also a big part of the dynamic look of the Foglands, and the high fidelity provided by the HDR display helps give us detail in even the darkest corridors to give clues on what may be lurking just around the corner.
Otherworldly soundscapes – 3D Tempest Audio
Audio is just as important as visuals in Foglands, so it is important that we create immersive soundscapes that surround the player with a living world that is responsive to their actions. Audiokinetic's Wwise has been a crucial part of our toolkit since the very beginning. It perfectly integrates into the PS5's Tempest 3D technology, and helps make our sound design and incredible soundtrack part of the action.
Intention Targeting – eye tracking
The eye tracking feature on the PS VR2 headset is foundational to many aspects of The Foglands. It gives us a look into what the player is focusing on, which informs a lot of the gameplay systems we have built. One example is our "Intention Targeting" system that determines where a player is looking and helps make things like throwing or aiming a lot more intuitive and effective, giving the player the results they expect to achieve through their gameplay.
Dynamic Feedback – Haptics and adaptive triggers
In order to make our players feel like runners the moment they step into the Foglands, we are utilizing Wwise's Motion plugin, which integrates with the built in haptics for both the PS VR2 Sense and DualSense Controllers. This way our audio and vibration overlap perfectly to give players a seamless sensory experience. We also make use of adaptive triggers for both types of controllers to give a realistic resistance when firing the various weapons in our game.
Play your way – PS VR2 & PS5
Last, but certainly not least, one of the core features of The Foglands is being able to play the game in immersive PS VR2 or traditional first-person mode. So whether you want to utilize your whole body to add even more feedback to the actions or if you prefer lounging on the couch and having a more conventional playthrough, we made sure that your experience would be equally immersive and fun!As you can see it would be hard to make a game quite like this on any other platform and we are so grateful to be given the opportunity to have so much power at our fingertips! The Foglands is available now.