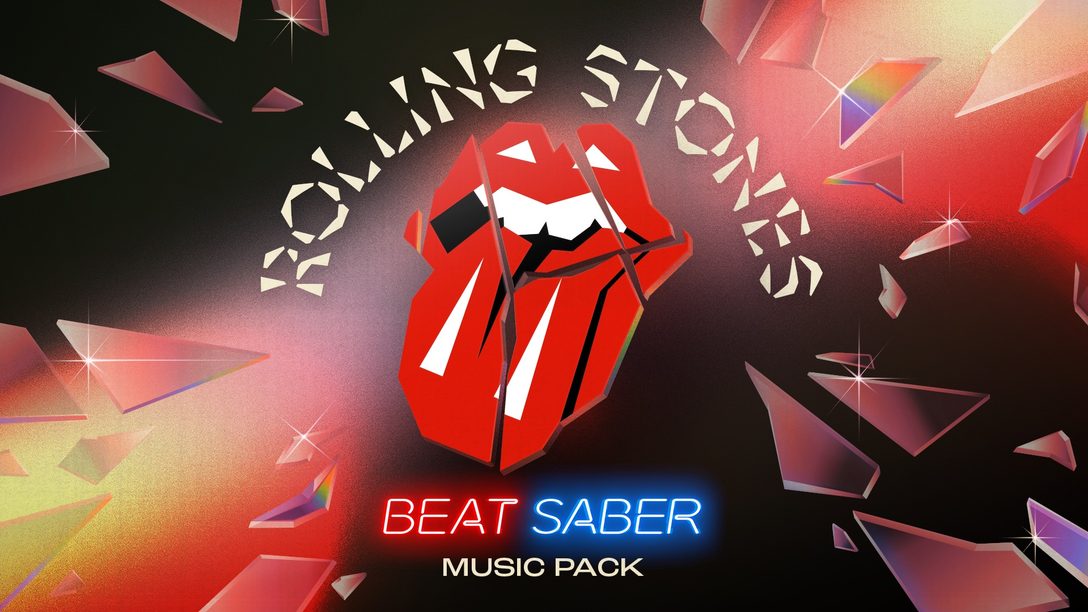 Legendary rock classics and new singles now available on PS VR2 and PS VR.
Get ready to slash. Beat Saber is cranking up the amps with a music pack from the unparalleled rock legends, The Rolling Stones, in celebration of Hackney Diamonds, their first album in 18 years. Players can now slash cubes to new singles, like Angry, Live by the Sword, and epic classics like Paint It Black and Start Me Up.
The Rolling Stones Music Pack is a groundbreaking addition to Beat Saber's ever-growing music catalog, and we can not wait for fans to experience the band's music like never before. In this pack, players can immerse themselves in new and iconic hits:
Angry – new single
Bite My Head Off – new single
Can't You hear Me Knocking
Gimme Shelter
(I Can't Get No) Satisfaction
Live by the Sword – new single
Mess it Up – new single
Paint It Black
Start Me Up
Sympathy For The Devil
Whole Wide World – new single
Releasing this 11-song music pack from one of the most renowned and best-selling bands of all time is a pivotal moment for the Beat Saber team. We are continually dedicated to bringing the most massive and thrilling music experiences to our players. Rock music is a favorite genre amongst Beat Saber fans, and The Rolling Stones Music Pack will undoubtedly bring new players to the game and rock our existing community.
The Rolling Stones Music Pack has songs for every rock fan, from Stones enthusiasts who want to experience the classics like never before to music lovers eager to play new, soon-to-be-chart-topping singles by music legends. We're eager to see the reaction to the custom environment created for this pack, inspired by the band's latest album, as well as the adrenaline-pumping levels and unique light shows, all designed to complement the music. Our community is incredibly involved and supportive, and their feedback enables us to keep creating top-tier music packs with levels that challenge players of all skill levels.
Gamers can purchase a pack for $13.99 (or $1.99 per song) or buy the base game + music pack bundle for $39.99 (includes 11 songs + Beat Saber game).
Start playing the Rolling Stones music pack now, available on PlayStation VR2 and PlayStation VR.