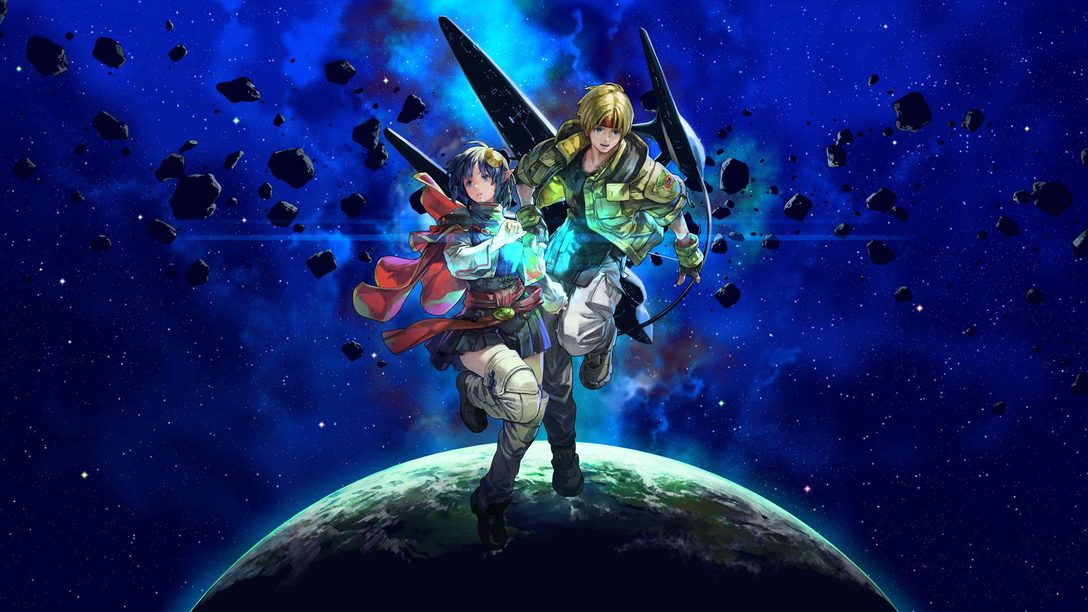 Square Enix explains the development process behind the upcoming RPG.
Hello everyone – my name is Kei Komaki, I am the producer and together with Yuichiro Kitao, Development Producer and Director we want to give fans and newcomers a deep dive into the development process of Star Ocean The Second Story R!
This brand-new remake of the classic PlayStation-era RPG launches for PS5 and PS4 on November 2, and expands the original adventure with revamped mechanics, a rearranged soundtrack with new music, and a bold new 2.5D art style.
The whole team has put their heart and soul into this epic adventure, so as the game launches, I thought I'd take you behind the scenes and explain how we approached the challenge of remaking such a beloved game.
The remaster takes off
The first thing you may be wondering is: why remake Star Ocean The Second Story at all? The simple answer is that the fans continually requested it. Even as we continued to develop new instalments in the series, such as 2022's Star Ocean The Divine Force, fans kept asking for the return of Star Ocean The Second Story.
This year is the 25th anniversary of the game's original release, so naturally we started thinking about what we could do to mark the occasion. At the time, I was lucky enough to meet Yuichiro Kitao from Gemdrops, Inc., who would go on to work on the development. We discussed the project, and he quickly got on board with the idea of a remake.
Actually, that's not strictly true. Originally, we planned to bring back the game as a remaster, similar to Star Ocean First Departure R. However, our plans changed drastically when we saw a piece of concept art created by the team at Gemdrops, Inc.
This artwork featured the art style we would ultimately go with – a fusion of 2D and 3D. The graphics were new and fresh, but crucially still preserved the atmosphere created by the original pixel art. At the same time, it could still present the world in a way that would be faithful to what each player imagined in their minds when they played the original version – a true world of adventure!
Creating 2.5D
Kitao (Gemdrops): We put a lot of effort into creating these new visuals. We aimed for a midpoint between something that would inspire memories in fans who played the original PlayStation version, and the kind of visuals popular today.
That wasn't the only goal we had though – we thought about what it would be like to be one of the pixel art characters ourselves, and what the world would have looked like from that perspective as a realistic 3D world. We then tried to bring that to life in these 3D environments.
A Star Ocean for fans and first-timers
As we started development proper, we had two key points in mind: we wanted to revisit and preserve everything that made the original game so beloved, but also create Star Ocean The Second Story R as a modern RPG that new players would enjoy.
A big part of creating a remake is to respect the memories of those fans who supported the game from its release on the original PlayStation to now – and to that end, we added lots of conversations and gameplay systems that allow you to get to know these amazing characters on a deeper level than ever before.
But it was also important to ensure that gamers who haven't played the original could enjoy the game as a fresh and modern-feeling experience. For example, we recreated the battle system, transforming the original combat into a flashier, more exhilarating experience. We also added features that people today expect, such as Fast Travel and other quality of life features.
By keeping these concepts in mind during development, I believe we successfully created a game that's equally enjoyable to fans and those coming to Star Ocean for the very first time!
Making combat sparkle
We didn't want to completely reinvent the combat system for Star Ocean The Second Story R – we wanted to evolve the original game's battles into something that was equally enjoyable for existing fans and new players.
The first thing we did was to increase the overall speed of combat. That didn't just mean making it faster – we adjusted it to have better pacing as well.
Kitao: We also introduced new systems like Break and Assault Action. The Break feature lets you layer attacks together to break enemy shields and stun them, while Assault Action allows you to prompt a character not in your active party to launch an attack and join a combo.
The addition of these mechanics allows the player to enjoy more strategic battles, while also giving them a greater sense that they're fighting alongside a wide cast of allies.
You can even bring in characters from other Star Ocean games, some of which have been created in pixel form for the first time. We know that a lot of players will have experienced other Star Ocean games, so we wanted to have these characters appear as a treat for those fans. You can expect great things from their moves in battle!
The mechanics in Star Ocean The Second Story R were implemented to encourage players to consistently think about how best to fight in order to turn a battle to their advantage. We give players a lot of options.
Final thoughts
When we first announced Star Ocean The Second Story R, everyone on the team was interested to see what people would say when they saw the art style, and we were particularly interested to see feedback when they played the demo. So, I'm very proud and grateful that so many people have responded positively and said they're looking forward to this game.
Star Ocean The Second Story R is available on PS5 and PS4 on November 2. If you play it, we hope it's the kind of game that will stay in your memories – and that you spread the word and let other people know about this Star Ocean adventure that our fans have helped us create!