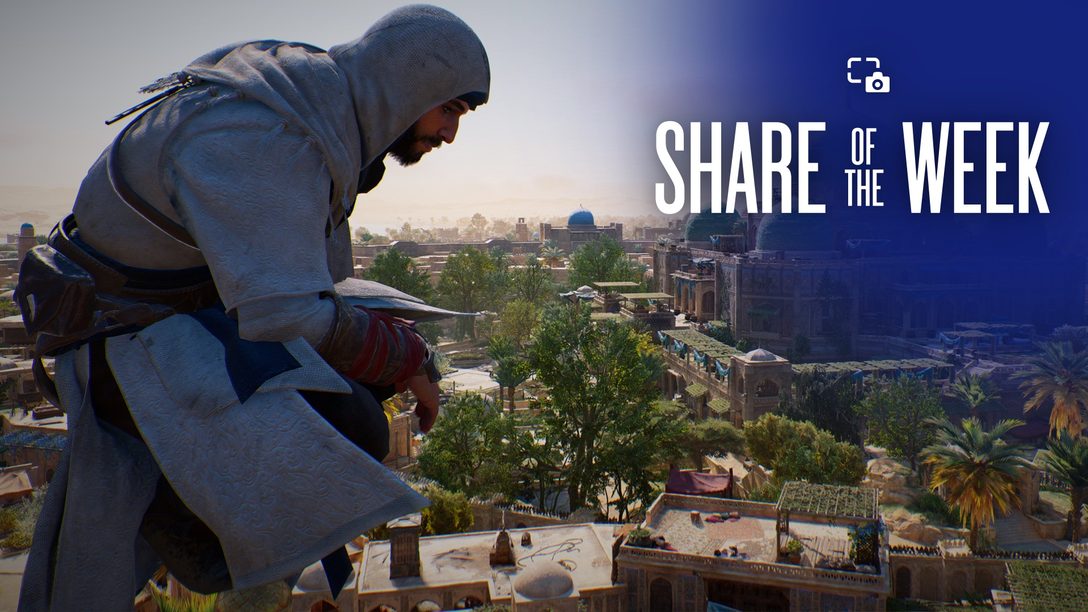 Basim takes the assassin spotlight.
Last week, we asked you to spotlight Basim from Assassin's Creed Mirage using #PSshare #PSBlog. Here are this week's highlights:
PurpleTita shares Basim perched on a roof with Baghdad in the background
calisarah1998 shares Basim standing in an archway perfectly centered
CopyOfOne shares Basim in a black and gold assassin robes riding a camel
Levvy_R shares rays of sunshine shining down on Basim
wazowski3916 shares Basim hidden behind a cart of hay with a throwing knife drawn
reddeadgem shares a portrait of Basim peeking between fabric.
Search #PSshare #PSBlog on Twitter or Instagram to see more entries to this week's theme. Want to be featured in the next Share of the Week?
THEME: Filters
SUBMIT BY: 11:59 PM PT on October 25, 2023
Next week, pick your filter. Get creative in photo mode and share a stylized filtered moment from the game of your choice using #PSshare #PSBlog for a chance to be featured.