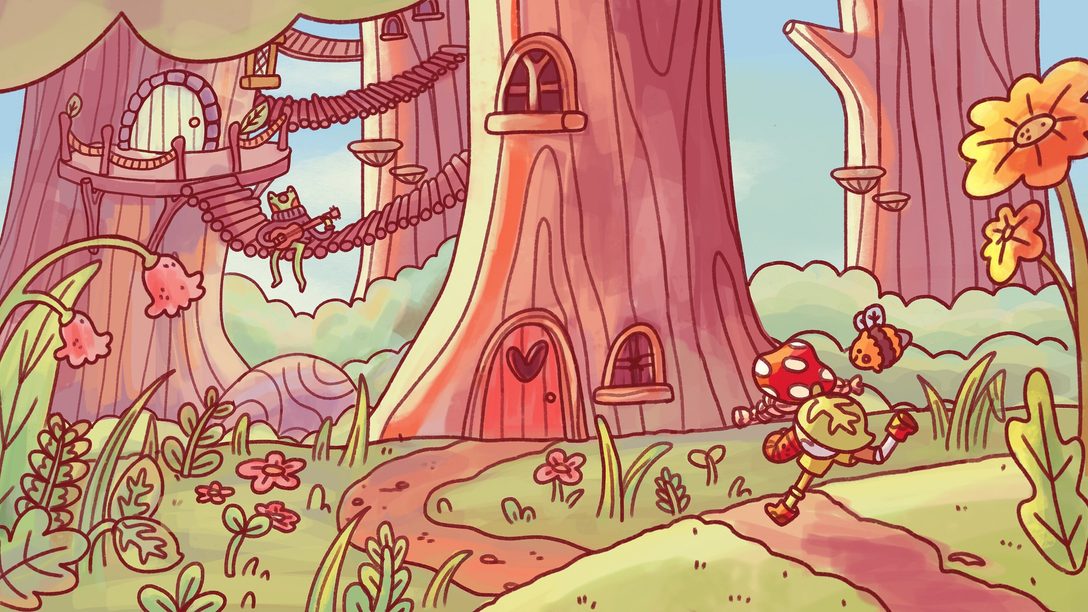 Immerse yourself in a storybook world with over 46,000 customization options to deliver mail or warm hearts with.
Welcome to the heartwarming world of Mail Time, a cozy adventure that brings the serenity of Grumblewood Grove to your PS5 and PS4. This charming cottagecore experience invites you to embrace the soothing, slow-paced joys of life in a tranquil forest far, far away. As a newly minted Mail Scout, you're equipped with a mushroom hat, a sack of heartfelt letters, and boundless enthusiasm.
A whimsical world awaits
Grumblewood Grove is a paradise for those who long to escape into the pages of a storybook and is fitting to play this fall. Developer Kela van der Deijl has created a dynamic world where every day feels like a fairy tale. Immerse yourself in the stunning storybook art style of this whimsical forest, hop among mushrooms, and soar above vibrant flower fields. The environments are alive with color and wonder, inviting you to explore every nook and cranny.
Deliver mail, discover stories
Your mission, as a Mail Scout, is to bring happiness and connections to the charming forest inhabitants. You'll meet 15 heartwarming characters, each with their own stories and unique charms. From poetic frogs to punk-rock woodpeckers, the forest's eclectic denizens aim to steal your heart. Grumblewood Grove boasts eight distinct areas, each with its own charm and intrigue. Explore the lively woodland village, navigate a murky swamp, and enjoy the serenity of a peaceful farm.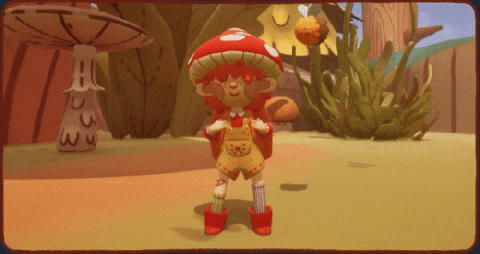 Customization to express yourself
Mail Time offers over 46,000 customization variations, allowing you to personalize your Mail Scout to match your style and preferences. With six different skin tones and pronoun choices, Mail Time offers players a chance to express themselves and create characters that resonate with their individuality. From skin tone to backpack type, you can ensure that your journey through Grumblewood Grove is truly your own.
Badge of the Mail Scout: unlock new heights
As you traverse the forest, you'll deliver letters and packages, earning your Mail Scout badges along the way. These badges enhance your gliding ability, adding depth to your adventure. So, explore every corner of this illustrious world, and take your Mail Scout to new heights. Embrace the thrill of a treasure hunt as you seek hidden trinkets to complete your collection and earn all the coveted Mail Scout badges. These collectibles add an extra layer of intrigue to your adventure, encouraging you to explore with a curious eye.
No pressure, just exploration
In a world where fast-paced action and high-intensity challenges often dominate the gaming landscape, Mail Time offers a refreshing alternative. In Mail Time, there are no time limits, no pressure, and no risk of harm. You're free to relax and explore the forest at your own pace and leisure. After all, it's your first day on the job, and there's no rush to complete your heartwarming mission. The story progresses at your speed, and there's no need to worry about fall damage. It's an invitation to slow down, enjoy the whimsical world of Grumblewood Grove, and build friendships with the forest's lovable inhabitants. Designed with accessibility in mind, everyone deserves to enjoy the cozy, tranquil world of Grumblewood Grove.
Mail Time is your warm escape, a testament to the enduring appeal of tranquil adventures–available October 19 on PS5 and PS4.