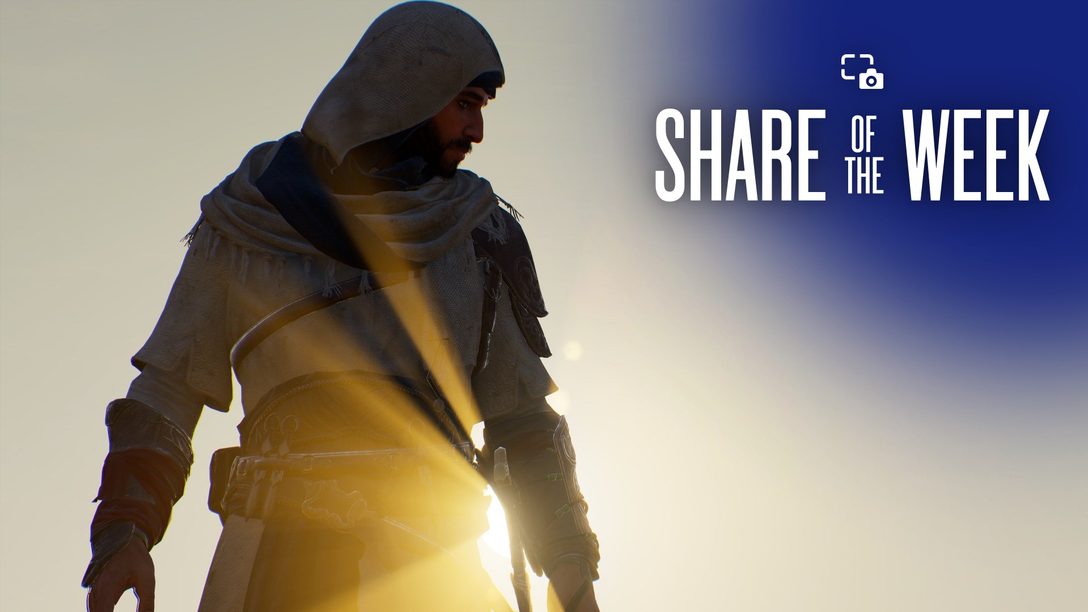 Take a leap of faith on these shares.
Last week, we asked you to share thrilling moments from Assassin's Creed Mirage using #PSshare #PSBlog. Here are this week's highlights:
Diaphragamer shares Basim standing against the setting sun
Avadakedvr2 shares Basim making a Leap of Faith into hay below
ValkyrieQ8 shares Basim holding a gray and white cat whose fur makes the Assassins symbol
_HypeDX shares a detailed portrait of Basim's eagle Endiku
RoWolfvisual shares three people traveling across the desert sands on camels
TakaSanGames shares a portrait of Basim peeking between fabric.
Search #PSshare #PSBlog on Twitter or Instagram to see more entries to this week's theme. Want to be featured in the next Share of the Week?
THEME: Assassin's Creed Mirage – Basim
SUBMIT BY: 11:59 PM PT on October 18, 2023
Next week, we're staying in the world of Assassin's Creed Mirage. Share detailed portraits of Basim using #PSshare #PSBlog for a chance to be featured.