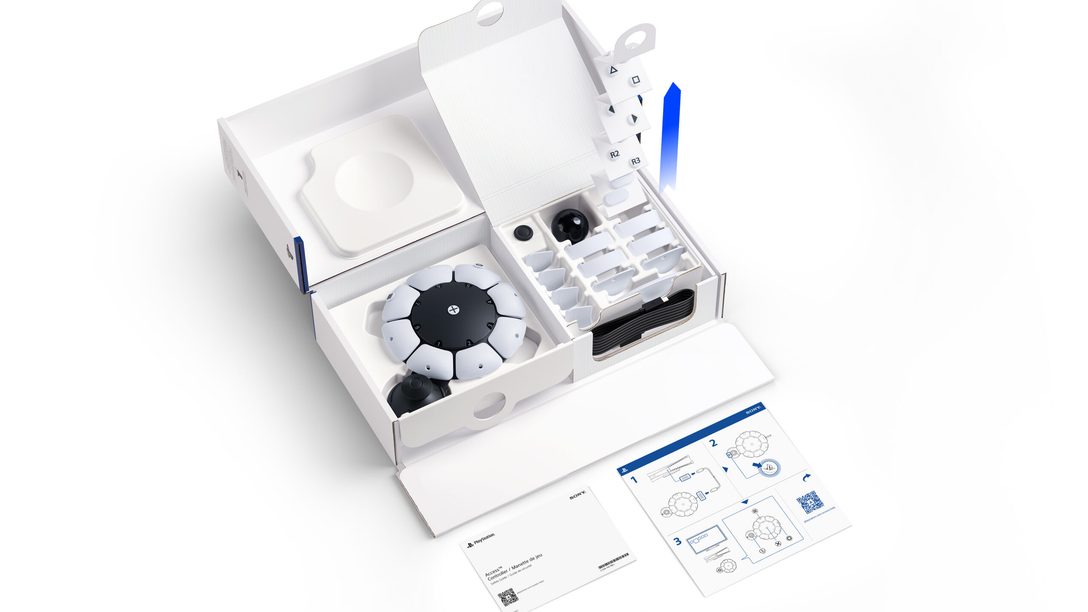 Logitech G Adaptive Gaming Kit for Access controller arrives early next year, offering even more customization options and configurability.
As we prepare to introduce the Access controller to the accessibility community on December 6, today we're pleased to share a closer look at its development, including a first glimpse of its accessible packaging. Step behind the scenes as our hardware and UI designers, alongside user research leads, discuss their collaboration with accessibility organizations on a highly customizable PS5 controller kit designed to help gamers with disabilities play more comfortably and for longer periods:
Since development began five years ago, we evolved the Access controller's design through half a dozen design concepts and prototypes, engaging in countless insightful discussions with accessibility experts and community playtesters with disabilities. Our goal was to create an innovative design that's adaptable to the needs of a wide array of players.
For us, the accessible experience starts from the moment you start unboxing the product. Designed to be openable with one hand, the Access controller's packaging features convenient loops that can be pulled from the left or right side, and additional loops on the inside to help you open the boxes and slide the controller out easily. The interior features slots that conveniently organize the various kit components – including 19 interchangeable button caps and 3 stick caps – in a single layer for easy identification and access.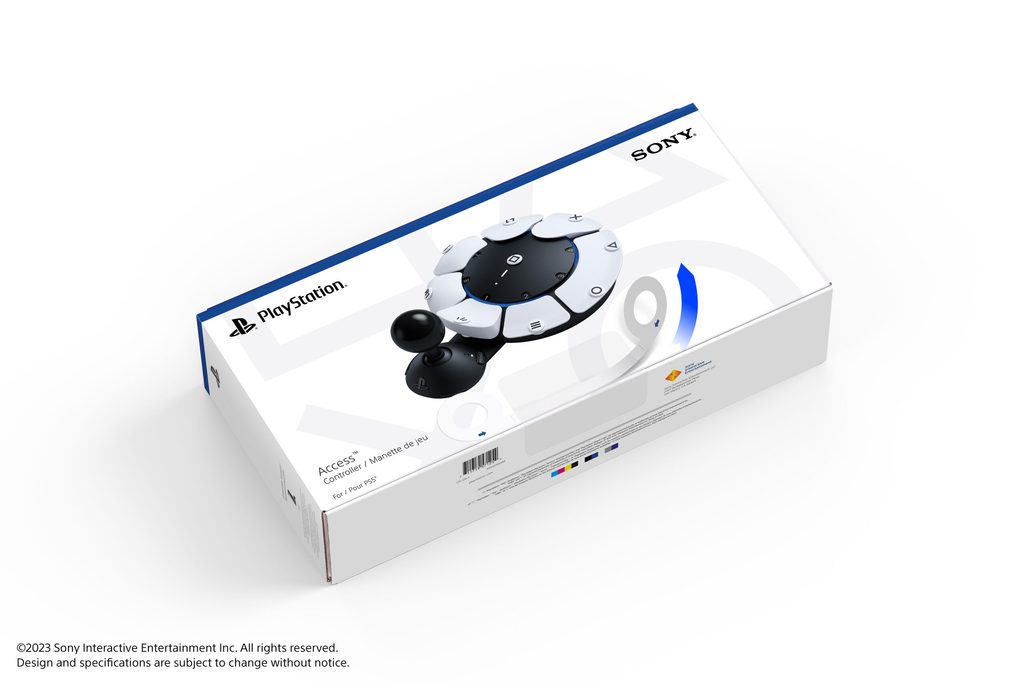 For more details on all the features available in the Access controller, and to preorder yours, visit: https://www.playstation.com/accessories/access-controller/.
Logitech G Adaptive Gaming Kit for Access controller
While the Access controller is designed as an "out of the box" solution for many players with disabilities, there is a wide spectrum of diverse needs within the accessibility community. Today, we're also very happy to introduce the Logitech G Adaptive Gaming Kit for Access controller*, an official accessory kit developed by Logitech in collaboration with our SIE team and the accessibility community.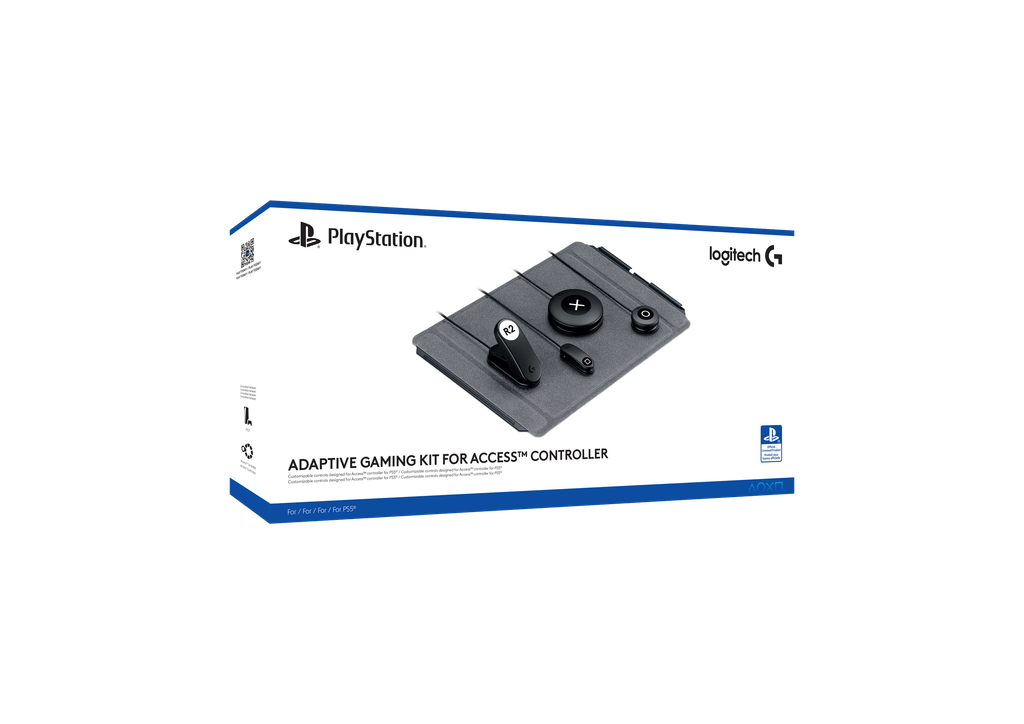 This array of supplementary high-performance, durable buttons and triggers for the Access controller is a comprehensive set of controls that you can swap, assign, and label. Available globally on LogitechG.com and through select retail stores starting early next year for a suggested retail price of $79.99 USD |$109.99 CAD | €79.99 | £69.99, the kit includes:
8 plug-and-play buttons and triggers, including two small buttons and two large buttons that feature gaming-grade mechanical switches, two light-touch buttons, and two variable trigger controls. Easily configure them on your PS5 console to suit your gaming needs.
Firm gaming mats with a hook and loop system that let you freely lay out buttons and triggers to fit your unique needs.
Velcro ties to maximize mounting options, such as attaching buttons and triggers to objects like arm rests.
Custom stick-on labels of PS5 symbols so you can easily mark your buttons and triggers for seamless gameplay.
The Logitech G Adaptive Gaming Kit for Access controller provides even more options for players and is part of our effort to offer as many customization options as possible, based on our conversations with the accessibility community. In addition to Logitech's product, players can also connect other third-party buttons, specialty trigger switches and other compatible accessories to the Access controller using its four industry-standard 3.5mm expansion ports.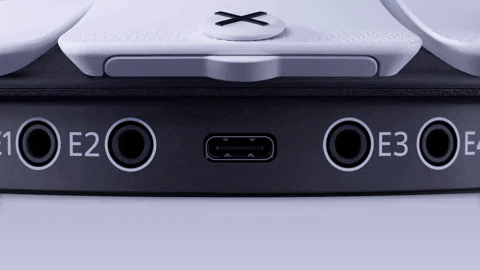 We truly can't wait to see all the creative ways the accessibility community will customize and use the Access controller to enjoy gaming. Thanks for your continued support, and stay tuned for more info as we get closer to our December launch!
*Access controller for PS5 console sold separately.