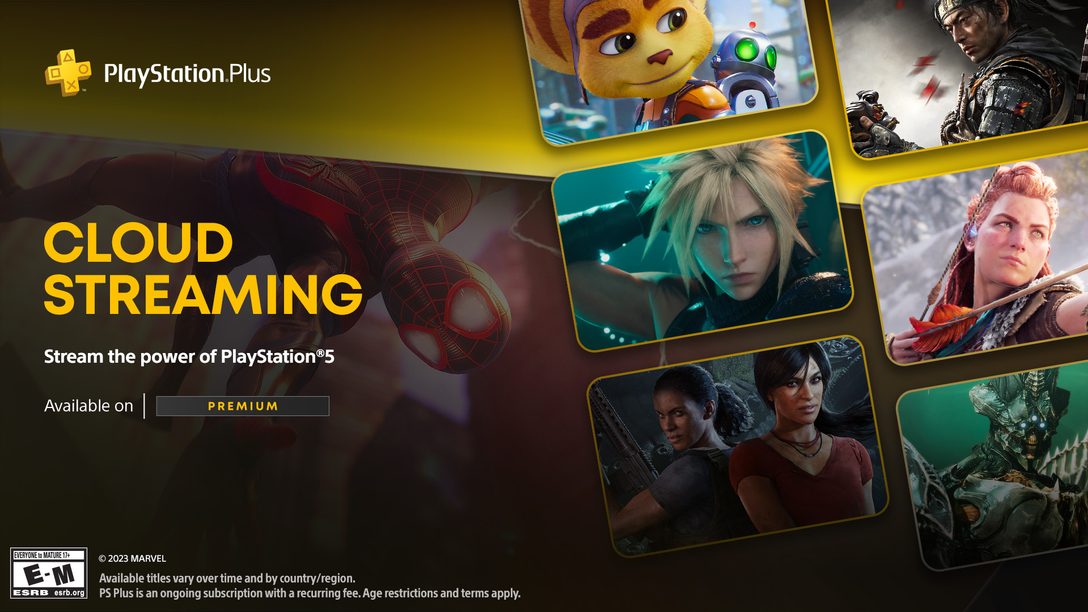 Streaming access includes supported PS5 titles on Game Catalog, Game Trials and purchases from PS Store. 
Since launching the all-new PlayStation Plus more than a year ago, we've seen such high engagement from our fans on our offerings – from the quality titles offered in the Game Catalog like Horizon Forbidden West and Sea of Stars, to new trophy features we've added to classic games like Legend of Dragoon and Syphon Filter.
Today we have more details to share about PS5 cloud streaming for PlayStation Plus Premium members. Starting this month, we will begin launching cloud streaming access for supported PS5 digital titles within the PlayStation Plus Game Catalog* and Game Trials*, as well as supported titles in the PS5 game library that PlayStation Plus Premium members own.
Select PS5 games will be available for streaming, and we're planning to have hundreds of PS5 titles to support this new benefit. This includes:
● Top PS5 hits from the PlayStation Plus Game Catalog*, such as Marvel's Spider-Man: Miles Morales, Horizon Forbidden West, Ghost of Tsushima, Mortal Kombat 11, and Saints Row
● Game Trials* for PS5 games, such as Hogwarts Legacy, The Witcher 3: Wild Hunt, and The Calisto Protocol
● Additional PS5 digital titles PlayStation Plus Premium members own that will be available for streaming, such as Resident Evil 4, Dead Island 2, Genshin Impact, Fall Guys, and Fortnite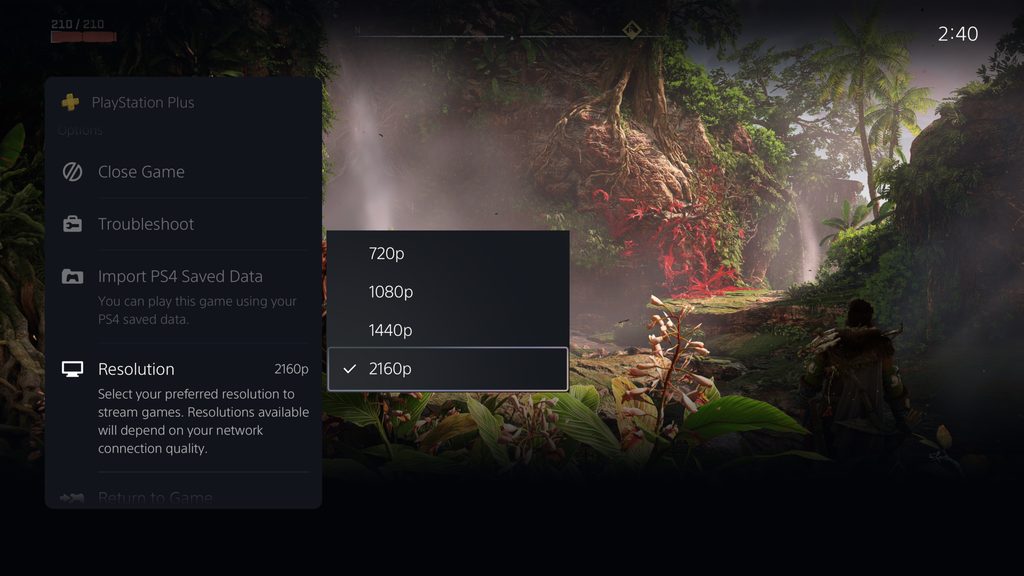 These are just a few examples of supported PS5 games that will include a cloud streaming option, in addition to download.
PS5 cloud streaming is exclusively available on the PS5 console at launch. Without having to download a game, players can access PS5 game streaming with their PlayStation Plus Premium membership. Additionally, PlayStation Plus Premium members will also see features available with the new PS5 streaming benefit, including:
● Downloadable content and in-game purchases will be available for PS5 game streaming, including DLC and add-ons – similar to purchases from downloadable games.
● High quality resolution options**, including 4K, 1440p, 1080p, and 720p, with 60 FPS and SDR or HDR output.
● Enhanced audio with support for all PS5 audio capabilities including 5.1 and 7.1 as well as Tempest 3D Audiotech.
● Capture screenshots and record up to 3 minutes of video, which will be downloaded to your Media Gallery on PS5 and also available in the Media Gallery on PS App
Since this will be a large undertaking for our teams to roll out, we plan to launch regionally through a phased approach. Here are the launch dates we are currently targeting in local times:
● Japan – targeting October 17
● Europe – targeting October 23
● North America – targeting October 30
Cloud streaming through PlayStation Plus Premium is currently available in Austria, Belgium, Bulgaria, Canada, Croatia, Czech Republic, Denmark, Finland, France, Germany, Greece, Hungary, Ireland, Italy, Japan, Luxembourg, Malta, Netherlands, Norway, Poland, Portugal, Republic of Cyprus, Romania, Slovakia, Slovenia, Spain, Sweden, Switzerland, United Kingdom, and United States.
We hope players will enjoy this new PS5 streaming feature that will be automatically added to their PlayStation Plus Premium membership. We'll continue to focus on evolving the features and benefits for PlayStation Plus, so there's more to look forward to.
*Availability of titles varies by region and plan. See https://www.playstation.com/Plus for details and updates on PlayStation Plus offerings. PlayStation Plus is an ongoing subscription subject to a recurring subscription fee taken automatically (at the then-current PS Store price) at the frequency you choose at purchase until cancellation. Terms apply: play.st/psplus-usageterms
**Requires minimum internet speed of 5mbps, 15 mbps for 1080p and 38 mbps+ for 4K.
---