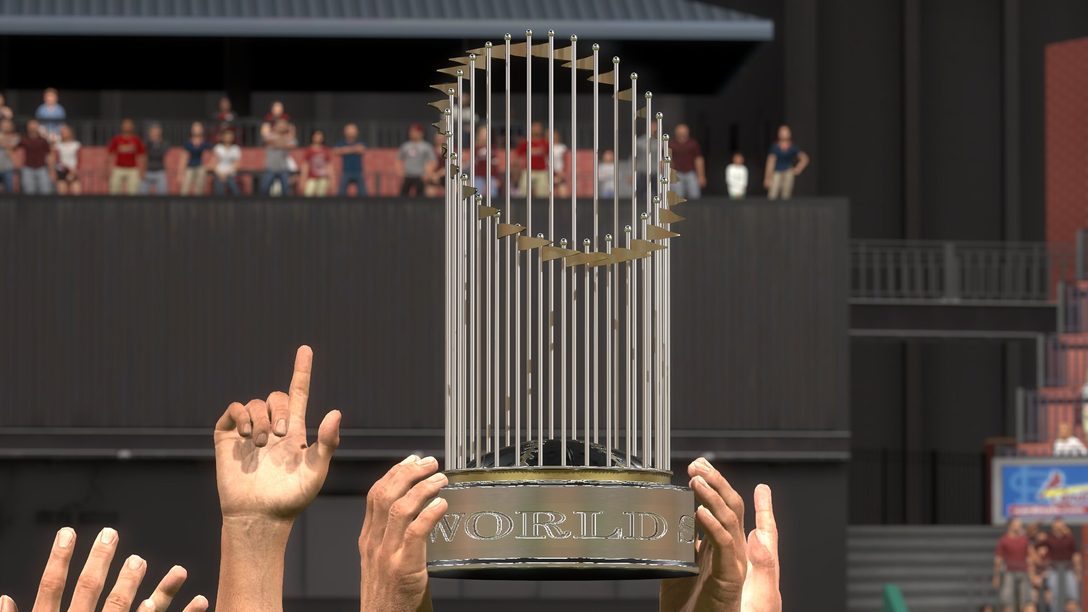 Prepare for Halloween-themed content and postseason programs leading up to the World Series.
The MLB Postseason is underway, and MLB The Show 23 is bringing you special content to play as the heroes of the Fall Classic. Also, at the end of October, sink your fangs into spooktacular Halloween-themed content.
Postseason Series Programs
Beginning on Friday, October 13, play Wild Card Moments in the first Postseason Program. Relive and potentially rewrite some of the biggest plays from the Postseason. Look for these scheduled Programs to arrive with MVPs and Flashbacks of each 2023 MLB Postseason round and get ready for the start of Season 5.

Content Schedule*
October 13: Wild Card Program
October 20: Division Series Program
October 27: Championship Series Program
November 3: Season 5 featuring the Finest series in Team Affinity, Collections and XP reward path
November 10: World Series Program
*Dates are subject to change
Supercharged Postseason Performances
Be sure to keep an eye out for players getting Supercharged based on stellar Postseason performances. Live Series players will be boosted to 99 OVR for a limited time, and these Supercharged players can take your Diamond Dynasty squad to the top.**
Mini Seasons Challenge: 2023 Postseason
Build a Diamond Dynasty squad of players from teams in the 2023 Postseason as you try to win the championship in a 28-game regular season by playing 3-inning games against the Global Baseball League's best.***
For every five wins, earn a Mini Seasons 2023 Postseason Voucher Pack containing one voucher that can be applied towards progress in any Postseason series programs. Complete Stat Missions to earn even more rewards, including XP, Stubs, and Packs. Make the playoffs and claim the Championship to earn the 2023 Postseason Championship Bundle containing even more vouchers along with the 2021 Postseason Series AJ Pollock (99 OVR). Take your shot at the Mini Seasons Challenge: 2023 Postseason starting on October 13.
Trick or Treat Programs
Frightfully fun content is headed your way with two new Halloween-themed Programs: The Trick and The Treat Programs. These feature scary good rewards, including Halloween-themed equipment items, icons, profile banners, and player rewards. Mark your calendars for October 27, and prepare for a ghastly good time with the Trick or Treat Programs.
Moonshot: Monster Smash Event
Get ready to do more than just howl at the moon in the Moonshot: Monster Smash Event. Starting October 27, bring your best supernatural sluggers and swing for the fences to add even more bone-chilling batsmen to your lineup.
Earn Home Run Derby Series Trey Mancini (98 OVR) at five wins, Home Run Derby Series David Wright (99 OVR) at 20 wins, and for going 12 wins in one entry (12-1 or 12-0) before double elimination to get your claws on Home Run Derby Series Andre Dawson (99 OVR).
**Internet connection required for updates and rewards.
***Online multiplayer requires a PlayStation Plus subscription. PS Plus is subject to a recurring subscription fee taken automatically until cancellation. Full terms: play.st/psplus-usageterms.