Learn what makes the anticipated Call of Duty sequel special, plus Multiplayer beta details.
When Call of Duty: Modern Warfare comes up, many players' minds immediately jump to 00's memories of lobbying up with close friends. For Modern Warfare III, developers Sledgehammer, Treyarch, Infinity Ward, and Raven Software come together to deliver an updated FPS experience with all the illustrious nostalgic magic we remember, but with enough innovative features to make it feel new.
Call of Duty: Modern Warfare III returns us to familiar maps and modes like Rust, Zombies, and Team Deathmatch. But this time the name of the game is player control and expression. After playing for hours on PS5 at the recent Call of Duty Next, I found a game that both took me to my classic COD comfort zone, but challenged me with tons of new features at the same time.
Larger maps, more control, and more decision-making make Modern Warfare III an entry in the series that everyone will remember as fondly as the past hits.
Read on for gameplay details, plus Multiplayer beta access details.
Nostalgia in more places than you'd think
Modern Warfare III took me back to 2009 with surprising throwbacks everywhere, you'd think I really took a time machine. Modern Warfare III even brings back the legacy option of map voting, which allows players to vote on the next map to battle in during matchmaking.
There's a wealth of maps here, including all 16 launch maps from the original Modern Warfare II (2009). Each map is updated and optimized beautifully for PlayStation 5 and will have you running back to MW2 to check if it's just as you remember it. Besides the impressive graphical overhaul, I'm glad these recreations miss no step in bringing back the exact vibes and possible strategies that they did back then.
A big standout is the classic battleground where all beef was settled, Rust. This map returns in all its industrial glory. My eyes widened when I saw all the classic hiding spots present, players climbing the tower to get good sniper viewpoints, and everyone using their new movement options to traverse the map unlike ever before. I got the same feeling from maps like Skidrow and Favela: two lush urban jungles with tons of room to play around and experiment with.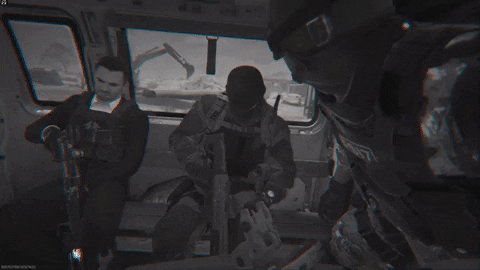 Along with the maps, classic Call of Duty experience returns in the minimap, complete with red dots to signal where an enemy may be, and in the reintroduction of perks like Silent Movement. With all these updated classic features present I was able to jump right in and not miss a single beat, going right back to the strategies and decisions I made back in 2009.
Your choices drive the experience
Speaking of strategies and decisions, Modern Warfare III makes player choices more important than ever. I was surprised by the player expression that the development team allows here and shocked by the amount of options present.
Before you even get into the gameplay, you've got to suit up. To start there's a new vest system for building loadouts, each holding a different combination of equipment. Whereas one may give you access to two tactical weapons such as Battle Rage, smoke grenades, and scatter mines, others may give youaccess to extra gear which allows you to handle more traversal situations.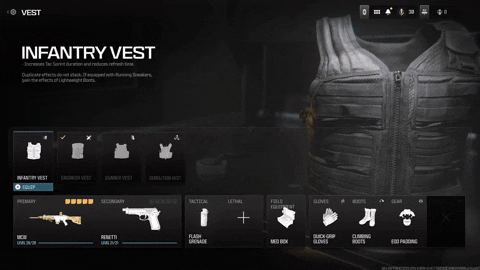 Perks and weapon configurations are still an important part of gearing up. Select from a wide variety of perks old and new, each activating from the beginning of a match until the very end. I was more than excited to use the new Covert Sneakers perk, which silences your footsteps, opening up a new world of sneaking and undetected traversal. And I can't go without mentioning Shrouded, a perk that drops a smoke grenade when you're downed.
Accompanying perks is a vast weapon selection, including a great number of tools and customizable parts that change the way they're used. Do you want a rifle that sacrifices accuracy for firerate? Go for it. Or maybe you're willing to sacrifice damage for better recoil and sights. You can do that and a whole lot more. All of the gameplay depends on what you want to do and everything is crafted around this freedom of choice.
Movement is key
Modern Warfare III puts movement at the forefront by giving players more control over moving through the environment. One of the biggest changes lets players cancel out of slide animations and reload animations.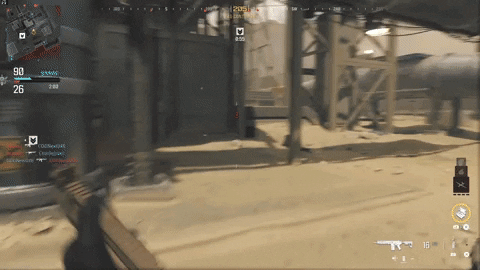 There were many occasions when I finished a gunfight and went to reload only to be ambushed immediately. Being empowered to cancel out of a reload animation and sprint to safety is a welcome, life-saving option. These movement changes may seem minor, but they make a huge difference during intense firefights.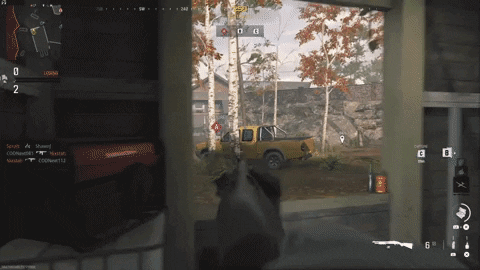 Playing into this is the new Warzone map, Urzikstan, and the new Zombies map. Both showcase how much larger Call of Duty has gotten. Warzone takes players to a new stage with tons of poi, including a fully pilotable train that will make for interesting traversal and battle moments. On the other hand, there's the new Zombies mode, which allows up to 24 players to take to an open-world fight against hordes using monkey bombs, rayguns, Perk-a-Colas, and whatever else they can get their hands on. Each map is an expansive setpiece-filled world that allows you to do whatever you need to do to take the dub. Thanks to Modern Warfare III integration, each features all the movement options you have access to in the main game.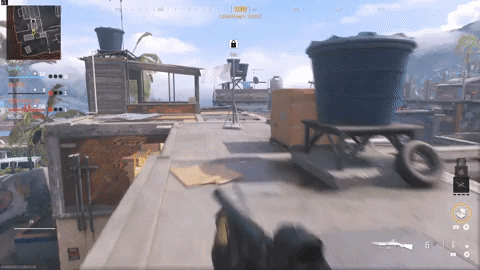 And in many modes, there are multiple ways to win. In the new 3 vs 3 vs 3 mode, Cutthroat, players can fight to be the last team standing to reign supreme. Or you can be like me and hide near the flag, capture it when the match time runs out to win without using a single weapon. Again, Call of Duty: Modern Warfare III is about playing how you want in the thrilling sandbox presented.
Craft your playstyle in Call of Duty: Modern Warfare III when it releases on PlayStation 5 and PlayStation 4 November 10.
Can't wait to dive into the multiplayer action? Here are the details from Activision on how you can jump in early:
Multiplayer Beta details
Weekend one of the Call of Duty: Modern Warfare III multiplayer beta is available exclusively on PS4 and PS5.
PlayStation Early Access: Players who pre-ordered the game on PlayStation can begin playing the Beta on Friday, October 6 at 10 AM PT.
PlayStation Open Beta: Starting on Sunday, October 8 at 10 AM PT, the rest of the PlayStation community can begin playing the Beta. The Weekend One Beta ends for everyone on Tuesday, October 10 at 10 AM PT.
PlayStation players can download the Beta from the PlayStation Store. Players who preorder digitally don't need a Beta code to participate; they're automatically registered to participate in the Early Access period. If you purchased Modern Warfare III through a participating retailer, you should have received a Beta code printed on the retail receipt or sent via email on an online receipt.