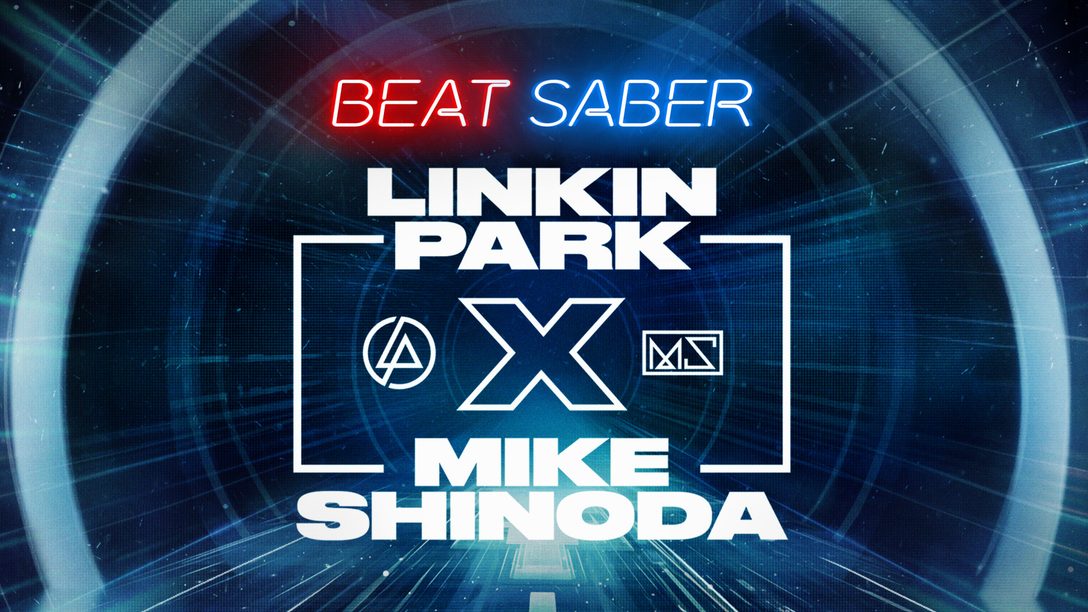 New release includes iconic Linkin Park hits plus exclusive unreleased Mike Shinoda song "Already Over."
We are excited to announce our latest launch – an eight-track music pack that includes new songs and iconic hits from Linkin Park and Mike Shinoda. This is a huge moment for Beat Saber, because it is the first time our platform has debuted a song for a major recording artist; Mike Shinoda's new track "Already Over" is exclusively launching on Beat Saber ahead of its official global release. Fans will get to experience his music here first along with massive Linkin Park hits like "Numb/Encore", "Crawling" and "Lost".
---
"I'm beyond excited to once again be partnering with Beat Saber to give fans and players even more music by me, Linkin Park, and Fort Minor, and I'm especially excited to share my new single 'Already Over' through the platform. It's an honor that Linkin Park is the first band to have a second music pack and I hope everyone enjoys playing the new tracks."

– Mike Shinoda
---
While developing the beatmaps for this pack, there was so much inspiration to pull from. As fans know, Linkin Park + Mike Shinoda's music can't be neatly defined by just one genre, it crosses from nu-metal, to hard rock and hip-hop. Players will have the opportunity to fully immerse themselves in the following pulsing tracks:


Already Over – Mike Shinoda
Crawling – Linkin Park
Fighting Myself – Linkin Park
In My Head – Mike Shinoda & Kaliee Morgue
Lost – Linkin Park
More The Victim – Linkin Park
Numb/Encore – Jay-Z, Linkin Park
Remember the Name (feat. Styles of Beyond) – Fort Minor
There are three different artists in this music pack release, Linkin Park, Mike Shinoda and Fort Minor – and although they have overlapping members and sounds, we wanted players to experience each artist individually through unique beatmaps and light shows. For each song we incorporated their logos, but also drawings on the walls and on the floor that resemble that particular artist to make the experience even more customized.
The new advanced environment is an upgrade from the original music pack release from 2020, and now segments the tunnel using our latest and most advanced lighting system. This is our first environment that allows full control of the elements, each light show also includes some sort of story-telling where we play with the logo movement to accompany the lyrics of the song.
One of the most exciting parts of working on this pack was building a beatmap for an exclusive track for Mike Shinoda. We got to hear the track before anyone else, and wanted to make sure that when players experience it for the first time, it's as epic as possible – all while slashing to the beat and diving into a captivating light show.
This is Linkin Park's second music pack with Beat Saber, in 2020 a hugely-popular 11-song pack was released. To celebrate the latest launch, we've updated the original music pack with an enhanced environment and levels, including Arc & Chain Notes. Players can easily switch between original and new levels. This is available as a free update for anyone who owns the original music pack, players simply need to update their game.
There are several ways to experience Linkin Park and Mike Shinoda on Beat Saber:
The Linkin Park x Mike Shinoda Music Pack is available for $10.99 USD (or $1.99 USD per song). Fans who missed out on the original Linkin Park Music Pack can snag the Combo Bundle, which features both today's new pack and the original pack from 2020 (19 songs in total!) for $21.99 USD. And if you're new to Beat Saber, you can grab both the O.G. Linkin Park Music Pack and the new Linkin Park x Mike Shinoda Music Pack alongside the Beat Saber base game only for $45.99 USD with the Ultimate Bundle.
All now available on PlayStation VR2 and PlayStation VR.