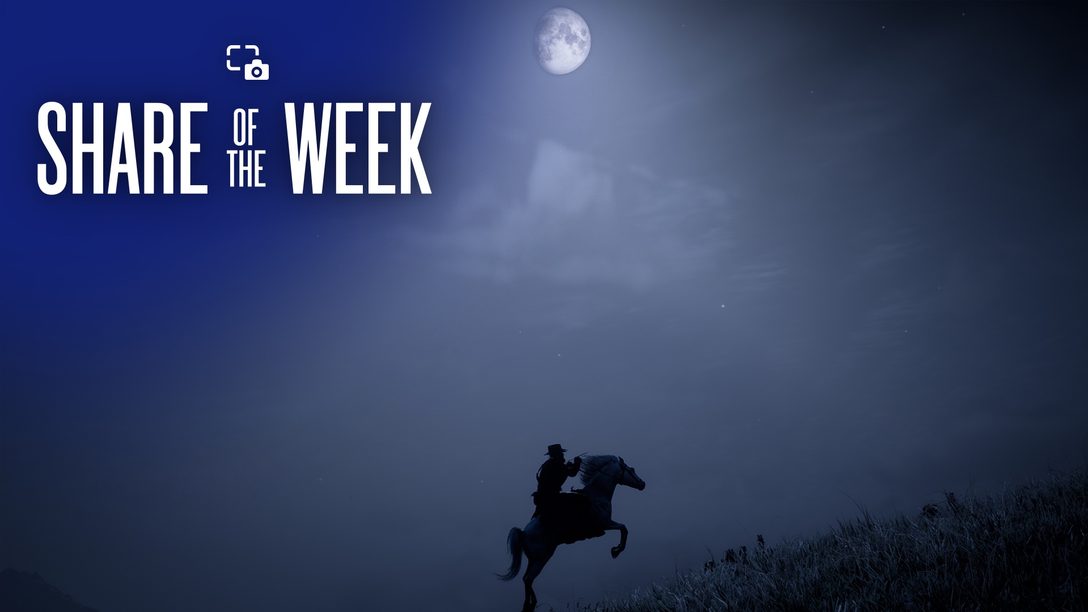 Players share moments basking in the glow of various gaming moons.
Last week, we asked you share moments basking in the moonlight of a game of your choice using #PSshare #PSBlog. Here are this week's highlights:
Photoingame shares the silhouette of a cowboy rearing back on a horse directly underneath a moon in Red Dead Redemption 2
austin_movieguy shares the player character standing beneath a purple sky and moon in Bloodborne
MrioMoreno5 shares the team sailing on a wooden skiff in the moonlight in Sea of Stars
sorathluna shares a masked Jin riding his horse through a field of red flowers under the moonlight in Ghost of Tsushima
ForgottenJasmin shares a younger Jill and Clive cleaning against a balcony underneath the moon in Final Fantasy XVI
tulippooh3 shares Aloy jumping in the air in a way that frames the full moon in Horizon Zero Dawn.
Search #PSshare #PSBlog on Twitter or Instagram to see more entries to this week's theme. Want to be featured in the next Share of the Week?
THEME: Rest
SUBMIT BY: 11:59 PM PT on October 4, 2023
Next week, we're taking some time to relax. Share quiet moments resting in the game of your choice using #PSshare #PSBlog for a chance to be featured.