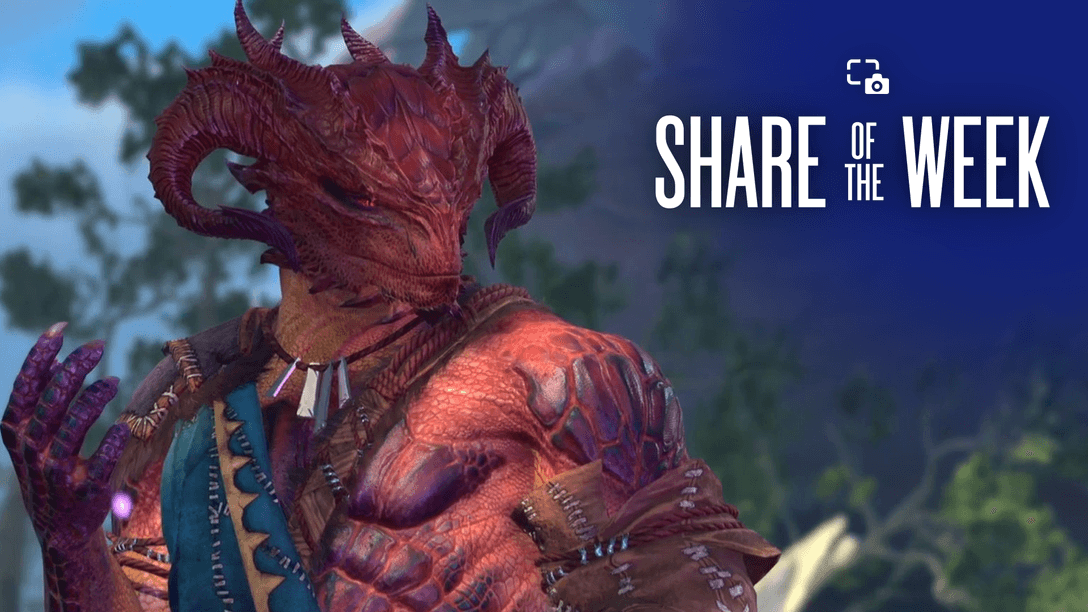 Players share their original hero characters.
Last week, we asked you share your original hero from Baldur's Gate 3 using #PSshare #PSBlog. Here are this week's heroic illithid highlights:
Tromnic102 shares Rhogar, their red Dragonborn.
PDoomedParadise shares Prodigy, their tiefling rogue thief.
erdturo shares their human character with their current crew: Shadowheart, Astarion, and Lae'zel.
JLunarTraveler shares a female elf with green skin and black marks around her eyes
Amianan_NiRaGuB shares Althea, their Druid character.
sirevanztheduke shares Willow, their Wood elf character.
Search #PSshare #PSBlog on Twitter or Instagram to see more entries to this week's theme. Want to be featured in the next Share of the Week?
THEME:  Baldur's Gate 3 – Companions
SUBMIT BY: 11:59 PM PT on September 20, 2023
Next week the spotlight turns to Baldur's Gate 3 companions. Share your favorite companion using #PSshare #PSBlog for a chance to be featured.