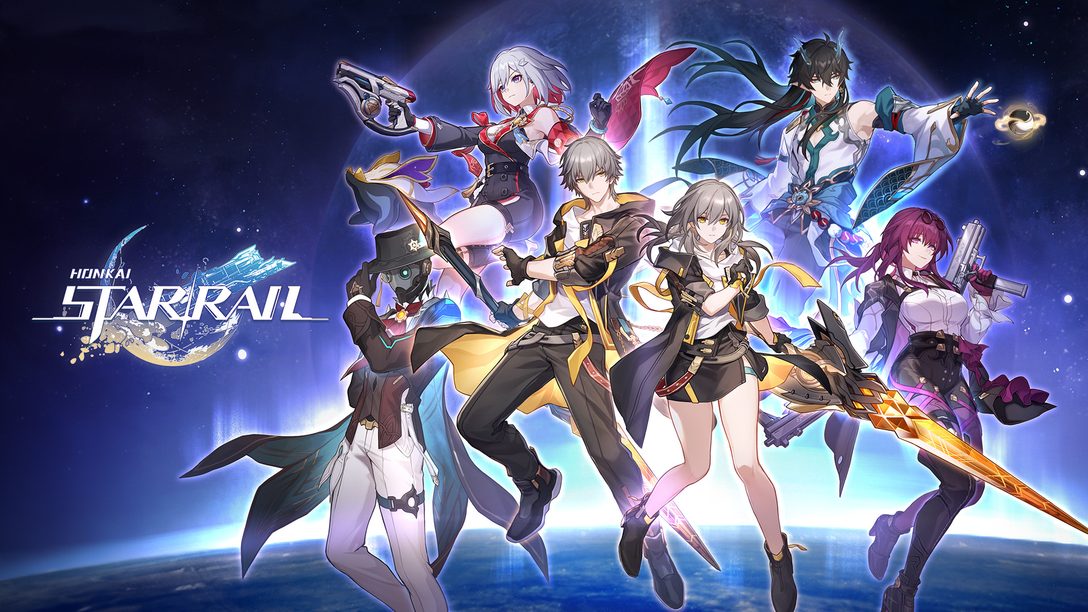 Plus a sneak peek into what Trailblazers get when pre-ordering on PS5.
Greetings everyone! I'm thrilled to share some exciting news about our latest space fantasy RPG — Honkai: Star Rail. Thanks to the unwavering support of our loyal community and the tireless efforts of our development team, I'm pleased to announce that Honkai: Star Rail will be released for PS5 on October 11, 2023.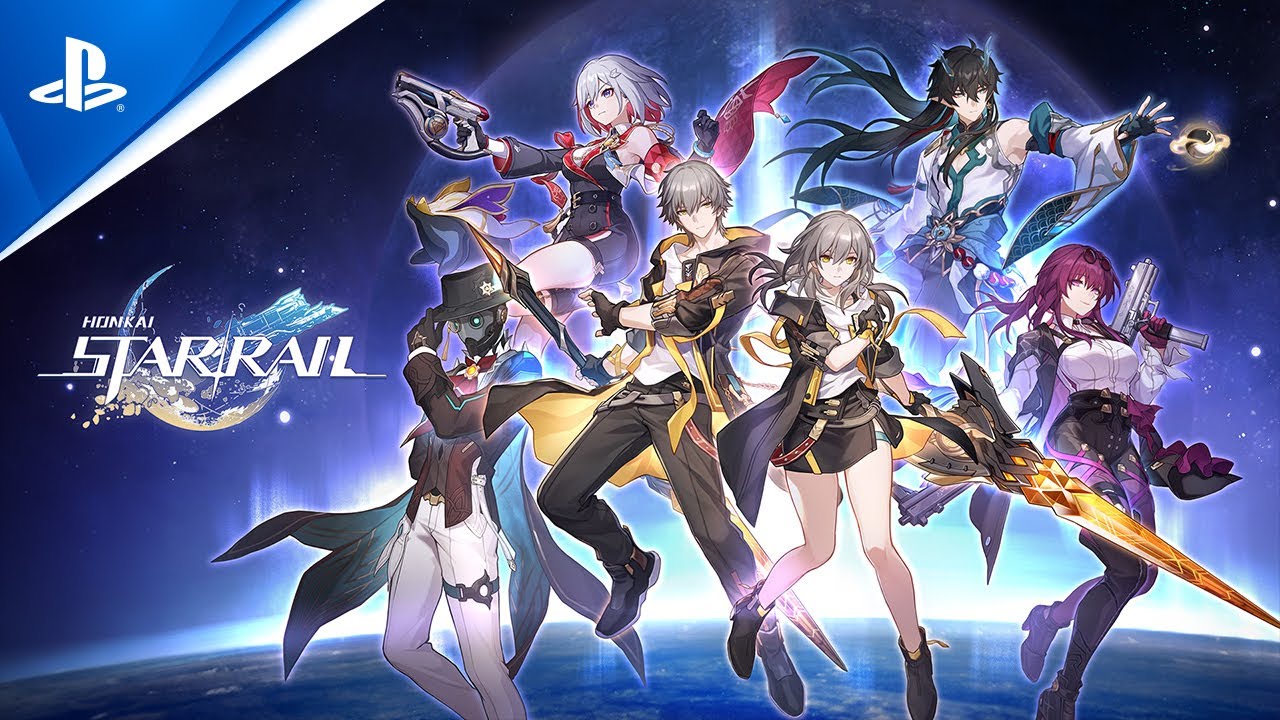 Realms of fantastical unknowns await
Have you ever stared up at the starry night sky and let your imagination wander beyond the confines of our world? Or perhaps you have envisioned a train patiently stationed, poised for departure on an exhilarating journey? In Honkai Star Rail, a train journeys amidst the twinkling stars, bearing witness to many breathtaking realms. These realms might encompass a futuristic space station, a snow-clad desolate terrain, or even a colossal spaceship navigating through the vast expanse of emptiness.
In Honkai: Star Rail, you will step into the shoes of the protagonist and embark on an odyssey across the cosmos aboard the Astral Express. Embracing the mantle of The Trailblazer, you will venture into the far reaches of the universe, uncovering the veiled truths of ancient legends, partaking in both exploration and combat across diverse realms. You will extend a helping hand to those in need, forging steadfast alliances along the way. Meanwhile, we are committed to providing you with an immersive gaming experience, whether you are navigating outer space, journeying through snowy landscapes, or even dumpster diving with trashcans on the side of the road. Join us, dear Trailblazer, as we reach for the stars and embark on this boundless cosmic exploration together.
Many worlds to explore and companions to meet
Exploration lies at the core of each adventure, and be assured that you will encounter abundant opportunities to delve into unique cultures, meet trustworthy companions, and unveil captivating landscapes while venturing through unexplored domains.
In the world of Honkai: Star Rail, your adventure kicks off at the Herta Space Station, a futuristic location packed with all sorts of high-tech gizmos. It is Madam Herta from the Genius Society who owns this place, and it was first set up to gather all kinds of cool stuff called Curios. But as time rolled on, it turned into a scientific research hub managed by Herta's followers. In this place, you will cross paths with Kafka, a graceful lady who gave you a wake-up call by injecting a Stellaron into you when the Antimatter Legion was causing chaos. Kafka is a Stellaron Hunter, living life on the edge. She is a mix of intriguing and mysterious vibes, but definitely not someone to mess with. We do not know a whole lot about her, except that she is a big shot in the Stellaron Hunters and is on the radar of quite a few organizations, for all the wrong reasons.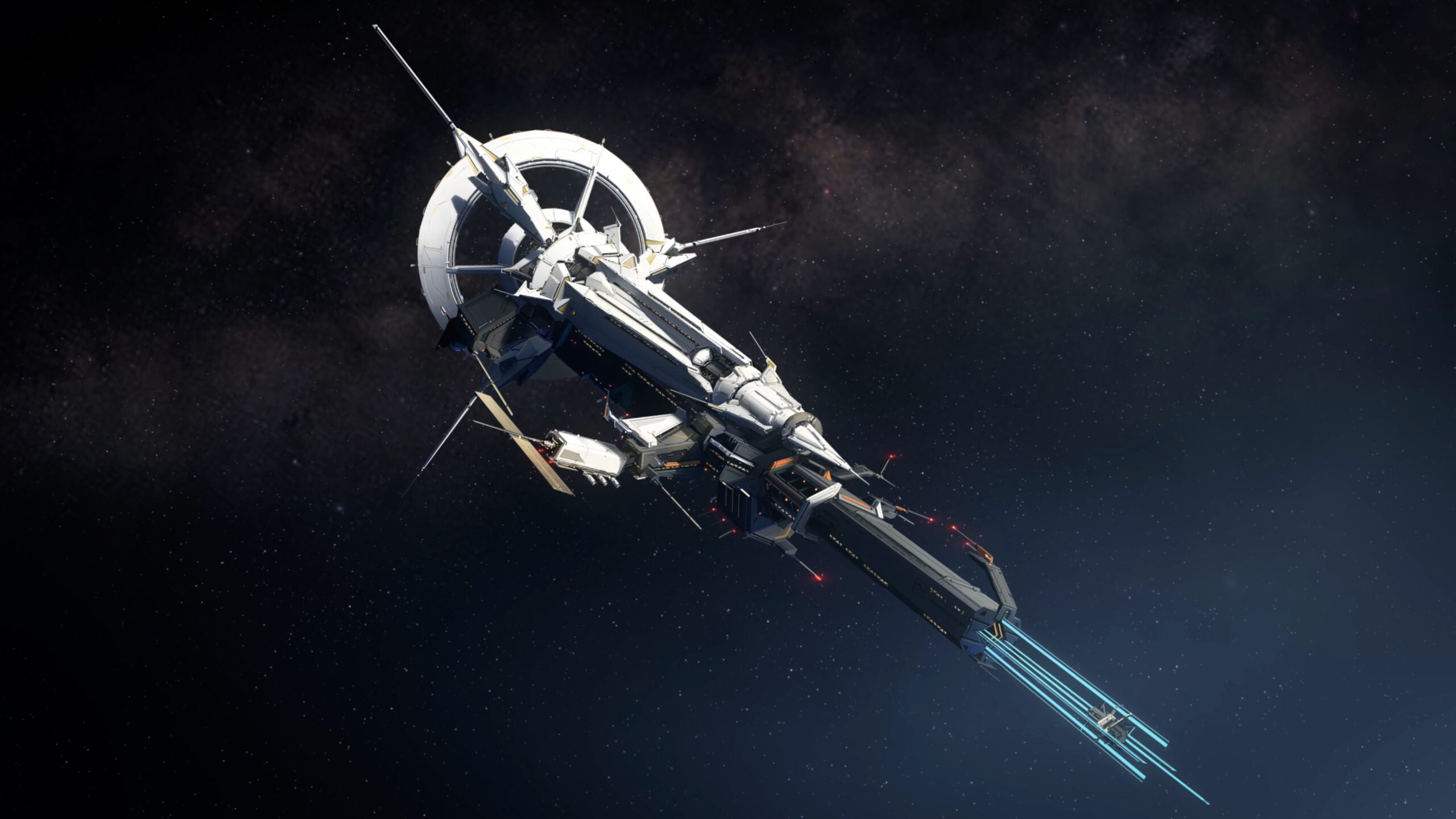 As your journey begins, you and the crew will make your way to Jarilo-VI, a snow-covered planet with secrets and dangers lurking beneath its icy surface. The Eternal Freeze wiped out almost all life here, but amid this unforgiving setting, humanity's last stand — the city of Belobog — remains steadfast against the icy grip. The city is split into two halves: the Overworld and the Underworld. The Overworld bustles with life and peace, with heaters on the streets to stave off the cold. On the other side, the Underworld is the very picture of desolation, marked by scattered ruins. While traversing Jarilo-VI, you might meet folks with unique personalities who could become your companions. Bronya is one such character. As the heir to the Supreme Guardian, Bronya was taught by her mother that the welfare of the Underworlders should be sacrificed to keep Belobog's civilization alive. But Bronya has always been skeptical about this notion. Unexpectedly, she joins up with your group and ends up in the Underworld. What changes lie ahead? Well, you'll have to dive into the game to find out.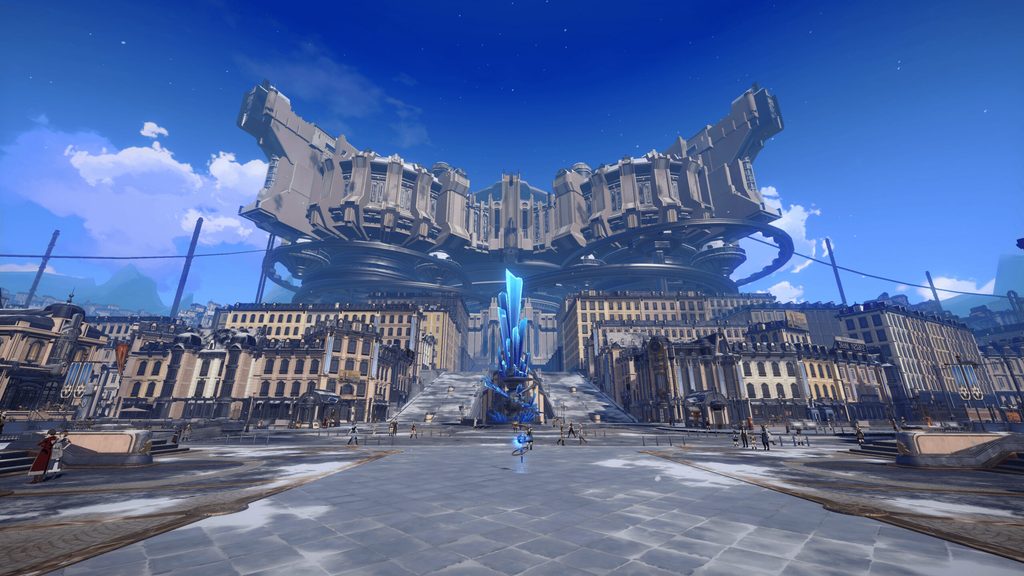 After departing from Belobog, your path will lead you to the Luofu, one of the flagships of the Xianzhou Alliance's galactic fleet. The Xianzhou Luofu is a silkpunk vessel housing three major long-lived species: Vidyadhara, Foxians, and Xianzhou natives. Each of these species possesses unique abilities that contribute to the Alliance's security. When you set foot on the Xianzhou Luofu, the ship was in the midst of a Stellaron crisis. Under the directives of General Jing Yuan, the crisis had been temporarily halted, but a greater threat beneath the dark tide was gradually surfacing. Renowned for his dedication to managing daily affairs and preventing unforeseen problems, Jing Yuan might come across as disinterested or lethargic due to his many responsibilities, earning him the nickname of the Dozing General. However, when the situation demands, Jing Yuan can swiftly transform into a resolute leader, showcasing his thunderous and assertive side.
The insights shared above merely provide a glimpse of what lies ahead, and we are still at the very beginning of the intergalactic journey. There is so much more to look forward to. We are excited to see your expedition shape history, Trailblazer.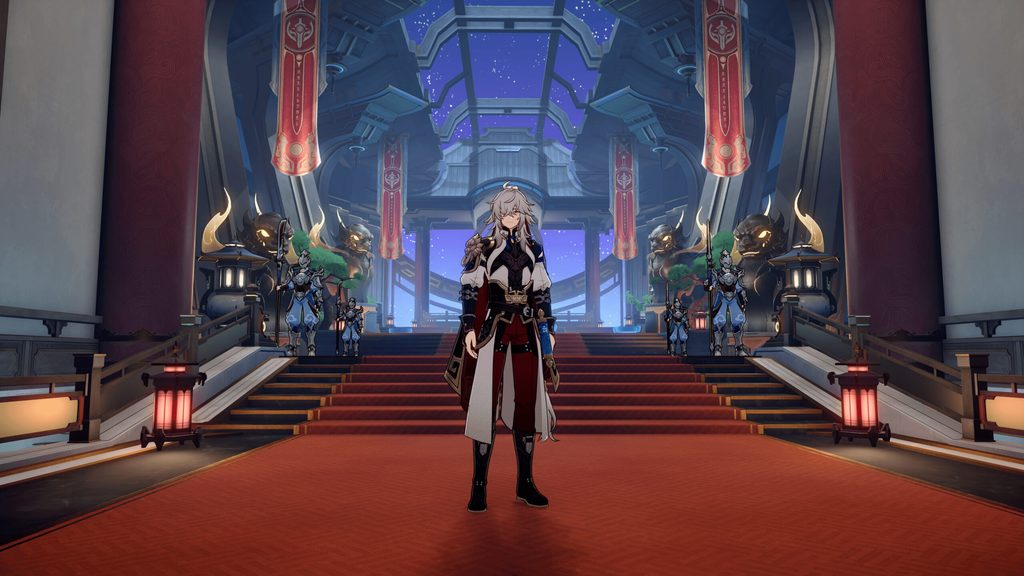 Combat 101: Fundamentals of Combat
Being a space fantasy RPG, we strongly encourage you to delve into, unearth, and immerse yourself in the storyline. However, as you enthusiastically unveil the interactive Easter eggs placed across the maps, you may also come across formidable adversaries. While active exploration is not a prerequisite for combat, do exercise caution against foes scattered in diverse spots, as the enemies will initiate attacks upon detecting your presence!
As you step into the turn-based combat gameplay, both sides alternate their actions. Your task involves skillfully orchestrating your companions' Basic Attacks, Skills, Ultimates, and the automatically activated Talents to engage in battles against enemies. Additionally, the selection of companions aligned with the appropriate Path before each encounter is also crucial. For instance, characters on the Path of Erudition excel in delivering widespread AoE damage, making strategic use of their abilities pivotal in turning the tide of battle. A good example is General Jing Yuan, previously mentioned, who belongs to the Path of Erudition. Leveraging his Skill or Ultimate, he can simultaneously inflict harm on multiple foes.
Meanwhile, to achieve victory, attacking alone would not suffice. That is where supporting characters come in, and Gepard stands out as an exceptional option. He follows the Path of Preservation, which enables him to redirect enemy attacks away from his allies, create protective shields, and build a strong defense for the entire team.
As your adventure unfolds, dear Trailblazer, you will gradually unveil more profound mysteries concerning Paths and the enigmatic Aeons.
Limited pre-order bundle is now available for Trailblazers on PS5
In preparation for the PlayStation 5 release of Honkai: Star Rail, we have assembled a special pre-order bundle to help you start your journey off on a great note. Just a gentle reminder that this unique offer will only be around for a limited time. Be sure to take advantage and secure your pre-order before October 11.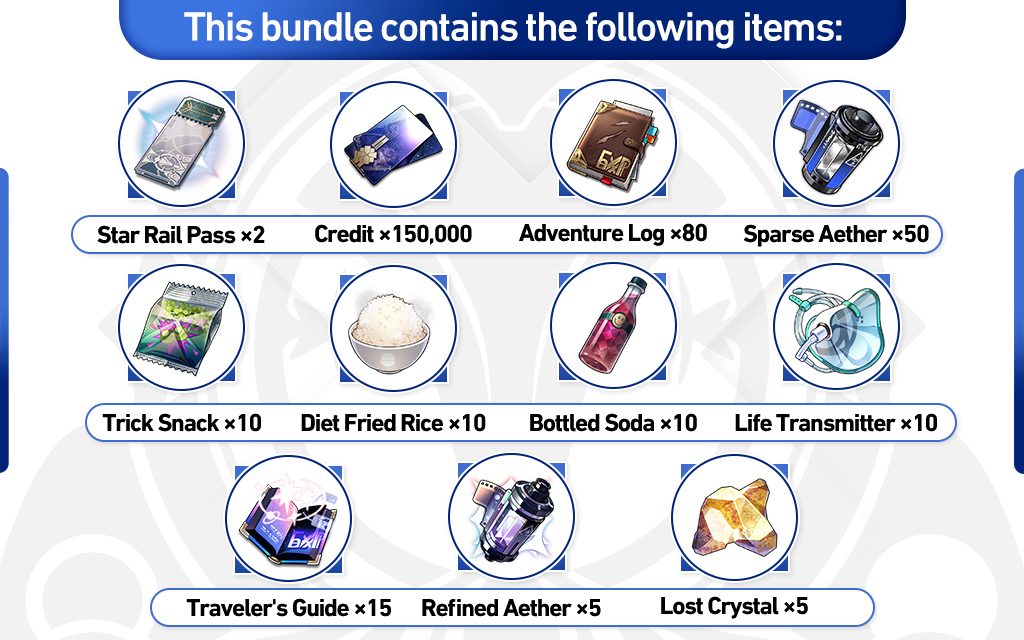 Pom-Pom the conductor and I are eagerly awaiting your arrival aboard the Astral Express, ready to welcome you with open arms, Trailblazer.