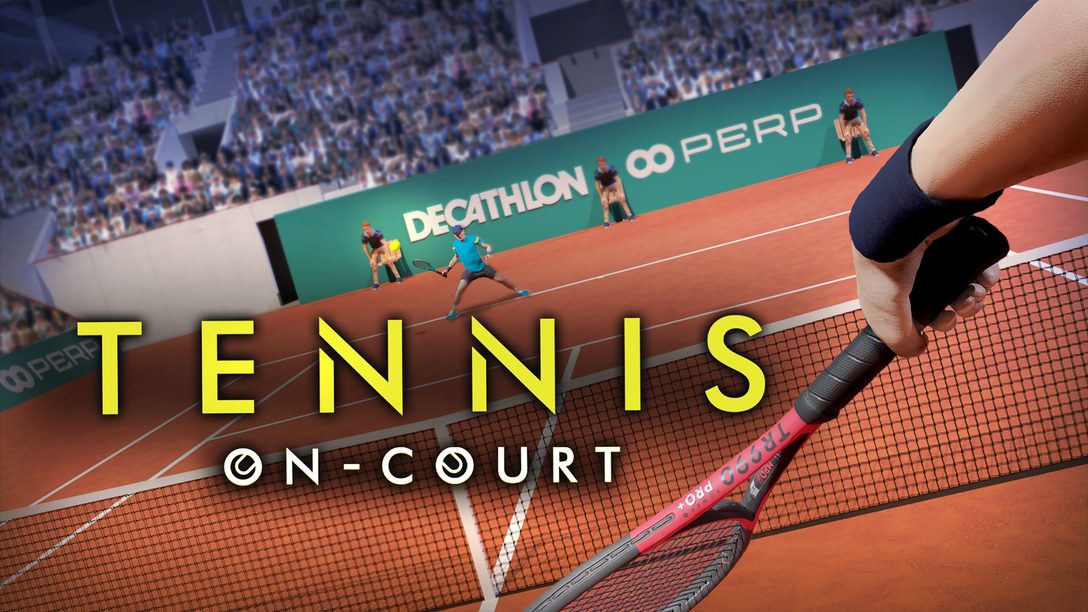 Details on physics system, modes and more.
To all sports and VR enthusiasts, here's why you'll enjoy playing Tennis On-Court – coming October 20 to PS VR2 whether you're a complete beginner or a seasoned player.
2v2 is still better
Playing 1v1 is fun enough, but the action is multiplied tenfold when you share the great moments of a 4-player match.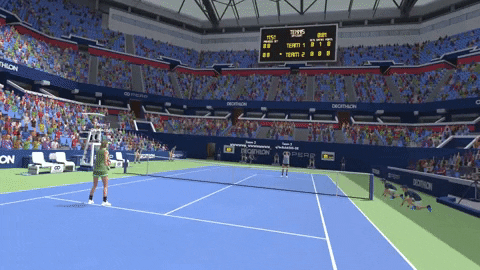 Grab your racket, call your friends or other players from around the world to join you in a doubles match. It's the perfect time to perform your best volleys, smashes and passing-shots.
Spectator mode
Maybe you're playing an important match and want your friends to watch, or you'd like to analyze the game of one of your next opponents.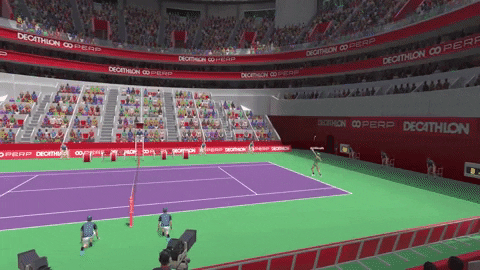 Spectator mode is for you. At any time, you can view the list of live matches and join them with a simple click. You're teleported into the stadium like a real spectator in the real world.
Dynamic Assists
Right from the start of development, we thought about how virtual reality could help players progress in a different way than academic learning. We set up several assists that the player can activate or deactivate according to their mood or level.
By knowing your height, thanks to the headset tracking, we can, for example, calculate the ideal height for striking a service…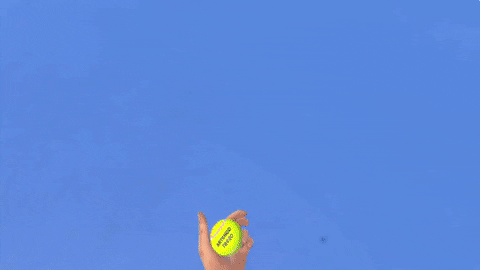 … or when to trigger your stroke during a point. So you can learn the right rhythm for successful strokes every time.
Rhythm is important, but so is placement on the court. We help you position yourself on the court in relation to the ball's trajectory.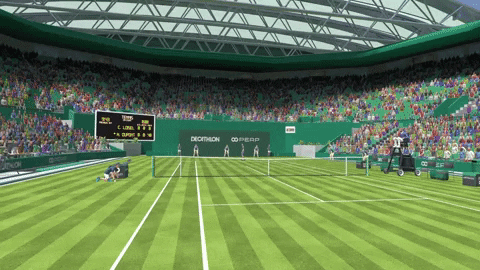 Because tennis can be a frustrating sport when two people of very different skill levels are playing together, we've introduced a ball trajectory correction feature that, when activated, will correct your ball trajectories to bring them into the court. In this way, both players can enjoy the game and bridge the gap between them.
Physics
A sports game is too limited without physics as close to reality as possible. That's why our physics simulation is a key part of the game. We developed this part of the game with top tennis players to achieve a natural sensation. The team knows that it's crucial for an enthusiast to be able to play with different effects such as the slice, the dropshot, the lift, etc.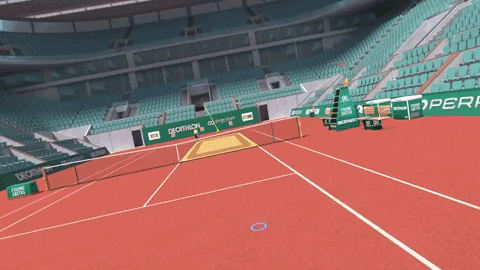 But we don't want to be an exclusive game. All tennis fans should be able to enjoy the game, whatever their skill level. To this end, a second arcade gameplay mode is available, in which trajectories and effects are close to reality, but corrected to stay on court. Players can focus on the fun of the game and forget about the demands of the movements.
We're working hard to deliver a fun and enjoyable experience for all in Tennis On-Court. Feel free to wishlist the game if you want to have fun alone or with friends when Tennis On-Court serves its way to PS VR2 October 20.