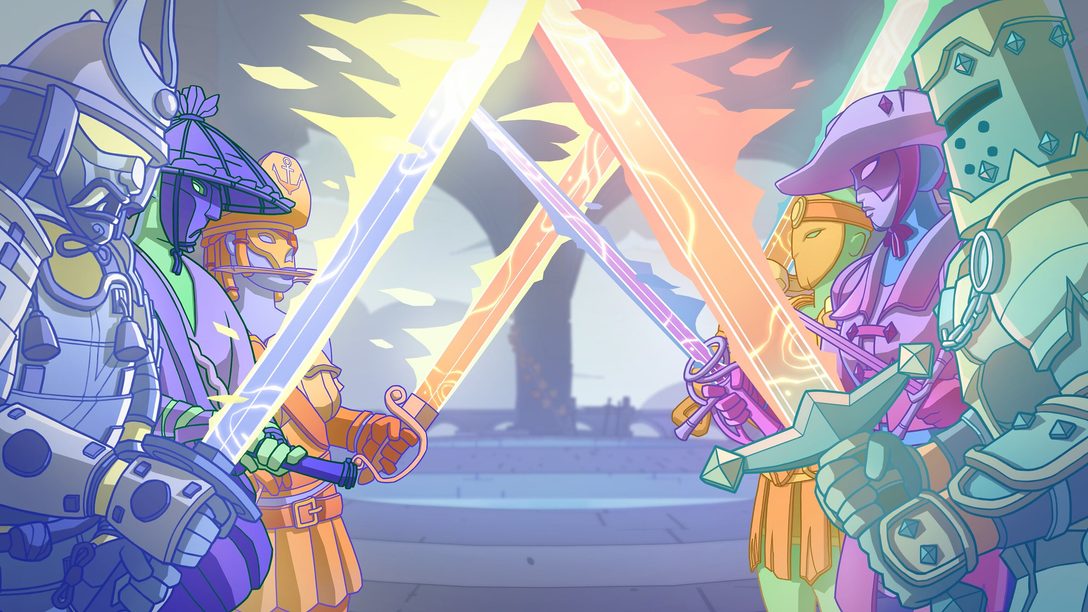 Developer Trebuchet details all-new game features for the VR multiplayer fantasy dueling game.
Pick up a sword and hone your martial art skills in Broken Edge. When we kicked off production for this game, we had two big goals in mind. Our first goal was tackling the hurdles that held back PvP melee combat in VR, while our second goal was to move out of the way! We're letting actual martial arts techniques shine in the game. While it's not the first PvP sword fighting title in VR, it innovates by incorporating authentic techniques found across all martial arts: spacing (footwork), real-time strikes, and fatal attacks.
Broken Edge arrives September 19 on PlayStation VR2. Learn more about the game and some of the new features below.
In Broken Edge, you'll get the opportunity to experience your ultimate warrior fantasy. Choose among the most iconic fighters such as a Samurai, a Knight, or a Pirate-8 characters will be available at launch. Wield their weapons to smash your enemies online to ascend the leaderboard. You might even achieve victory in one single stroke! But here's the twist: Each class boasts a unique playstyle inspired by their distinct martial art. For example, the Duelist is all about fencing, while the Samurai executes rapid and quick slash patterns. The more you master their playstyle, the more your blade fills with energy, inflicting severe damage upon your opponents… perhaps even leading to their demise.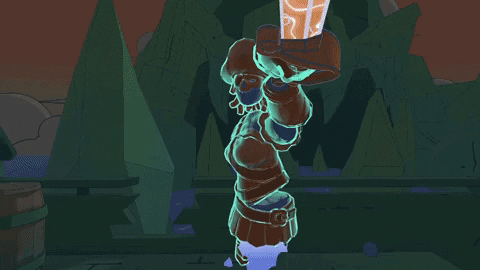 Therefore, hyper-speed movements or wiggling your sword won't be a successful strategy in Broken Edge-though we know you'll try. It's a real easy to play, hard to master type of game. On top of these simulation mechanics, Broken Edge proposes various and deep fantasy powers like energy blades that cut each other and Blade Arts triggered by special stances. Furthermore, the immersion is now heightened, thanks to the exclusive features of PlayStation VR2.
Feel your sword
Your opponent appears before you, the fight is about to start. As you grip the hilt of your sword, you'll notice the resistance of the trigger. This new feature may not sound like a big deal, but it truly helps to enhance the immersion experience. You'll have the realistic impression of holding your blade and feel ready to crush your foes!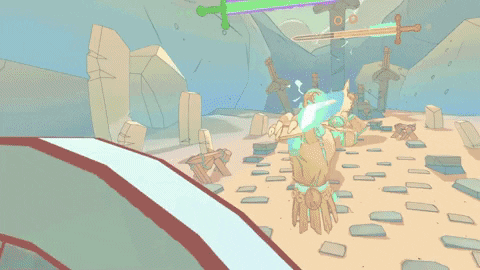 Feel the impacts
Your opponent is now getting closer. You're observing them to prepare your fist strike. Should you feint? Do they have a weakness in their defense? No, you'll try to damage their sword as much as possible to whittle their resources. As your blade clashes against your enemy's sword, you'll feel the vibrating shock of the steel. Each sensation of smash, clash, and slash builds up the tension of your fight thanks to the haptics feedback of PS VR2.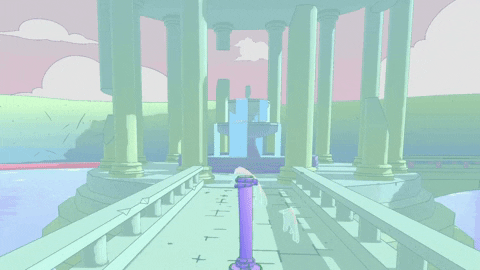 Feel like a real Ronin
We have one last major surprise for the PlayStation VR 2 launch of Broken Edge. A new fighter has lurked in the shadows for way too long. Once a respected Samurai, he decided that no master or no lord deserved his blade. Unbond and untamed, meet the Ronin! Armed with his katana and its sheath, he wanders through cities and countryside to find a worthy adversary. 
The Ronin will come with its own new Japan-inspired arena. Fight like no other in a shrine lost in a bamboo forest. We especially hope you'll have a lot of fun while doing Ronin vs Samurai duels!

Broken Edge is now available to pre-order for PlayStation VR2. You can also join our community on Discord to meet fellow warriors. En guard!