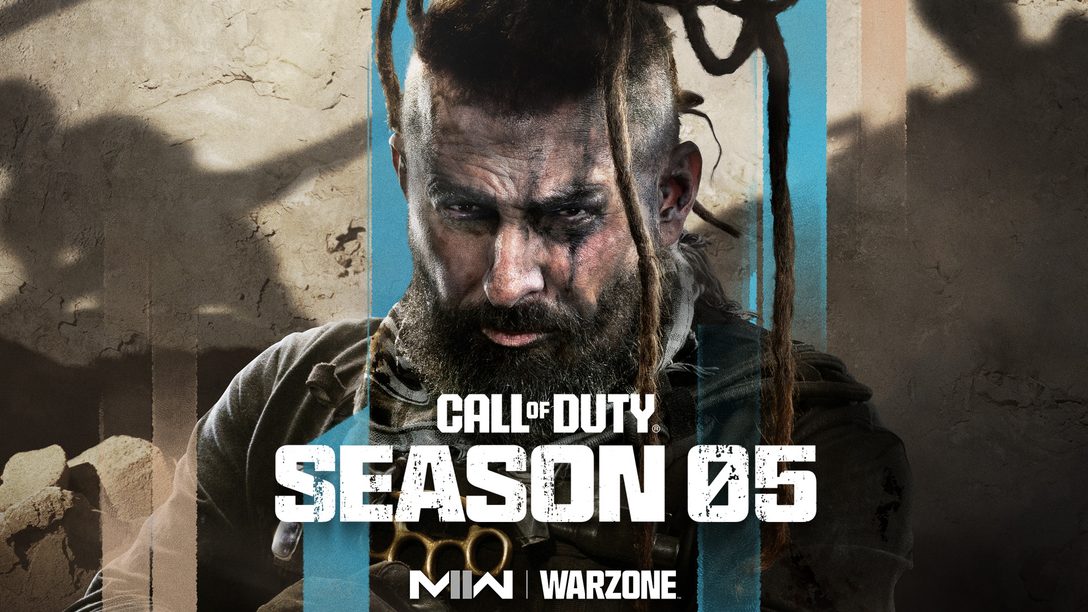 Four new launch maps, Fort Resurgence, Call of Duty celebrates 50 Years of hip hop, and more.
Graves is alive, but former adversaries must now align against a new threat. The Konni Group has infiltrated Al Mazrah, forcing Farah and Alex to unite with Graves to fend off the greater enemy.
Alliances shift in Season 05 of Call of Duty: Modern Warfare II and Call of Duty: Warzone, launching August 2 on PS5 and PS4.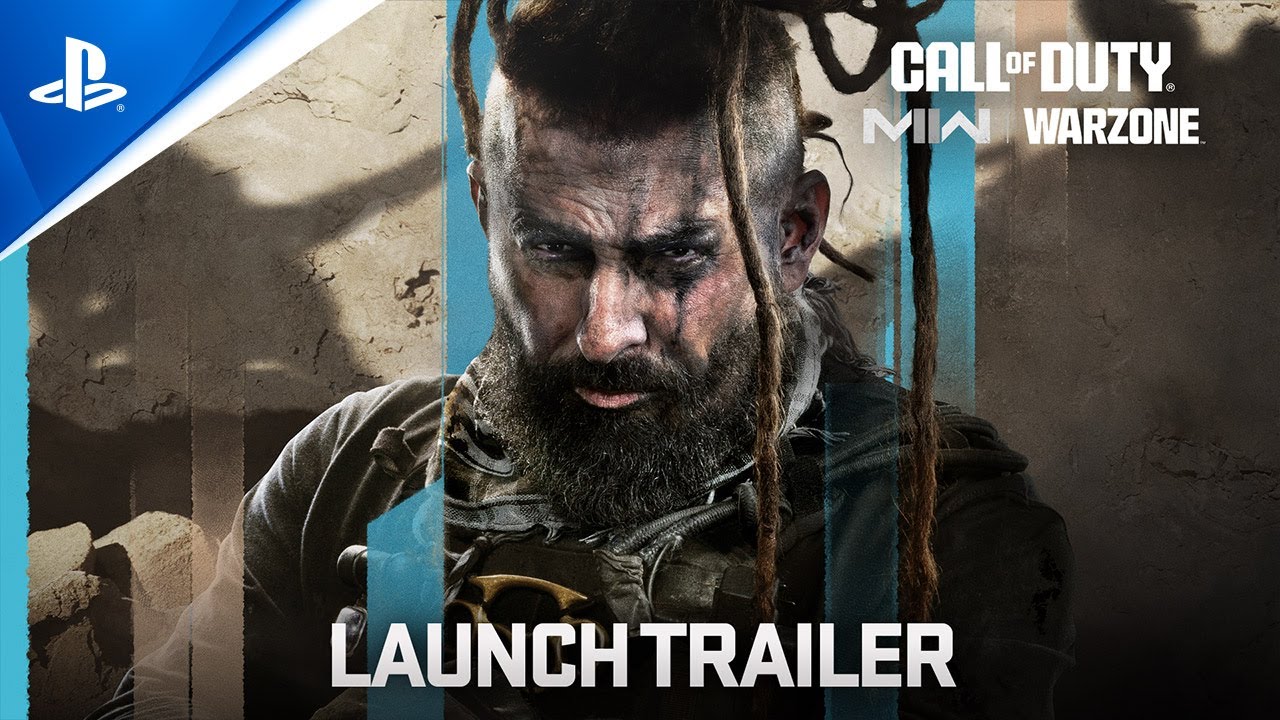 Modern Warfare II — Four new maps at launch, Havoc, Big Capture the Flag
Punta Mar (Core): This seaside retreat overlooks the beaches of Las Almas. Operators battle up and down the main road lined with shops and accommodations. Get a view from the rooftops or flank through the underpass and alleyways in this small map.
Strike (Core): Originally featured in Call of Duty 4: Modern Warfare, Strike returns to the series for Modern Warfare II. Battle in the hub of the city through the market, around the clock tower, and down the lengthy main street where danger awaits at every turn.
Deploy to two new Gunfight maps, Lounge and Canals, also launching with Season 05.
All bets are off in Havoc, Big Capture the Flag
Havoc: No Perk Packages, Killstreaks, or Field Upgrades allowed. In this wild take on Team Deathmatch, reaching certain elimination milestones will activate gameplay modifiers that affect both teams.
Get modifiers like Ammo Feeder which auto reloads weapons on eliminations, Boots Off the Ground for moon gravity, Flameshot to swap all loadouts to flame-tipped crossbows and Molotovs. Modifiers stack; the first team to earn 60 eliminations wins the match.
Big Capture the Flag: Play 20v20 Capture the Flag on Battle Maps. Go behind enemy lines as a lone wolf for the stealth play, or charge in with a big force using tanks, helicopters, and launchers.
The mid-season update will add a new Core Multiplayer map fashioned from Building 21.
Call of Duty: Warzone — Fort Resurgence, new vehicles, Champion's Quest (Vondel BR Only)
Fort Resurgence: Battle in and around Al Mazrah's Al Bagra Fortress joining the Playlist rotation alongside Ashika Island and Vondel later in the season.
New vehicles
MRAP: The MRAP (Mine Resistant Ambush Protected) is a turret-equipped, heavily fortified cargo truck that trades speed for attack and defense. Appears sparingly.
Dirt Bike: Carve tight paths through the map, catch air, and pop wheelies with the Dirt Bike, a zippy transport for two that's light on protection but big on style.
Champion's Quest: Squads who win five Mini Battle Royale matches in a row on Vondel will unlock the Champion's Quest. Gather the required elements — beware their strange effects — to construct the M.G.B. Tactical Nuke.
New DMZ features
The Konni Group has infiltrated Al Mazrah, Ashika Island, and Vondel. Shadow Company forces will no longer take the first shot at passing Operators, but friendly fire will not be tolerated.
Active Combat Zones: Test your luck in Active Combat Zones. Intel suggests that higher quality gear and supplies are typically found in these dangerous areas.
Disguise Field upgrade: Don the disguise of a DMZ Combatant from an AI Faction such as AQ Forces or Shadow Company. Members of the disguise's forces will not fire upon the user, so long as they don't blow their cover.
Battle Revive: Self-Revive mixed with Battle Rage, this temporarily improves your healing and Tactical Sprint abilities after getting up from Last Stand.
Self-Revive Box: A box full of Self-Revive Kits to keep your squad fit.
Scuba mask: A dual-use mask that breathes underwater and in the gas.
In the mid-season update, play Armored Royale using the new MRAP vehicle. Fortify and repair it and use its mobile Buy Station to get the advantage over your opponents.
General overview — Faction Showdown, new weapons and Operators
Faction Showdown: From August 4 through 16, Operators who eliminate 50 enemy Operators can choose between joining Task Force 141 or the Shadow Company. Take up your faction's position on the Season 05 Battle Map to earn faction-specific rewards.
All community Operator eliminations will be tracked during the event, with extra rewards given to the faction that earns the most eliminations. Complete all of your faction's challenges to be eligible for these final rewards, unlocked in a new Battle Pass Sector and including a free Operator skin, a universal weapon camo, and a one-hour Double Battle Pass XP token.
Shadow Company joins BlackCell: Players who purchase BlackCell will unlock Shadow Company's own Operator Arthur and his faithful companion Merlin. Also get 1,100 COD points, an advanced starting position in the Battle Pass, and more.
New weapons
Season 05 adds two new weapons at launch and four additional weapons in the mid-season. The launch weapons are earned for free in the Battle Pass:
FR Avancer (assault rifle): A high fire rate and high recoil define this assault rifle that shreds in the hands of a capable Operator.
Carrack .300 (sniper rifle): This semi-automatic sniper rifle is effective against distant targets and well worth equipping in larger environments.
Plus unlock two new sidearms, an new SMG, and a new melee weapon all arriving in the mid-season, expanding your loadout options.
New Operators
Add six new Operators to your roster, including the CEO of Shadow Company himself, Commander Graves. He is joined by Operators Oz, Arthur, Mila, and Velikan, the previous warden of Building 21 who is looking for revenge.
Watch for the return of the mercenary Mace at the mid-season update.
Call of Duty celebrates 50 Years of Hip Hop
Celebrating five decades of hip hop culture. Get other related rewards and special bundles within the season launch window.
Free Wartracks: As part of the celebration, all players will receive free hip hop Wartracks for logging in between 8/7 through 8/16. Go online in Modern Warfare II or Call of Duty: Warzone on each of those days to receive a new Wartrack spanning three decades of hip hop.
Lara Croft
Play as the legendary treasure hunter and video game icon Lara Croft in a new Operator bundle arriving in the mid-season.
Season 05 Combat Pack
Plus, don't forget that PlayStation Plus members can download the Season 05 Combat Pack, headlined by the Oni Operator's skin Oni Eclipse featuring the sleek Shadow Company inspired armor.
And from August 2 at 10am PT through August 3 at 10am PT, Sony players will additionally receive an exclusive Double Player XP bonus.
Season 05 of Modern Warfare II launches August 2
Purchase Modern Warfare II on PlayStation today and get access to a load of content across three modes, including the ability to unlock 14 exclusive Operators for use across both games. Modern Warfare II owners also get Premium XP while playing Call of Duty: Warzone, awarded at the end of every match.