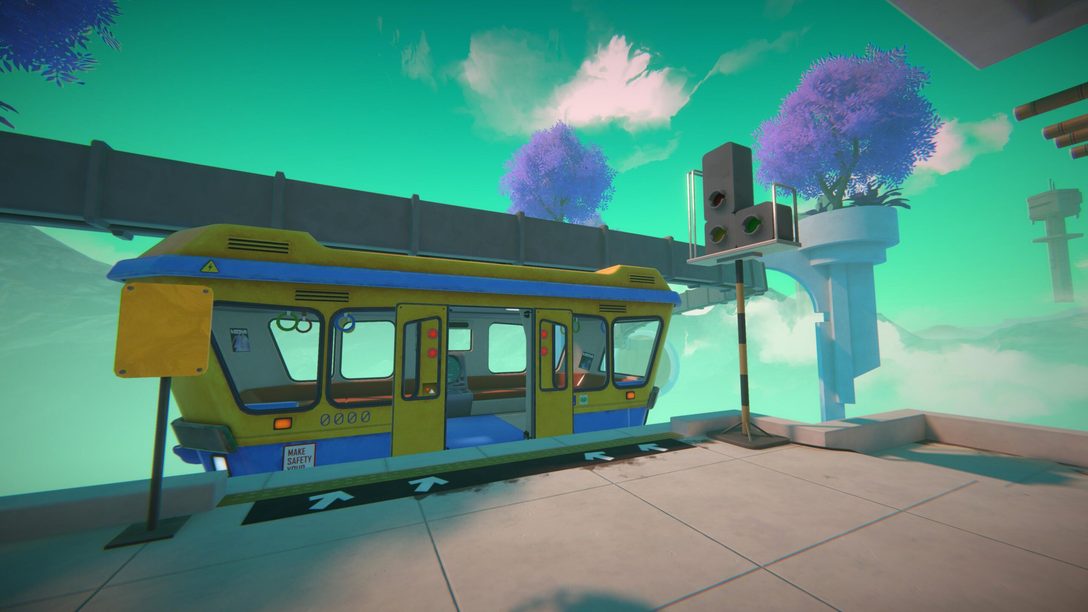 Devs discuss how the unique first-person reality-bending game challenges your worldview in many ways.
It is finally here! We welcome everyone to explore the wonderful world of Viewfinder. I am Gwen Foster, one of the directors at SOS. I am here to talk about how we made a game about a camera, how you can reshape reality with the photographs that you take, and what world we have built. We have a special mechanic that is very hard to explain in words. It is very easy to understand when you see and experience it.
We knew we had to design things around the camera during the early development. Expanding on this reality-reshaping experience, there were eventually photocopiers, perspective, and rewind. How much more can we push this strange mechanic? The more fun we had with the mechanic, the more questions we had on how do we actually make this into a game.
Who would make something like this? Why was this technology created in the first place? What stories can we tell using this mechanic? Is the story we want to tell a call to adventure? Is it memories of a lost love? Is it a hero's journey? Is it subversive? Do we want to make a strong point on something? Do we actually have something to say? Who will say these things? How do we say it?
It always felt like it could fit any story. We wanted to show and don't tell. The first concrete decision was choosing Brutalism. The game explored the concept of "to create is to destroy," and it grounded the design. Concrete buildings are also very expensive to make in the real world and difficult to destroy, which is a fun contrast to play with. The second decision was planting, and very early on, we were open to exploring solar punk culture. Knowing the absurdity of the game, the plants should be colorful.
We knew we wanted concrete and plants.
So we changed the questions. We shifted our approach from character-driven to agency-driven experience. How do we show this world? What are the structures where this mechanic can move? How do we make sense of the things we wanted to do, and still have the freedom to expand this story in the future?
We really leaned toward what we knew. It organically evolved into a story of friendship between four people who decided to make Viewfinder. We decided to tell a story of hope with everything happening in the world when we were making the game. It is easy to get lost when designing a game like Viewfinder, so everything has to have an intention. Their different disciplines were decided. It was, eventually, physics, botany, engineering (mechanics), and arts. Every founder also had their own visual language and found objects.
Meet The Founders
Aharon, an Algerian artist with a deep love for photography and a smart eye for design.
Hiraya, a Philippine botanist whose name means Imagination. At the center of her hub is a Bagras tree, or Rainbow Gum.
Chi Leung, a Hong Konger Mechanic, who loves to get lost in a book, develops a lot of the technology and wants to make air accessible. Known to kill plants, even digital ones.
Mirren, a Scottish Physicist named who loves architecture, designed the structures. She wanted to create new technologies without being restricted by gravity and nature.
The founders also gave a framework for how players experienced the game. Because we leaned towards populating the spaces with objects these founders loved, we were also conscious that Viewfinder was evolving and becoming a graveyard of who they were. There had to be an anchor and a constant in all the madness. That was CAIT.
We were aware of conflicts between application vs. theory, natural vs. man-made, and technology vs. humanity which helped us figure out what friction and tension can arise with the narrative. How does one view realities from different perspectives? How does one solve the fragility of creation? Can it even be solved? In the same way, we wanted to give players the agency to experience Viewfinder the way they wanted it, we wanted to see ourselves in the context of the world.
We hope you discover all the secrets of this world. Play Viewfinder now on PlayStation 5.