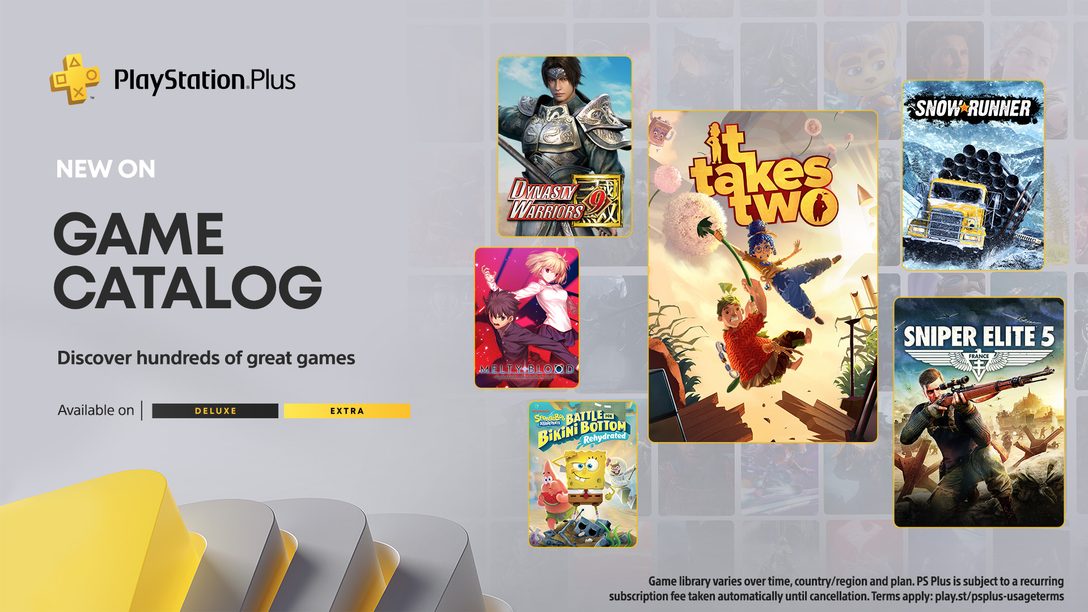 Also included are MELTY BLOOD: TYPE LUMINA, Dynasty Warriors 9.
Today we're happy to reveal the PlayStation Plus Game Catalog for July 2023. All games will be available on Tuesday July 18. Let's dive in.
PlayStation Plus Extra and Deluxe | Game Catalog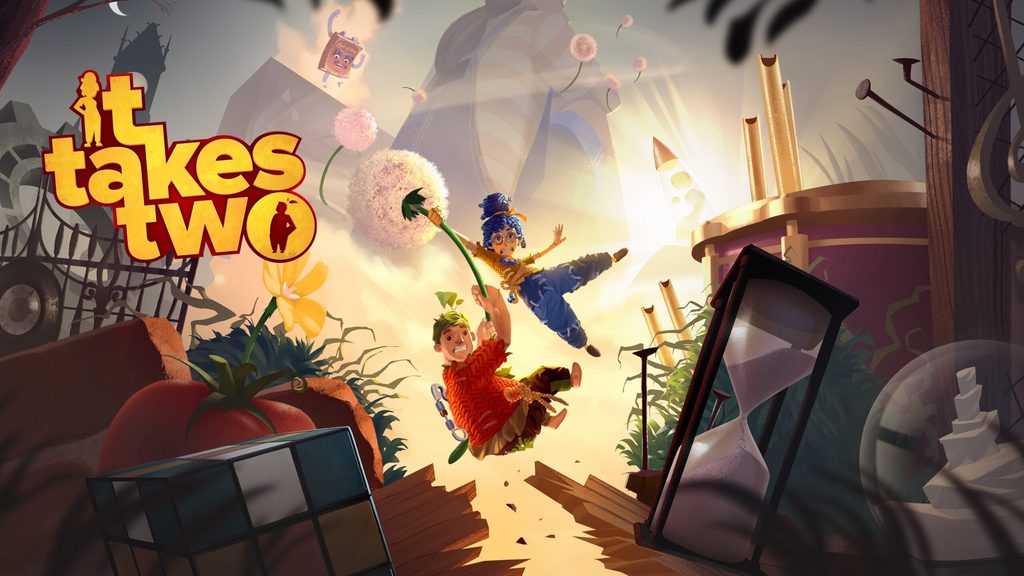 It Takes Two | PS4, PS5
Embark on the craziest journey of your life in It Takes Two, a genre-bending platform adventure created purely for co-op. Invite a friend to join for free with Friend's Pass* and work together across a huge variety of gleefully disruptive gameplay challenges. Play as the clashing couple Cody and May, two humans turned into dolls by a magic spell. Together, trapped in a fantastical world where the unpredictable hides around every corner, they are reluctantly challenged with saving their fractured relationship.
Master unique and connected character abilities in every new level. Help each other across an abundance of unexpected obstacles and laugh-out-loud moments. Kick gangster squirrels' furry tails, pilot a pair of underpants, DJ a buzzing night club, and bobsleigh through a magical snow globe. Embrace a heartfelt and hilarious story, where narrative and gameplay are interwoven in a uniquely metaphorical experience.
*Friend's Pass is included It Takes Two. It allows the owner of the game to invite another person to join online co-op with them for free.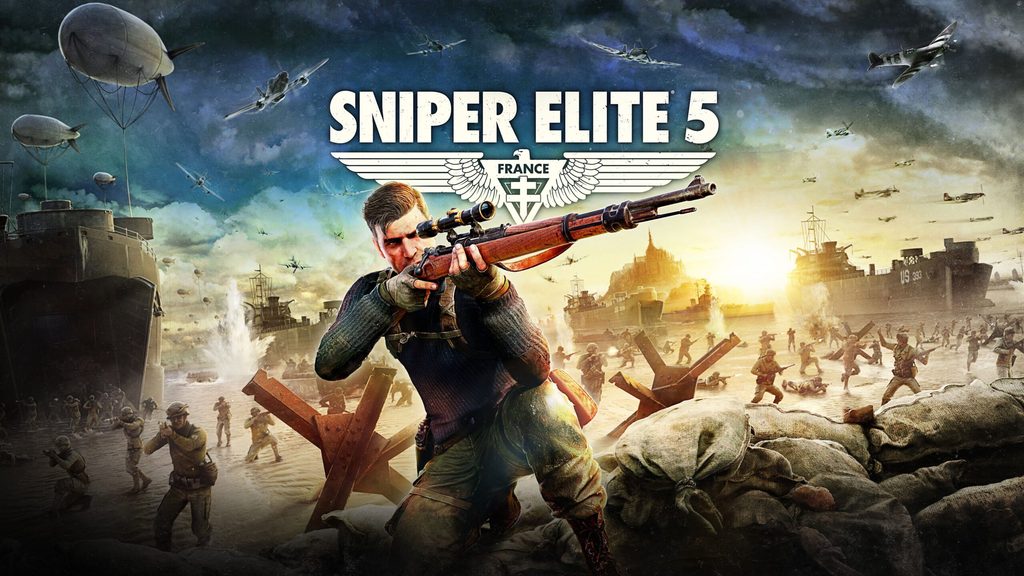 Sniper Elite 5 | PS4, PS5
The latest installment in the award-winning series, Sniper Elite 5 offers unparalleled sniping, tactical third-person combat and an enhanced kill cam. Fight your way across the most immersive maps yet, with many real-world locations captured in stunning detail, and an improved traversal system that lets you explore more of them than ever before. Bring your skills online by invading another player's campaign, take on 16 player online competitive battles, or enjoy four player co-op Survival mode.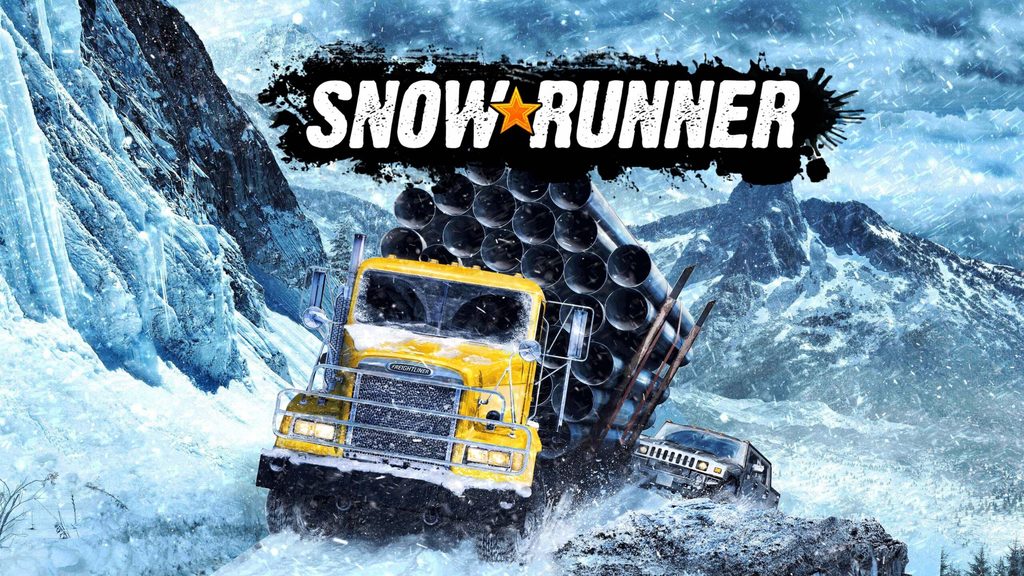 Snowrunner | PS4, PS5
SnowRunner puts you in the driver's seat of powerful vehicles as you conquer extreme open environments with the most advanced terrain simulation ever. Drive 40 vehicles from brands such as Ford, Chevrolet, and Freightliner as you leave your mark on an untamed open world. Ride solo or play with other players in 4-player co-op. Overcome mud, torrential waters, snow, and frozen lakes while taking on perilous contracts and missions. Expand and customize your fleet with many upgrades and accessories including an exhaust snorkel for heavy waters or chain tires to battle the snow.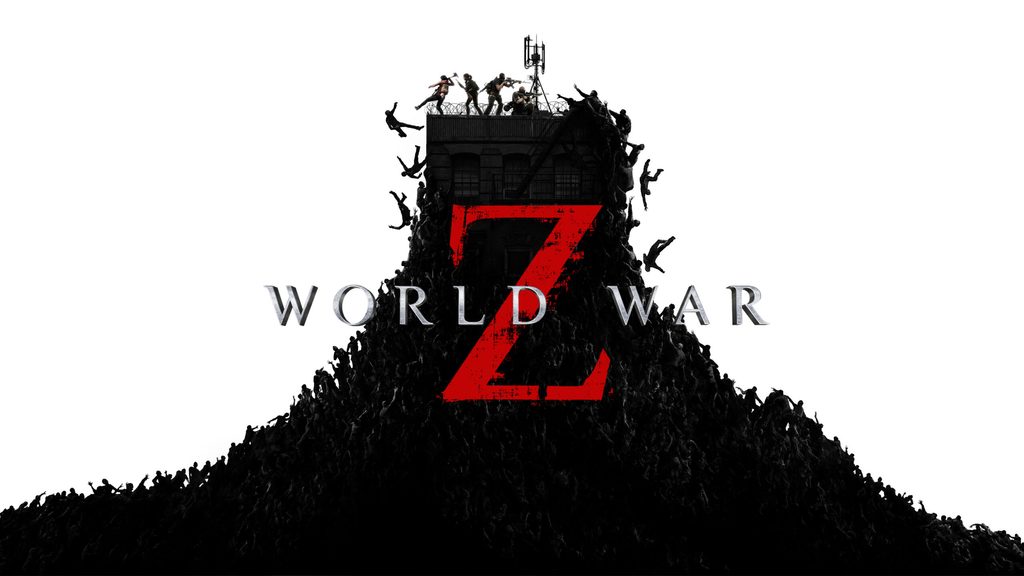 World War Z | PS4, PS5
World War Z is a heart-pounding co-op third-person shooter for up to 4 players featuring swarms of hundreds of zombies. Unlock powerful weapon upgrades and level 6 character classes to take on greater challenges. In co-op story-driven campaigns, survive around the world, as unique groups tell their stories of perseverance. Alternatively, fight other players for survival across intense Player vs Player vs Zombies game modes.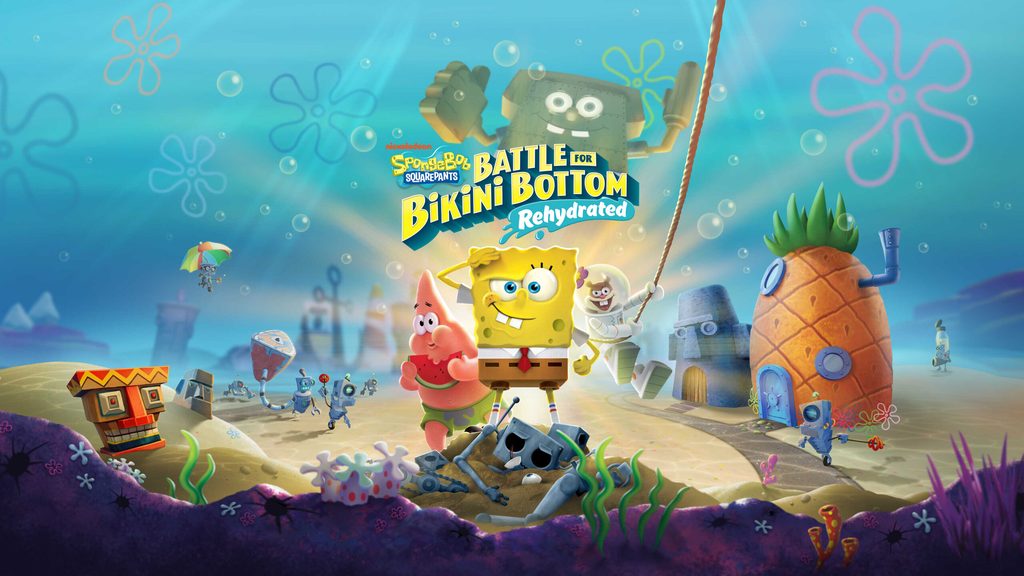 SpongeBob SquarePants: Battle for Bikini Bottom – Rehydrated | PS4
The cult classic is back, faithfully remade in spongetastic splendor! Play as SpongeBob, Patrick and Sandy and use their unique sets of skills to show the evil Plankton that crime pays even less than Mr. Krabs. Want to save Bikini Bottom from lots of rampant robots with your mighty bubbles? Of course you do! Want to join forces in a brand new multiplayer mode? The battle is on! The brand two-player new horde mode for up to two players, online and offline.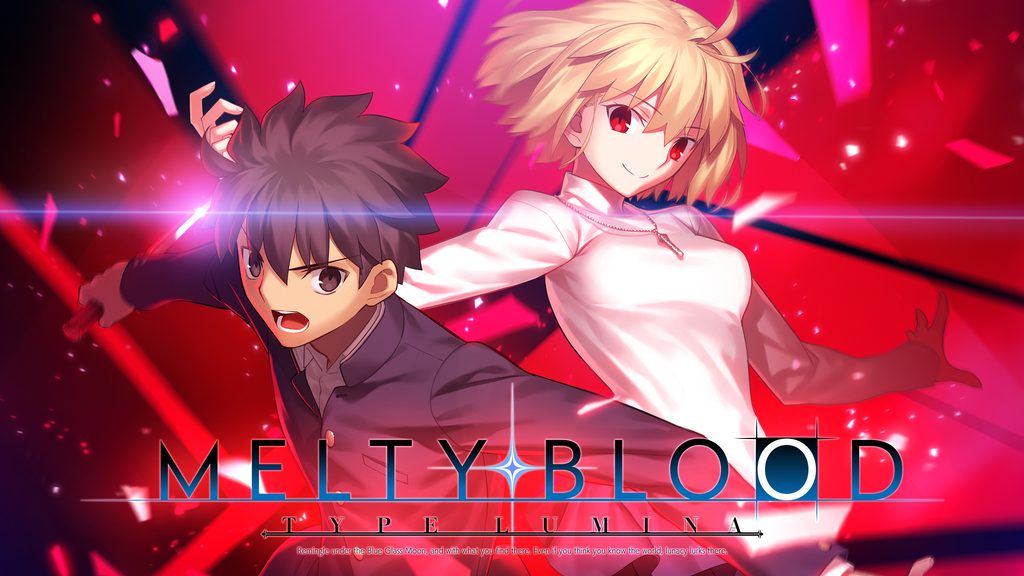 Melty Blood: Type Lumina | PS4
This is the latest addition to the series of 2D fighting games based on the visual romance novel, Tsukihime. Explore an all-new MELTY BLOOD world from scenario writer Kinoko Nasu, based on the events of Tsukihime -A piece of blue glass moon-. Use characteristic Melty Blood mechanics as well as a few new powerful techniques, with an all-new simple control system which will allow both seasoned veterans and new players alike to fully enjoy the world of Melty Blood.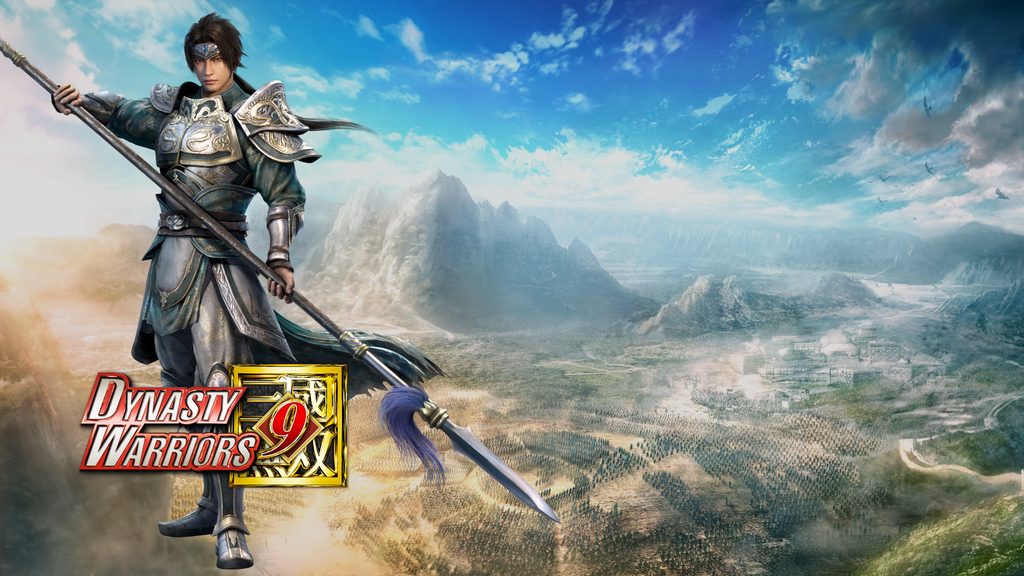 Dynasty Warriors 9 | PS4
Experience the thrill of 'one versus thousands' like never before in this continuation of the Dynasty Warriors franchise. Set in Ancient China, hack and slash your way across an ever-changing battlefield as you use the new Musou Action system to battle armies through a single, vast, open-world map. In addition, the captivating lives of an eclectic cast of officers intermingle in an expansive 'Romance of the Three Kingdoms' world will allow you to feel completely immersed in the tides of history.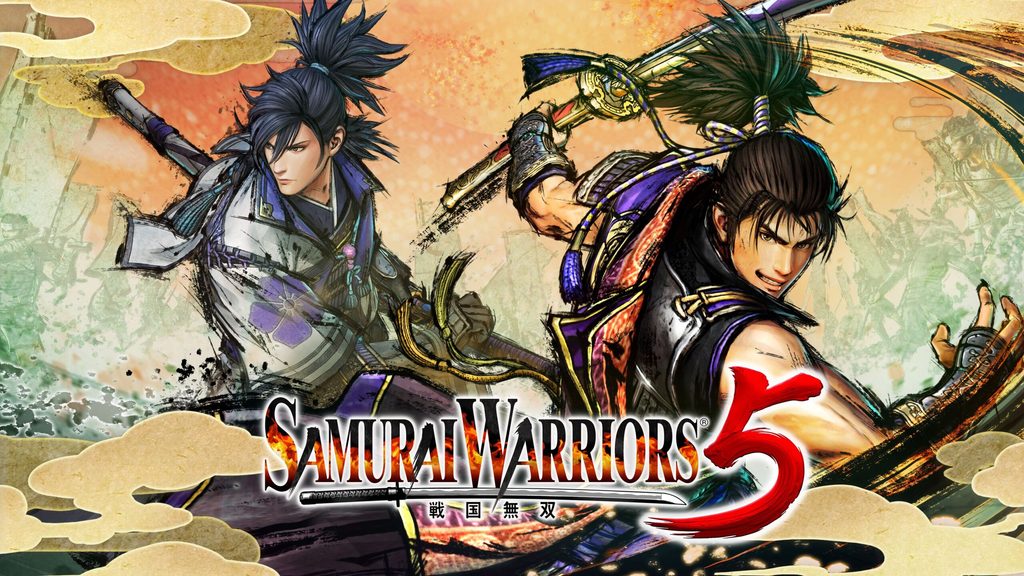 Samurai Warriors 5 | PS4
Samurai Warriors 5 reimagines the story, characters, action system of the very first game in the series, with a dynamic yet detailed art style inspired by Japanese ink paintings. In the main Musou Mode, play as military commanders Nobunaga Oda and Mitsuhide Akechi and experience their stories taking place during the Sengoku period. In Citadel Mode, protect your base, either defending against oncoming enemies or defeating them, collecting resources to upgrade the various buildings in the My Castle menu.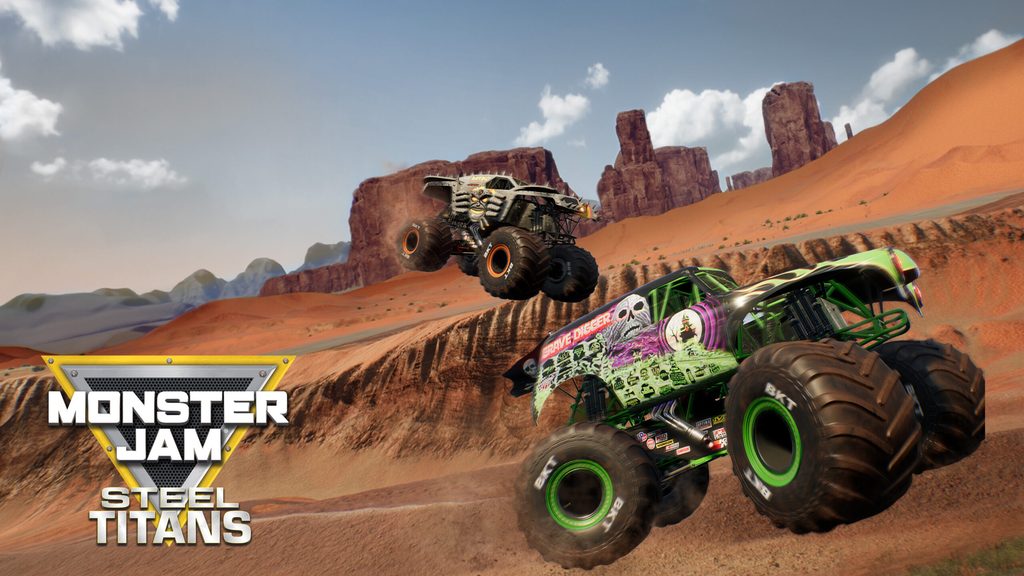 Monster Jam Steel Titans | PS4
Experience the complete Monster Jam experience with all the trucks, stunts, stadiums, racing and massive air in one game. Compete with 25 of the most popular trucks including Grave Digger and Max-D, then play in various game modes including Stadium and outdoor Racing, various Stunt Challenges and Destruction modes.
PlayStation Deluxe | Classics
Gravity Crash Portable | PS4, PS5
Retro fun meets futuristic thrills in PSP space shooter Gravity Crash Portable, now enhanced with up-rendering, rewind, quick save, and custom video filters. Blast aliens across 30 hostile planets in stellar missions filled to the brim with wormholes, laser beams and amazing explosions.
Twisted Metal | PS4, PS5
The vehicular combat game returns. Experience Twisted Metal on PS1, enhanced with up-rendering, rewind, quick save, and custom video filters. Outwit, outrun and outgun up to eight other vehicles to be the last one surviving by driving anywhere and using machine guns, heat-seeking missiles and more. Take on a friend in a local split-screen two player mode.
Twisted Metal 2 | PS4, PS5
Smarter, deadlier and deeper battles in the vehicular combat world await in this sequel, with the PS1 version enhanced with up-rendering, rewind, quick save, and custom video filters. Master combos and Advanced Attacks to blow away the competition and use special weapons to be the last vehicle on the road. Two player battles return, while the game's Battlegrounds are now rich with hidden areas, mystery cards, teleporters and secret passageways.