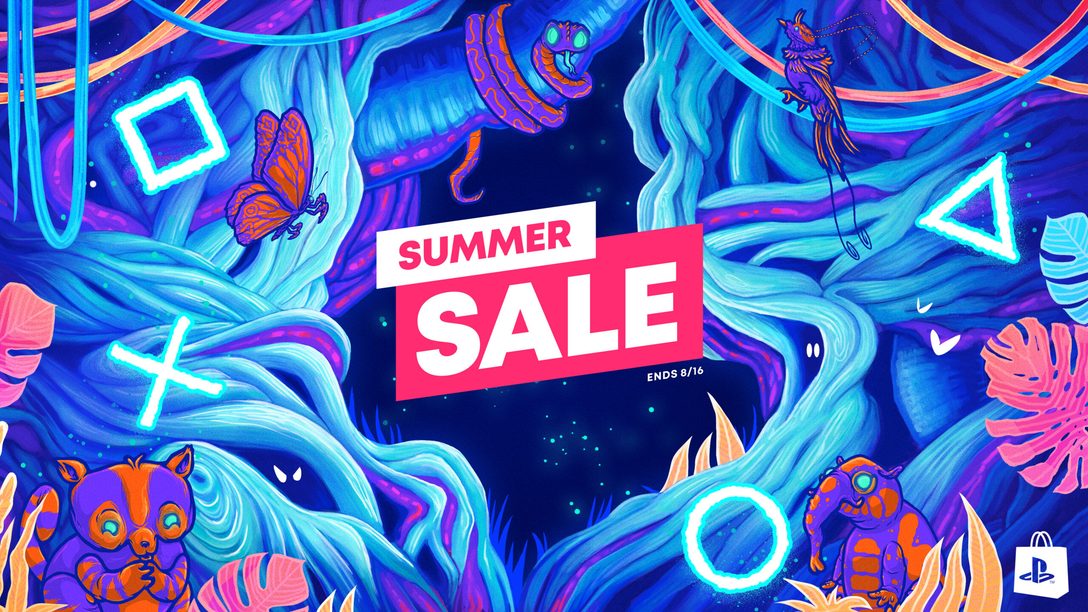 Enjoy discounts across a wide range of PlayStation games for a limited time.
This is your early heads-up to set an alert for July 19. Because in just under a week, the Summer Sale lights up PlayStation Store, bringing with it blazingly hot discounts on thousands of games across PS5 and PS4.
Game discounts will be offered for a limited time, and some titles will leave the sale early*, so be sure not to miss out on discovering your next great adventure. The full game list will be revealed when the sale commences on July 19, and the link you'll need is right here. Once it's live, click to find out your regional discount.
*PlayStation Store's Summer Sale runs from 00.00am local time Wednesday, July 19, until 23.59pm local time on Wednesday, August 16. Some games will be removed from the promotion on August 2. Check a game's PlayStation Store page for its end date.