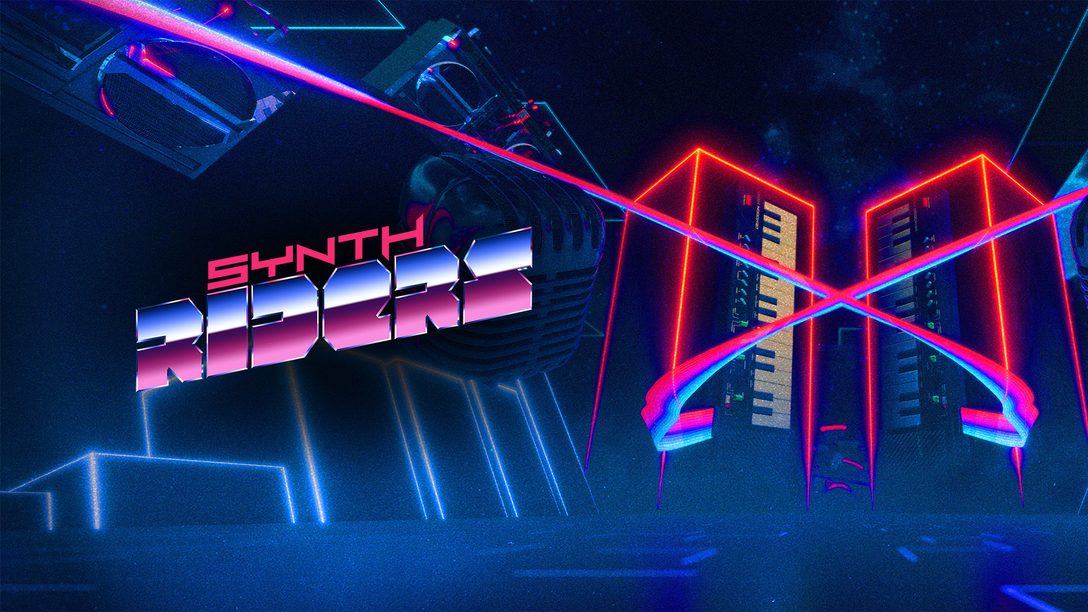 Go "back to the synths" as the creator of the PS VR2 dance rhythm title looks back at the story so far and releases new tracks.
This week, with the launch of Synthwave Essentials 3 on PlayStation VR & PlayStation VR2, we're celebrating five years of riding the rails in Synth Riders, our freestyle dance rhythm game. Join us as we look back at the biggest development milestones, and reveal the special birthday gift for all the players.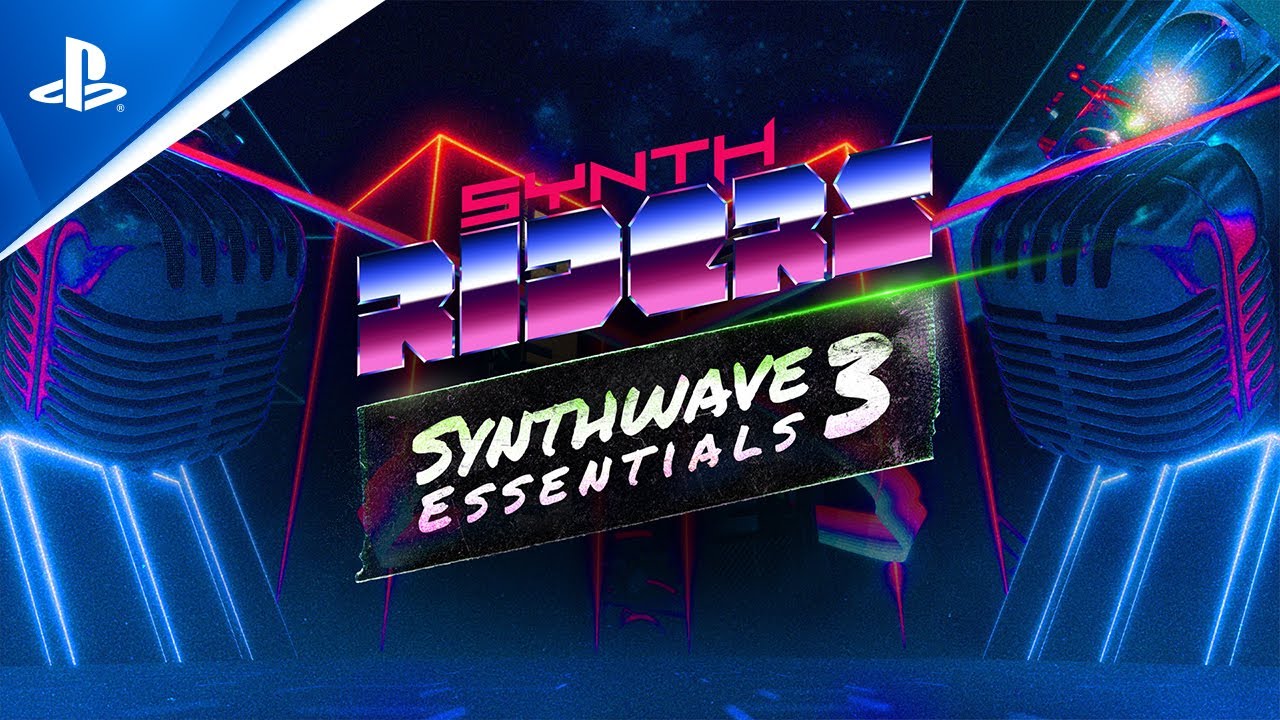 Synth Riders was the brainchild of Creative Director Abraham Aguero and Lead Developer Jhean Ceballos and is a "love letter" to Synthwave music and rhythm games like the Hatsune Miku series all wrapped up in a retrowave art style to match.
With constant feedback and support from the community, we've delivered many gameplay improvements and new features with cross-platform at the heart:
In 2020, Synth Riders was the first mainstream VR rhythm game to offer cross-platform multiplayer for up to 10 players and was also the first VR rhythm game to offer cross-platform multiplayer at launch on PlayStation VR2.
Always looking for ways to put a new spin or twist on our gameplay, we've added features like Power-Ups for Multiplayer and Spin Mode in 2020 and Spiral Mode in 2021.

We aimed to explore the potential and make good use of special features of the PlayStation VR2, such as headset feedback for wall collisions and improved haptics for notes and rails. Thanks to its inside-out tracking, we were also able to bring the full 360+ Spin Mode to PlayStation VR2 with Synth Riders Remastered.
Taking advantage of our cross-platform leaderboards, the PlayStation VR 2 community has joined the global Synth Riders ranks, with more than half a million personal best scores recorded by PlayStation VR2 players since launch.
We've come a long way with the amazing Synth Riders community on a five-year journey of music discovery, from indie artists to industry heavyweights:
From humble beginnings with just 13 songs in 2018 reflecting a single music genre, the game's soundtrack has expanded to more than 125 available tracks (68 included plus 57 Add-Ons) from indie artists and labels, introducing players to a wide variety of genres, including synthwave, EDM, electro swing, pop, rock, funk, ska, k-pop, and punk.
The Add-On music packs paved the way for Synth Riders to attract incredible artists to the game – such as Muse, The Gorillaz, Bruno Mars, The Offspring, Parov Stelar, Lindsey Stirling, Caravan Palace, and more.
Here are the top five most popular Add-On songs among PS VR2 players:
Muse – "Starlight"
Gorillaz – "Feel Good Inc"
League of Legends – "Legends Never Die"
Lindsey Stirling – "Underground"
Muse – Algorithm (Alternate Reality Version)
We've also managed to redefine the game's look with five years of bigger, bolder, and brighter visuals and Experiences:
Synth Riders Experiences first appeared in 2021 with Muse's "Algorithm." These highly-regarded immersive "music videos" surround the player with unique, artistically driven visuals crafted to match perfectly with the song, providing a special blend of sight, sound, and movement.
We treat each Experience as a work of art, from creative direction to animation by our 3D artist. These take 2-3 months from concept to completion. The result of that care is something we are very proud of, and we're delighted that they are now considered a "must-play" VR experience by many.
With the launch of Synth Riders Remastered for PlayStation VR2 in 2023, every visual for the game was remastered, meaning the best fidelity experience available for Synth Riders today remains the PlayStation VR2, with its stunning displays and deep blacks. At the launch of the PlayStation VR2, Synth Riders Remastered was offered as a free upgrade from the original PS VR, including all Add-Ons purchased, in appreciation for the support of the PlayStation VR community since 2021.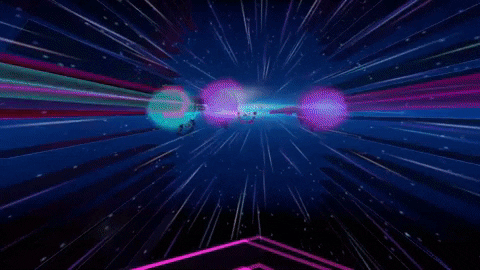 In celebration of our five-year anniversary, on July 11, we're adding the 14 music pack, Synthwave Essentials 3, which pays homage to the game's aesthetic and musical roots. This pack includes five free songs as a birthday gift and five paid add-on tracks. We've also gone "Back to the Synths" and included a revamped version of our classic default stage for you to enjoy in-game now. We hope you will enjoy it.
From the Synth Riders team at Kluge Interactive, we thank all the players in the PlayStation VR community for their support over the years. From its humble beginnings to today, we are so glad to have you on this ride with us!