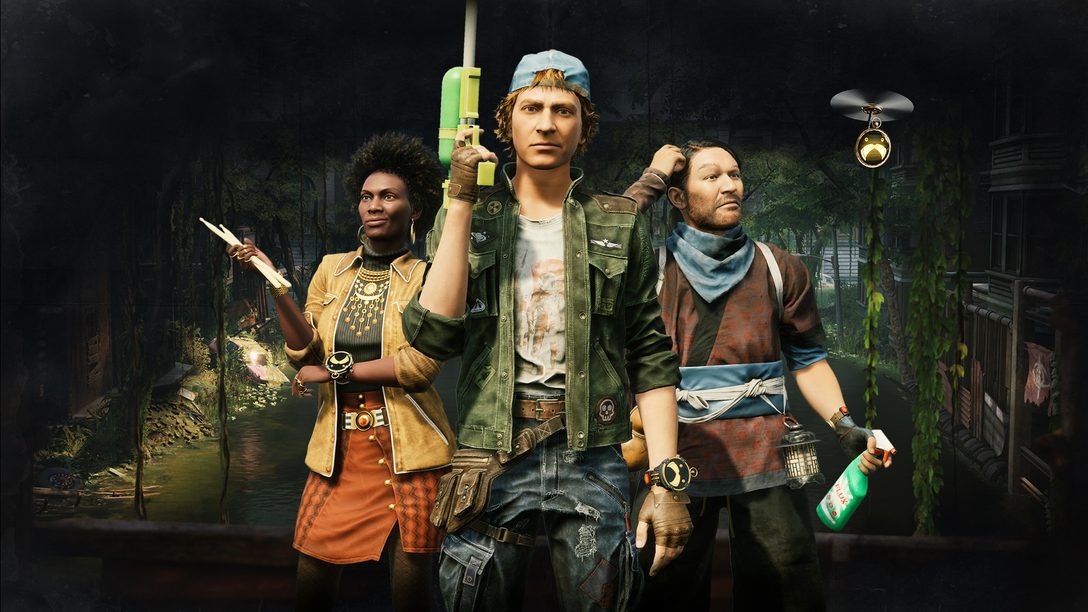 A new combat system, full-body avatars, an art makeover, and much more arrive next year.
Buckle up time travelers, as we're ready to share further exciting details on Wanderer: The Fragments of Fate, coming to PlayStation VR2 in 2024.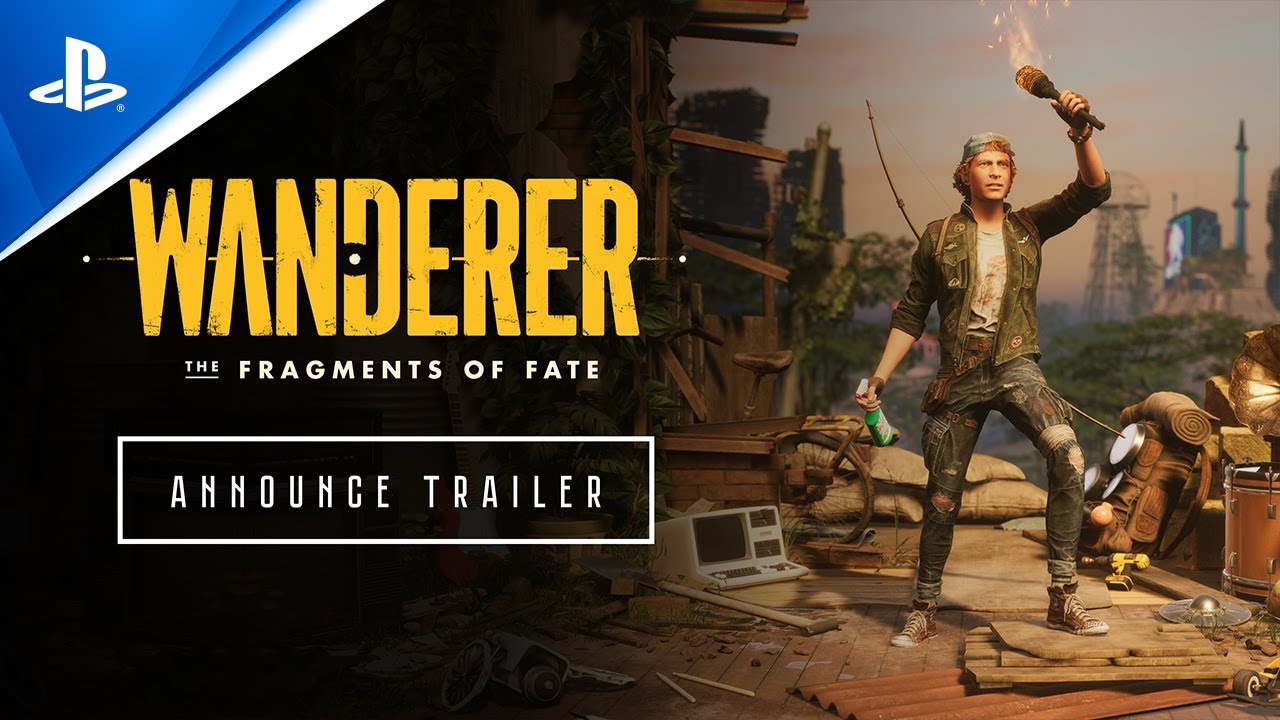 The technology that PlayStation VR2 offers, along with the power of PS5, has allowed us to explore some bold and exciting new ideas to truly elevate player presence, create more lifelike interactions and build richer worlds to explore. Let's dive into these features a bit further.
Stunning new visuals
Wanderer: The Fragments of Fate has had a stunning art makeover. Completely overhauled visuals for PlayStation VR2 creates worlds that are richer and more beautiful, elevating our visuals to new heights. This includes an all-new lighting system and a complete overhaul on all our NPCs, which have been lovingly recreated and crafted to offer more realism and look better than ever.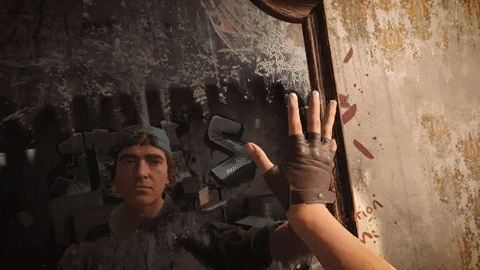 Full body avatars
World-class full-body avatars allow you to embody characters through time – seeing yourself as these characters for the very first time. We've created a state-of-the-art player avatar system that doesn't just accurately portray hand and head movement, eyes, and eyelids thanks to PS VR2's new eye-tracking function. We've also created an AI system in which your legs respond to the context the player is in and portray the relevant required movement (climbing, hanging, falling, leaning, crouching etc). Player avatars can now have 'strength' based on being physics-driven. This is bound to our new 'physics interaction framework' and means player avatars can vary in regards to how strong they are when interacting with the virtual world around them.
Not only are we creating more immersion and better-functioning characters, but they're also visually stunning as we've created a bespoke system that leverages the beauty of Epic's Meta-humans.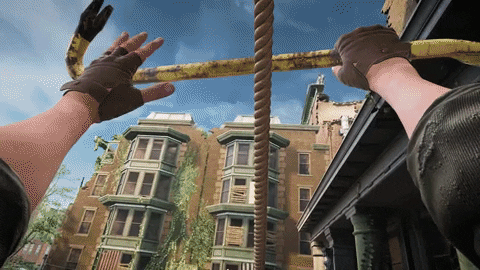 Adventure platforming
Our brand new physics-driven platforming takes action adventure to a whole new level, giving players the ability to explore and interact with our worlds in new and creative ways. Swim, jump, crouch, climb, zipline, and swing your way through a variety of rich worlds in true adventure fashion. This system is fully physics driven, with no gimmicky forced transitions or socketing to a 'rail.' It's just you and the world. The freedom this gives allows players to feel a lot more intrepid and adventurous on their journeys.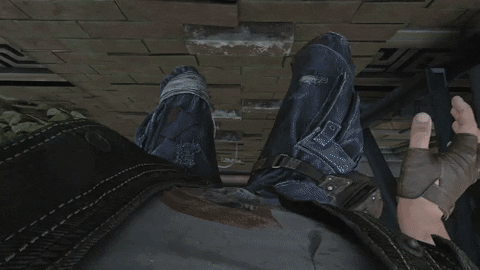 Next-gen physics-driven world
Powered by Unreal Engine 5 Wanderer: The Fragments of Fate brings an innovative new look at physics. We've created a new system that helps simulate 'real world' mass and velocity when grabbing items. All of this also includes the player's avatar and their strength. This is all made even more real with the advanced use of PS VR2's adaptive trigger haptics, headset, and controller haptics. We even have a new proximity base head haptics system which we cannot wait to share with you.
All new combat
A whole new combat system has been designed around a new set of weapons, ammo and enemies allowing players to be more creative with how they solve the various combat situations they encounter through time. It's up to a player how much (or little) action they want to take on offering much more player agency.
Larger more open worlds to explore
The worlds of Wanderer have embraced the changes to player mobility and now offer a lot more freedom to explore larger areas and discover surprises as you venture back through the ages.
New content, levels & improved time persistence
Wanderer: The Fragments of Fate also introduces three exciting new levels within our existing worlds and lots of new content, giving plenty of opportunity for exploration of expansive and rich worlds. Alongside this, we have overhauled persistence between levels giving better continuity when time traveling – creating a seamless experience for when a player leaves a 'time era' (world) and returns, things are exactly as they left them, which means objects, action, everything.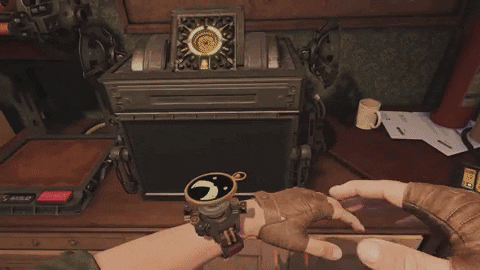 New time travel & watch features
Even Samuel (your trusty watch companion) has been given a makeover. With a new UI, storage system, time-traveling upgrade, and an ingenious new feature – the Echo Diviner – allowing you to locate lost items, Samuel is now more valuable than ever.
Wanderer: The Fragments of Fate is richer, more immersive, more beautiful, and full of even more action and adventure to provide a game that is truly reimagined for the next generation of VR. Stay tuned for more info ahead of its release on PS VR2 next year.