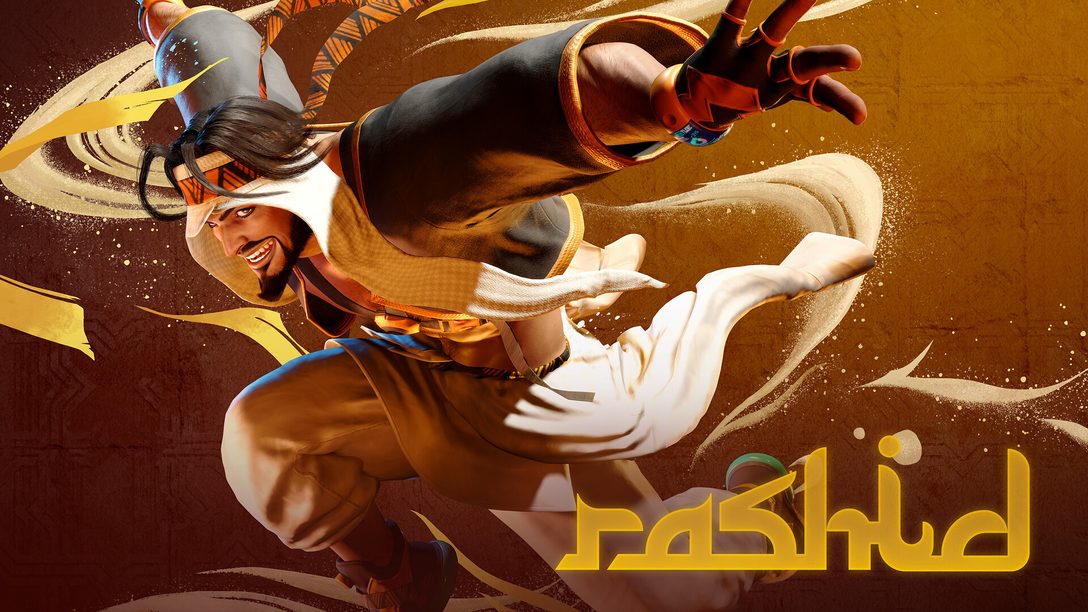 With a whirlwind of moves that will send him flying through each fight, Rashid leaves all opponents in the dust – unless they decide to Like and Subscribe.
Prepare for the incoming storm, World Warriors. Rashid of the Turbulent Wind makes his Street Fighter 6 debut in Fighting Ground and the single-player World Tour mode starting on July 24. With a whirlwind of moves that will send him flying through each fight, Rashid leaves all opponents in the dust – unless they decide to Like and Subscribe.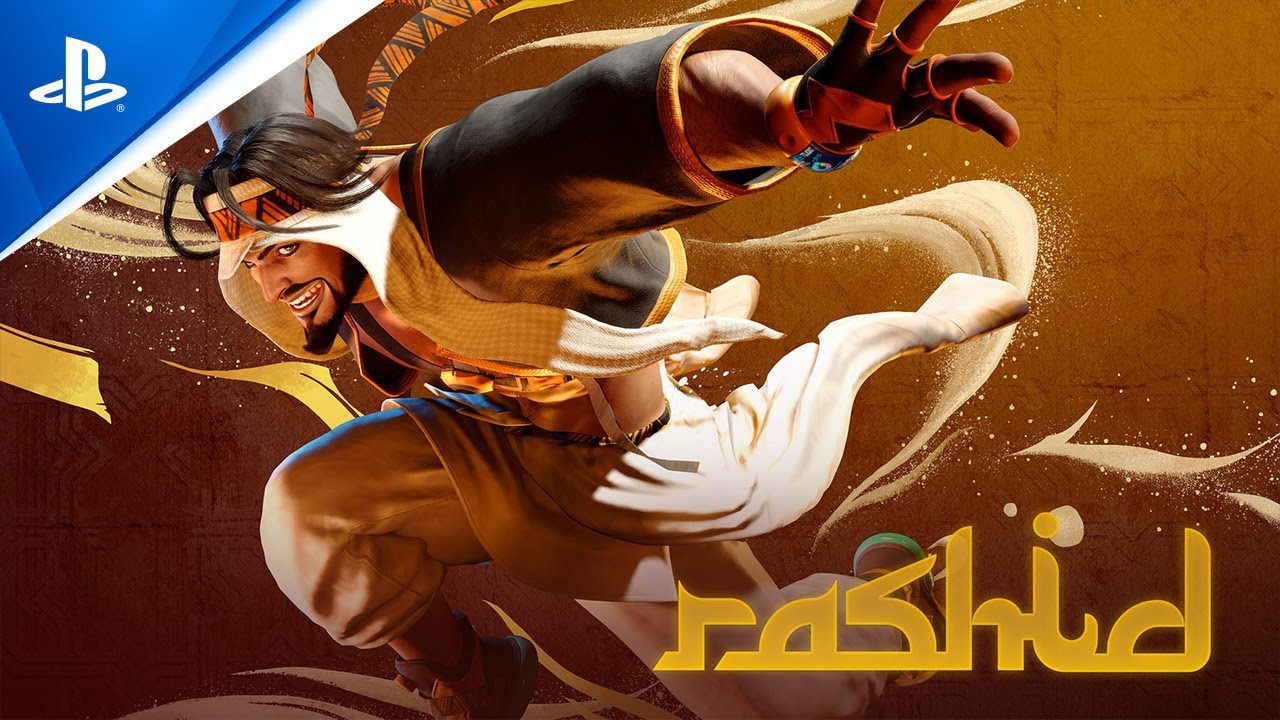 First appearing in Street Fighter V, the charming Rashid returns to the series, searching for a new outlook on life. Having an epiphany, he realizes he wants to find the strongest warriors around the world and record what their meaning of strength looks like. So starts his journey to becoming a vlogger, always carrying around his trusty camera to livestream and capture the spirit of strength.
Meet Rashid in World Tour where your avatar can learn his moves, speak to him about his life, and increase your bond with him through presents and missions. Max out your bond with Rashid to obtain his Outfit 2, which should look familiar to his fans and followers. Take your avatar with Rashid's new moves to the Battle Hub and see what havoc you can wreak in Avatar Battles.
According to Game Director Takayuki Nakayama, Rashid's "hair and bangs were a challenge and involved a lot of trial and error to get right. We wanted to emphasize his use of wind and parkour, so we ended up using cloth materials that were thin and fluttering. Since he's a Footuber, he has a camera attached to the belt that crosses over his chest, and a smartwatch is embedded in his bracelet since he's a gadget-loving character. Air is added to his sandals to emphasize his lightness and bouncing and running parkour movements. His gloves, sandals, and other parts that are used to attack are decorated with a motif of a hawk's beak."
Rashid retains much of his previous move set from Street Fighter V, but the winds of change have blown in a fresh gust of inspiration to play with. Rashid's trademark ability to soar throughout the stage from all angles is intact, but with even more options to bring about the hurricane.
Nakayama-san provided insight into how Rashid plays in Street Fighter 6:
"His unique fighting style is characterized by parkour and nimble movements while also utilizing whirlwinds/air currents to trifle with his opponents. He has many techniques to attack while moving forward and has a unique Run action that is used from a forward step, giving him plenty of ways to approach his opponents.
His normal moves have a few quirks and are easy to execute, giving him a solid neutral game. In Street Fighter 6, Rashid's basic ease of handling from Street Fighter V is maintained, while expanding his overall range of movements by increasing the number of acrobatic movements and air currents incorporated into his moves.
For example, Arabian Cyclone is a new special move that can be used on its own where Rashid performs a spinning kick conjuring up a small whirlwind and can also be transitioned into Rolling Assault and Wing Stroke, which were previously available as V-Skills in Street Fighter V. Combos incorporating these moves look great, so we hope you try them out in battle.
As for other additions, Rashid has a feature that allows him to improve his mobility and enhance his moves by creating and using a whirlwind/air current. Rashid's V-Trigger I from Street Fighter V, where he summons a large advancing whirlwind, is now his Level 2 Super, Ysaar. Like its previous iteration, when some of Rashid's special moves meet the large whirlwind, their properties change. His Whirlwind Shot also has the ability to create air currents when held down to charge. The OD version of the aforementioned Arabian Cyclone also creates an air current Rashid can ride to victory. Air currents can be utilized to expand his neutral game, strings, and combos, allowing the player's individuality to shine through.
With these elements, Rashid has become more distinctive as a character, and we hope you will experience the fun of moving around on the screen."
Rashid also has a new double jump move known as Arabian Skyhigh that will surely keep opponents guessing on where he'll land from the air. Finally, Rashid can switch sides with Side Flip, which can also be followed up with a Front Flip to take Rashid into the air once again. He wants you to capture his best angles, after all.
Super Rashid Kick is his Level 1 Super, where Rashid offloads a devastating kick while soaring forward and up through the air.
Altair returns as Rashid's Level 3 Super, where he twirls around and summons a tempest that lifts opponents in the air before he rains down upon them with a monsoon of powerful blows.
Rashid will be unlocked for owners of the Year 1 Character Pass on July 24. By proxy, this also means anyone with the Deluxe or Ultimate Edition. If you're on the fence, try out Rashid for free for one hour with one Rental Fighter ticket, which can be obtained in the Fighting Pass.
Speaking of the Fighting Pass, the Rashid Arrives Fighting Pass is available now until July 23, featuring items and cosmetics themed around our favorite new Footuber.
The storm alert has now been issued for July 24 when Rashid joins Street Fighter 6. Until then, we'll see you on the streets. *turns off stream*