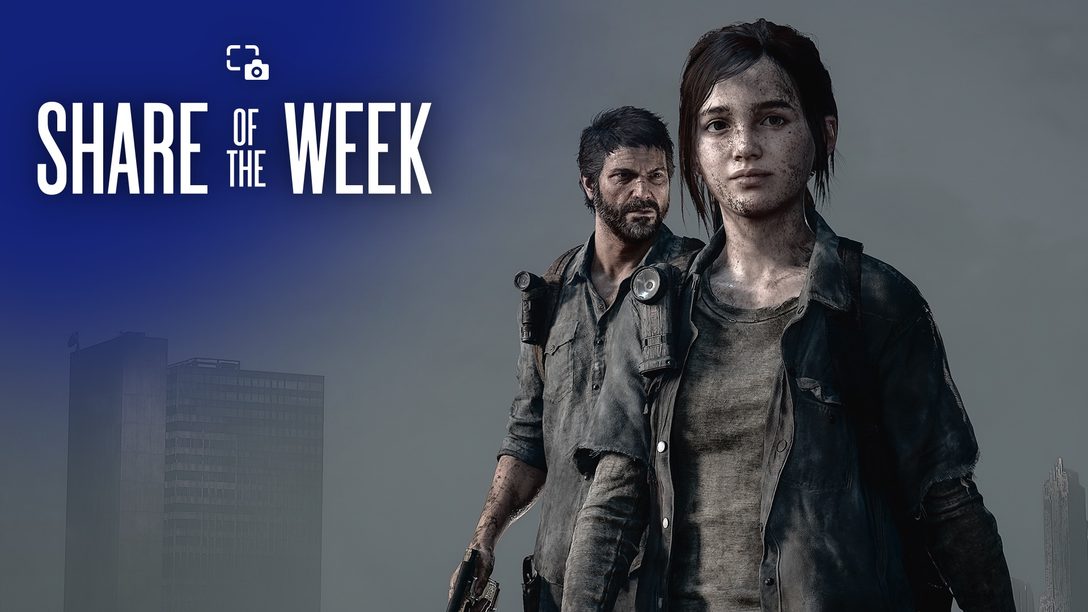 Celebrate ten years of the unforgettable duo.
Last week, we continued celebrating ten years of The Last of Us by asking for memorable moments with Joel and Ellie using #PSshare #PSBlog. Here are this week's #TLOU10 highlights:
Photoingame shares Joel and Ellie posing in a field.
RevolutionAndre shares Joel and Ellie laughing around a campfire.
MSTakesPictures shares Joel and Ellie running from danger.
LucyLucyrg95 shares Joel looking fondly at Ellie wearing the astronaut helmet.
LukeKasinger shares Joel carrying Ellie from the hospital
BitarHector shares Joel and Ellie in black and white.
Search #PSshare #PSBlog on Twitter or Instagram to see more entries to this week's theme. Want to be featured in the next Share of the Week?
THEME: Final Fantasy XVI
SUBMIT BY: 11:59 PM PT on July 5, 2023
Next week, we're summoning shares from Final Fantasy XVI. Share epic moments (that avoid spoilers!) using #PSshare #PSBlog for a chance to be featured.