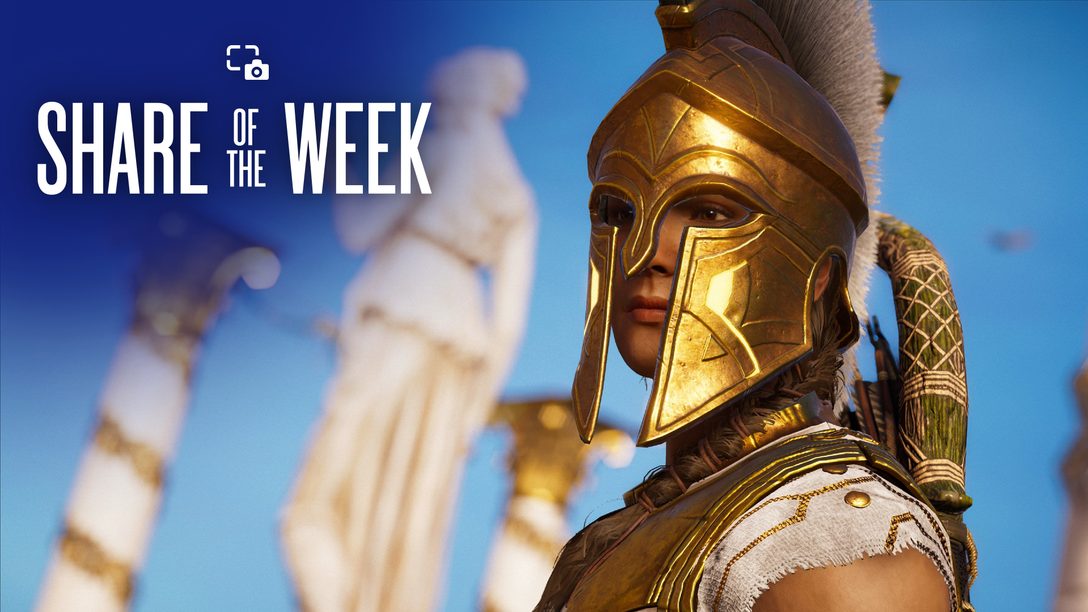 These gaming moments shine and glow bright
Last week, we asked you to find shiny things in the game of your choice, sharing using #PSshare #PSBlog. Here are this week's highlights:
ps5_raz shares a shiny golden helmet in Assassin's Creed Odyssey
secondcapture shares Rivet with a shiny glowing gadget in Ratchet & Clank: Rift Apart
danliest shares Aloy swimming amongst shiny glowing bioluminescent plants in Horizon Forbidden West
TheFourthFocus shares the shiny fender of a silver car in GT7
Mur4dQ shares the shiny dog and weapons of the humans in Humanity
imroyank shares a shiny butterfly in Fortnite.
Search #PSshare #PSBlog on Twitter or Instagram to see more entries to this week's theme. Want to be featured in the next Share of the Week?
THEME: The Last of Us
SUBMIT BY: 11:59 PM PT on June 21, 2023
Next week, we're celebrating ten years of The Last of Us. Share your favorite moment from the series using #PSshare #PSBlog for a chance to be featured.