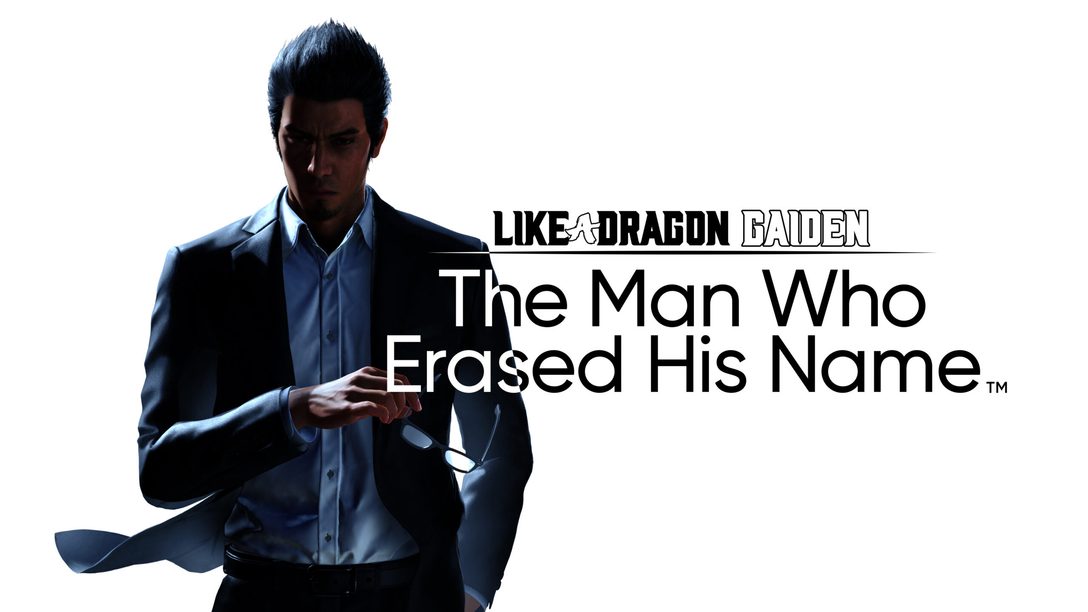 SEGA is pleased to announce that Like a Dragon Gaiden: The Man Who Erased His Name is slated for release on Nov. 9, 2023 Pre-orders are now available and the first official trailer for the game has been released. Pre-order for the PlayStation® Store will start at a later date.
A brand-new title that depicts Kazuma Kiryu's story after the events of Yakuza 6: The Song of Life. Featuring improved combat, new stages, and characters, an abundance of entertaining minigames, and a star-studded cast!
Story
An Untold Story from Kazuma Kiryu's Point of View – What must you sacrifice to protect the ones you love?
Having faked his own death to protect his loved ones, Kazuma Kiryu, the once-renowned yakuza, now lives in obscurity.
He occasionally receives missions as a secret agent for the Daidoji Faction, a shadowy organization that once operated as a fixer for the government. Kiryu's very existence is kept a closely guarded secret within Daidoji. There he languishes away each day in his self-imposed solitude. Until one day, somebody arrives to drag Kiryu back into the fold.
ULTIMATE COMBAT WITH TWO HIGH-IMPACT FIGHTING STYLES
Dynamically switch between the Yakuza and Agent fighting styles in visceral melee combat. With the Yakuza Style, strike fear into enemies by unleashing wildly aggressive moves powered by Kiryu's unparalleled strength and flair. Alternatively, up the ante with the Agent Style by delivering blows with absolute speed and precision, while using an array of high-tech gadgets like electrified bind wires to stun enemies and then send them flying. Strategically adapt to the situation and leverage both styles to dominate and destroy hordes of enemies.
*Images may vary from the final product.
Cast
Kazuma Kiryu(Takaya Kuroda)
Kosei Shishido(Yasukaze Motomiya)
Yuki Tsuruno(Yoshiyuki Yamaguchi)
Homare Nishitani III(Kim Jaeuck)
Kihei Hanawa(Hiroki Tochi)    
Location
Sotenbori, Osaka
Sotenbori, Osaka serves as the main setting of the game.
Isezaki Ijincho, Yokohama
Product Information:
| | |
| --- | --- |
| Title | Like a Dragon Gaiden: The Man Who Erased His Name |
| Release Date | 11/9/2023 (Thu) |
| Platform | PlayStation®5 / PlayStation®4 . |
| Language | Subtitle: English / Voice: Japanese |
| Website | https://ryu-ga-gotoku.com/gaiden/asia_en/ |
| Copyright | ⒸSEGA |